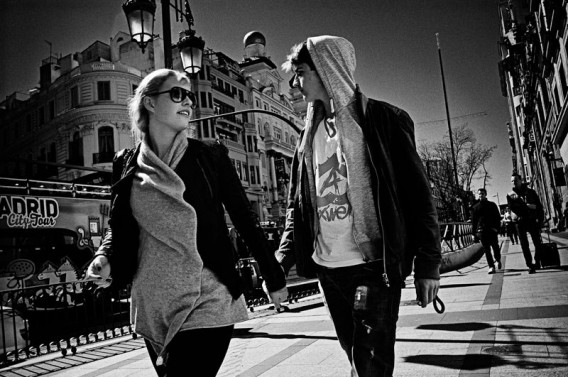 It's no secret that Madrid never sleeps. And as you may know, neither does the Malasaña district, the area of Moncloa nor Argüelles.
To get your bearings, Moncloa is one of the 21 districts that make up the city. It's an interesting place for young people during the day or at night, and one of its advantages lies in its proximity to university residences and dorms. In fact, it's in this district where the university campus is located, and it also has a very fashionable neighbour: La Latina district.
Argüelles is also one of the districts that make up Moncloa and give it more life. In this bustling corner of Madrid, which takes its name from a famous Spanish politician of the 19th century, they say that you can see the sea. How? Apparently there's an optical effect which creates the illusion of waves soaring through the sky. Interesting, isn't it?
Argüelles is very easy to reach. It offers several underground stations (Moncloa, Argüelles, Plaza España…) and four of its lines circulate the district. Go to its main streets and pay special attention to 'Princesa', where the student both Erasmus and not animate the Madrilenian night. 'Princesa' has plenty of bars for all tastes that offer affordable prices to suit the budgets of young people. In its bars and discos, you will enjoy the best rock, pop, techno and the most commercial music.
Large areas like 'Sala Marco Aldany', which is perfect for the lovers of dance and house; cheap restaurants in 'Guzmán el Bueno' (with special offers for students); very popular places like 'Cats', 'La Sal', 'Ricorda' or 'Mamá no lo sabe'; rock, heavy metal and punk bars like 'T.N.T'. and 'La Dama'… Do you believe us now when we tell you that Moncloa – Argüelles is all about a youthful atomsphere?
Photo | Moises Lucas