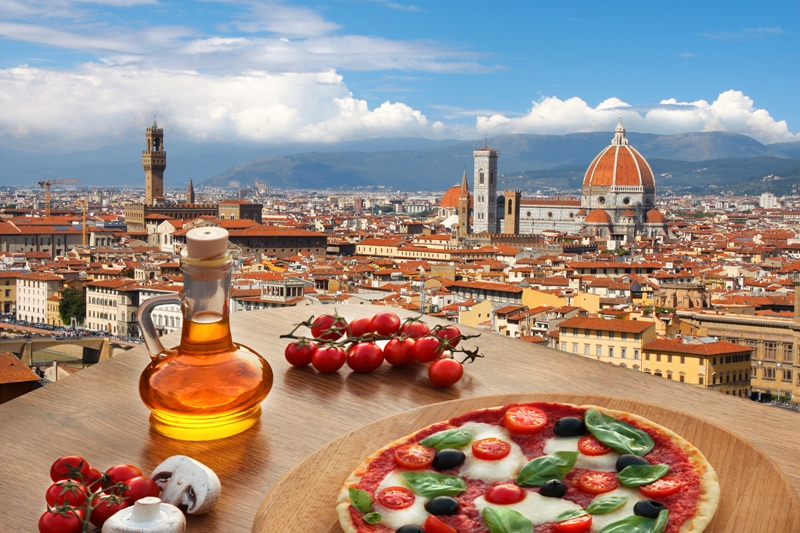 Italians are all about good eating, their Latin character very much in tune with enjoying the pleasures of life. So all the more reason why studying Erasmus in Florence (or just visiting here with your friends) will make the cradle of the Renaissance an amazing and unforgettable experience. And while eating well in Tuscany is often quite pricey, it doesn't always have to be, if you know where to look.
As they say, when in Rome (or Florence), do what the Romans (or Florentines) do. Here, high on that list is a local dish called lampredotto. Prepared with tomato, onion, parsely, and celery and served as a dish unto itself or as a sandwich, the main ingredient is cow's stomach tripe – but give it a try, as it's tasty, very local, and quite cheap.
For desert, if you love ice cream, not only is the gelato here divine, but you should also not miss Tuscany's zuccotto, a semi-frozen cake made with brandy and ice cream that is out of this world.
Fly to Florence with Iberia Joven and live it up for little cash!