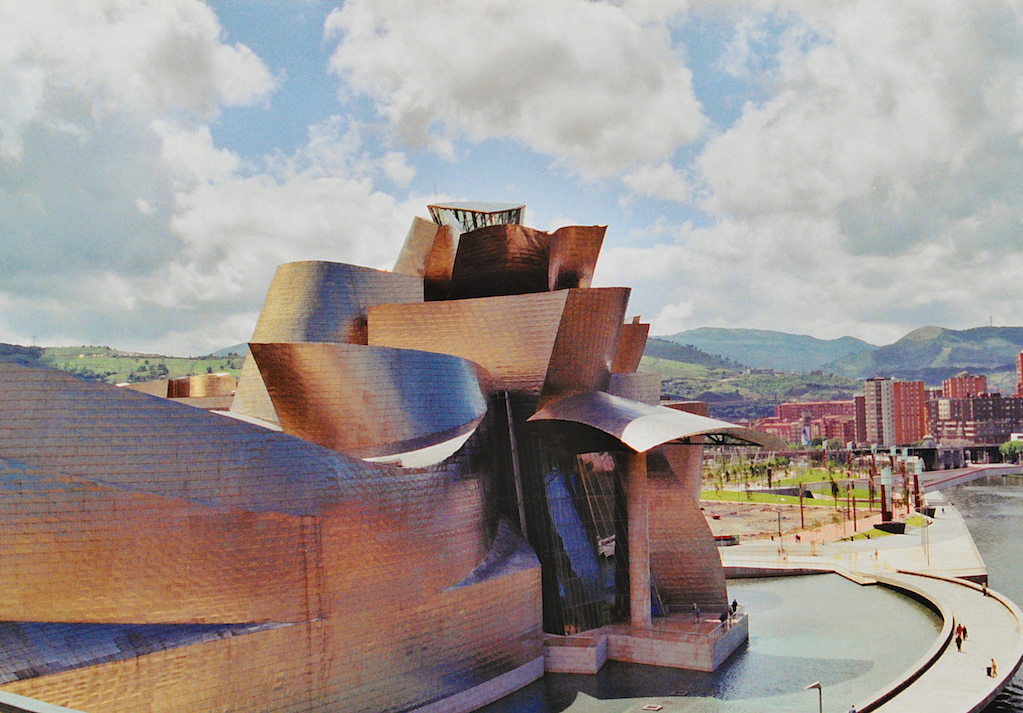 This big, bustling, dynamic city in north Spain is a great place to visit or study, with huge helpings of Basque and international culture, a young vibe, world-famous dining, and way fun nightlife. It's also a place you can enjoy much of it on a budget, and a surprising amount even for free. Here are a trio of highlights that especially float our Bilbao boat:
La Ribera Market
Like browsing those colourful public markets common in large Spanish and other Western European cities? You'll love this one, on Erribera Street on the right bank of the Nervión River, at the end of the Siete Calles area where the old town meets the dowtown centre. The first thing you'll notice is its majestic Art Deco quarters, with lovely stained glass, dating back to 1929. Then of course there are the lively food stalls and eateries on two floors, a lodestar in one of Europe's culinary capitals where you can rub shoulders with the many locals who come to do their regular food shopping and sometimes eating.
La Alhóndiga Cultural Centre
Behind the handsome façade of this 1909 onetime wine warehouse (Arriquíbar Plaza 4) is a ferment of cultural and artistic activity, as well as dining, shopping, and even sport has been going on since it was refurbished and opened to the public in 2010. Also known since 2015 as Azkuna Zentroa, it also offers free guided tours. Highlights include a niftily decorated "mediatecque"; a shop with all sorts of cool designer objects and clothing; and a ceiling partly taken up by the transparent bottom of a pool with folks swimming around above your head.
Guggenheim Bilbao
Perhaps the city's most world famous cultural institution is the Frank Gehry-designed Guggenheim Museum, and while there aren't any times that it offers free entry, it does have a hefty discount for visitors under age 26, who pay just 7.50€ – and includes an audio tour to do at your own pace.
Photo | SarhaTz