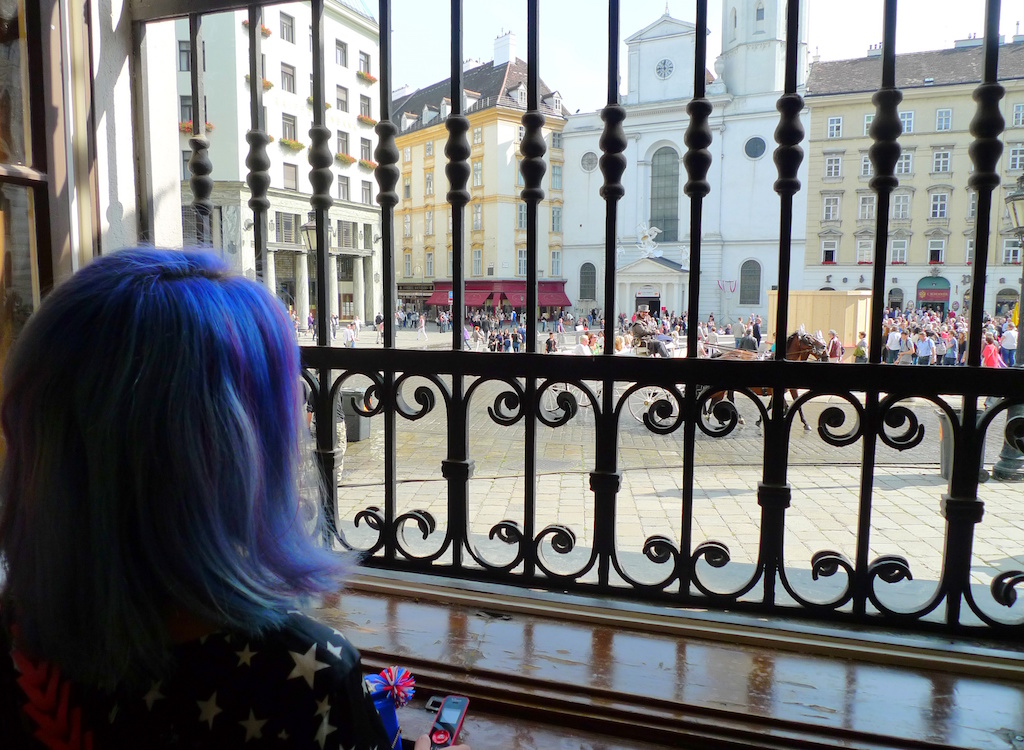 This elegant imperial city is of course highly photogenic, with lots of colourful corners. Here are several of the most promising your cameras and cameraphones will love!
Kunsthaus Wien
The "Vienna Art House" is a building of flats designed by the eccentric 20th-century artist and architect Friedensreich Hundertwasser, whose sinuous, organic lines for some bring to mind Spain's immortal Antoni Gaudí. Regardless, the look is colourfully and irresistibly photogenic, with its framework, irregular floors and seemingly impossible columns, all echoing the exuberance of nature. Untere Weissgerberstrasse 13.
National Library Interior
High ceilings and sculptures that look you right in the eye. The main hall of the Österreichische Nationalbibliothek – Europe's largest Baroque library, also site of occasional exhibitions – is loaded with wow factor. Even though the light is a mite dim for photos, it's worth the effort because of the beauty and personality of this space (and in any case, you can always lighten it up in PhotoShop!). There's an admission fee, but visitors under age 27 get a hefty discount. (And by the way, you might also want to check out the nearby, also highly photogenic Augustinerkirche church.) Josefsplatz 1.
Museumsquartier
The "Museum District" is a modern neighbourhood full of cutting-edge design and architecture, which apart from the eponymous museums such as the Leopold and Mumok also has lots of open squares as well as small streets running off them, lined with eating, drinking, and partying spots as well as cool blue street benches. Loads of fodder here for your cameras – including of course great, great people shots!
Come check it all out with discounted fares to Vienna from Iberia Joven!
Photo | Marita Acosta