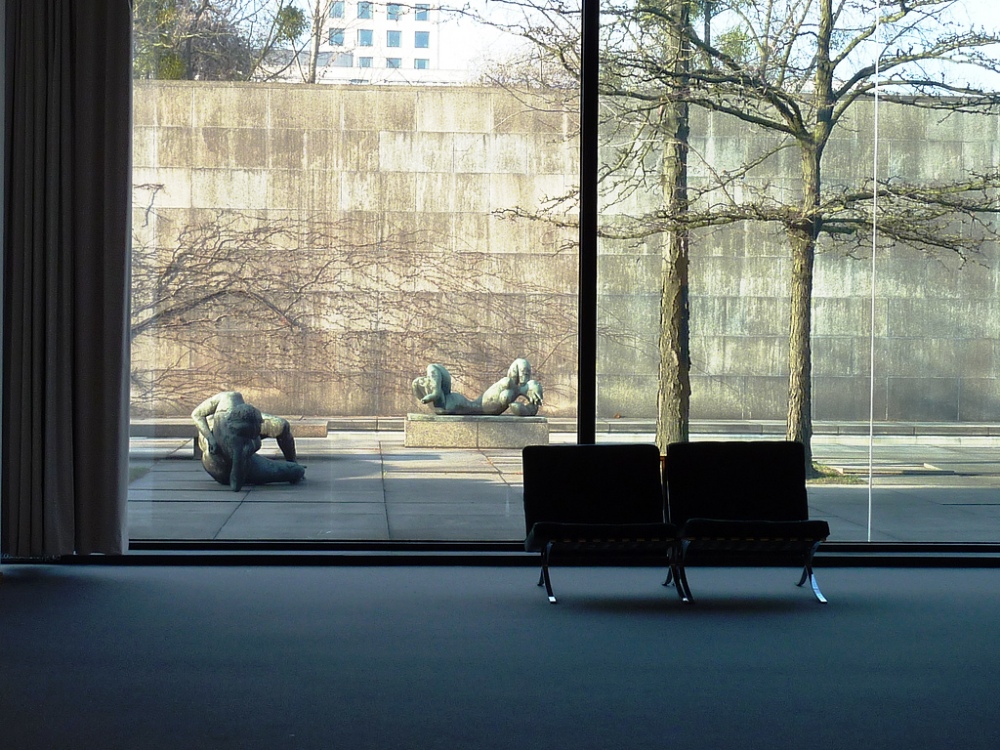 Among the many things for which Germany's capital is famous, its museums rank high on the list, such as the Pergamon and others on its renowned Museuminsel (Museum Island), but there are dozens of other fantastic options, some of which are especially geared to student budgets. Here are two of our favourites:
Mies van der Rohe Haus (Lemke Haus)
Alongside a lake in the quiet, idyllic Alt-Hohenschönhausen district in the city's northeast, this is the last building designed in Germany (for the Lemke family of industrialists) by the legendary modernist Mies van der Rohe before moving to the United States in 1938.
In addition to checking out the various interesting modern art exhibitions here, you can also visit the Memorial Berlin Hohenschönhausen, a former prison run by East Germany's Stasi secret police, with guided tours led in some cases by former prisoners. Also nearby is Hohenschönhausen Castle, a manor house dating back to the 13th century which today hosts exhibitions, concerts, and other cultural events.
The Mies van der Rohe House is open Tuesday through Sunday 11 am to 5 pm. Oberseestrasse 60.
Museum der Unerhörten Dinge (Museum of Unheard-of Things)
Intrigued by the quirky and oddball, the – dare we say it – unheard-of? This small "cabinet of curiosities" might be right up your alley, cataloguing a few dozen oddities from history, medicine, art, and other disciplines. It's kind of hard to describe, but as an example, one exhibit is the only remaining piece of amber from the legendary original Amber Room of the Catherine Palace near St. Petersburg, Russia.
Even this museum's opening hours are a bit eccentric: Wednesday through Friday 3 to 7 pm. Crellestrasse 5-6.
That's it for now, but stay tuned for more cool stuff to come in Berlin!
Photo | Stephane333