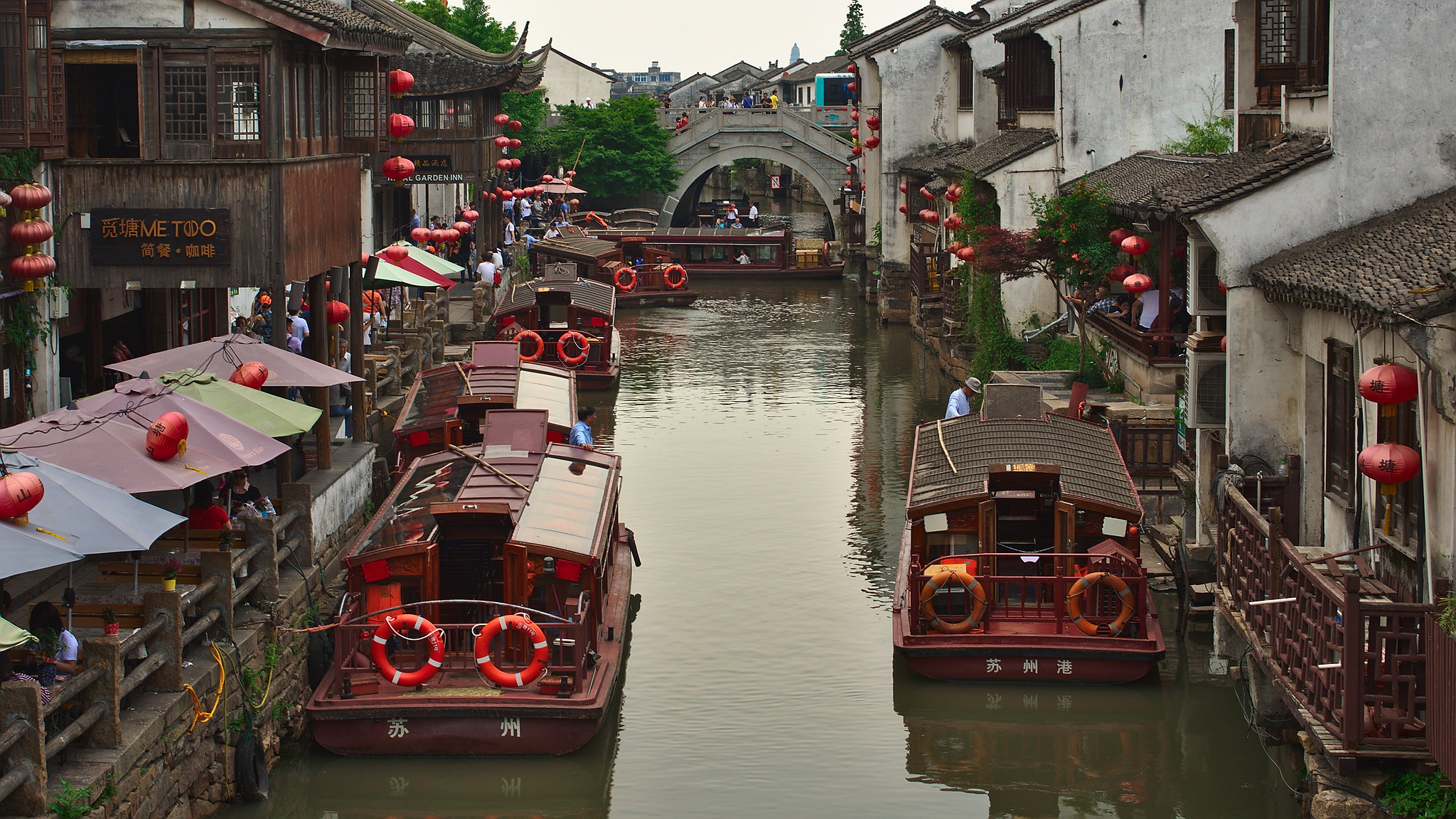 There are many references to Venice around the world, from Las Vegas and the Greek island of Mykonos, to the city of Amsterdam with its famous canals. Even so, very few have the charm of one of the cities closest to Shanghai; one, in fact, that is perfect for a day trip: the city of Suzhou, also known as "the Venice of the East."
Wondering what to do during your visit to this beautiful destination full of color and tradition? How about simply strolling along its narrow streets surrounded by canals and lush gardens? If in Amsterdam you enjoyed the views from every bridge over the canals that define the city, you won't regret visiting the Chinese version in Suzhou, with its unique Asian charm.
The city is located about sixty miles from Shanghai, which is a very doable day trip getaway. You can take a train first thing in the morning and still have enough time to return after having spent a great day enjoying the canals. You should buy tickets in advance, and carry a written note with the name of your destination, to avoid traveling somewhere totally different.
Of course, this "little Venice" has its own gondoliers, who accompany tourists along the many canals. And you'll appreciate the distinctive features of Chinese culture while calmly navigating the Suzhou waterways. For example, you'll see the typical red lanterns on the traditional small houses on both sides of the canal, as well as wooden boats every few yards, and a lot of places where you can simply sit and breathe in the peace and tranquility that is felt here at all times.
If you're planning a trip to Shanghai and you're looking for interesting places to discover while there, don't forget the beautiful Venice of the East.
Photo | Roberto Franceschini