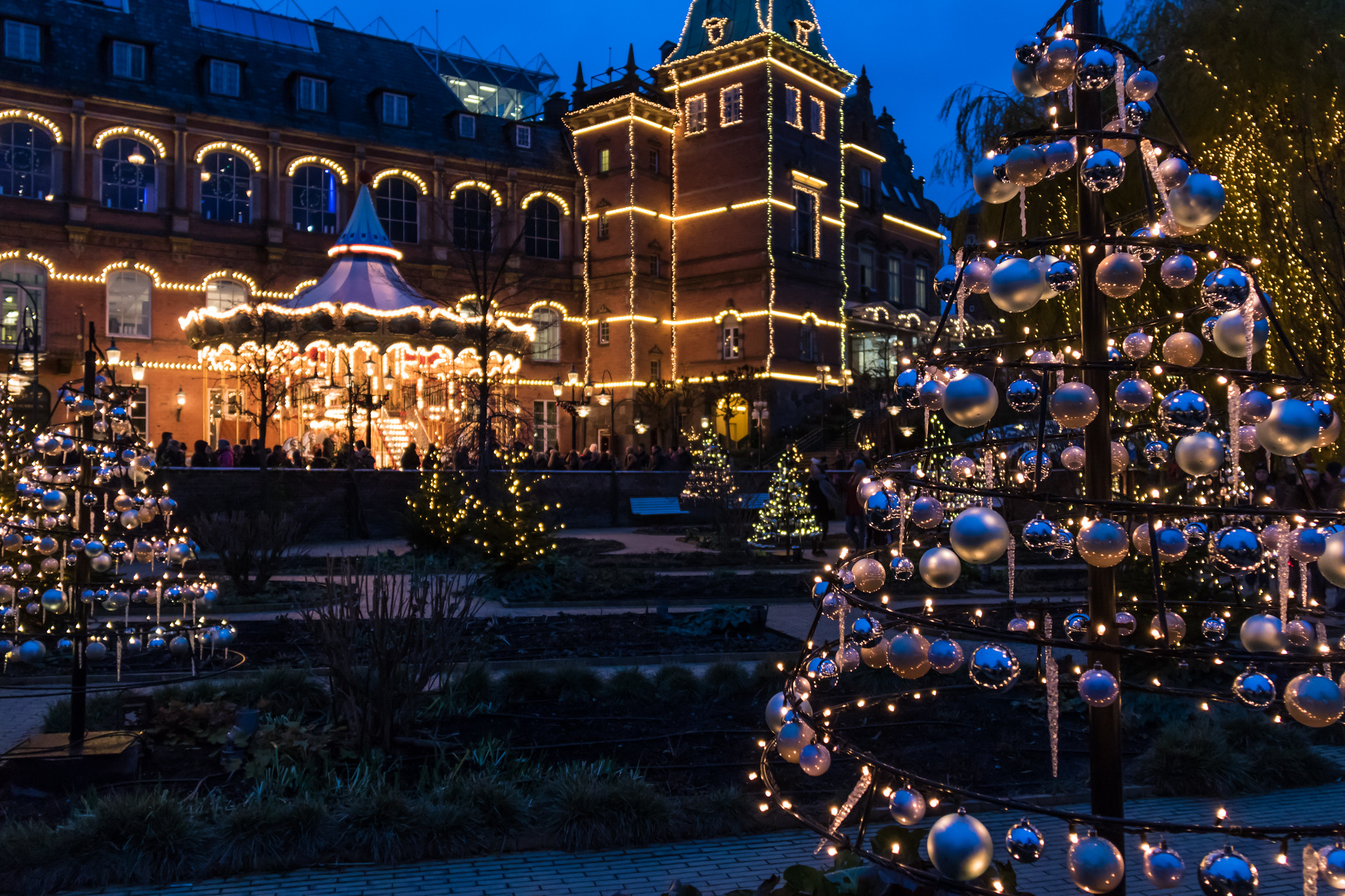 Glædelig Jul! In the capital of Denmark – once home to 19th-century writer Hans Christian Anderson – the holiday atmosphere is like something out of one of his fairy tales. With the streets and buildings decked out in lights and Christmas decorations, and sidewalk stands and windows hawking roast chestnuts, mulled wine, and hot cocoa – and all of it often blanketed with a frosting of snow – this time of year there are few spots in Europe more 'Yuletidey'-feeling than Copenhagen.
The locals actually take Christmas fairly seriously, and its "tidings of comfort and joy" certainly dovetail perfectly with the concept popular in Danish culture of hygge, defined as a mood of cosiness and comfortable conviviality with feelings of wellness and contentment. Tailor-made for getting together with family and friends over the hols.
Of special note during this season are the ice-skating rinks that pop up around town, such as Frederiksberg Runddel, part of the lovely Frederiksberg Gardens just west of the city's historic centre. Speaking of "gardens", the famous Tivoli Gardens right downtown also pull out all the stops for the season in its décor, special menus, and Christmas market (one of various Christmas markets around town). And the various grand castles in and around Copenhagen – Kronborg,?Rosenborg, and?Christiansborg – put on their own holiday finery, and it's a masterful sight to behold.
If a slice of Danish appeals to you next Christmas, check out our flights to one of Europe's most charming capitals. Nothing like some hygge for the hols!
Photo:?Susanne Nilsson