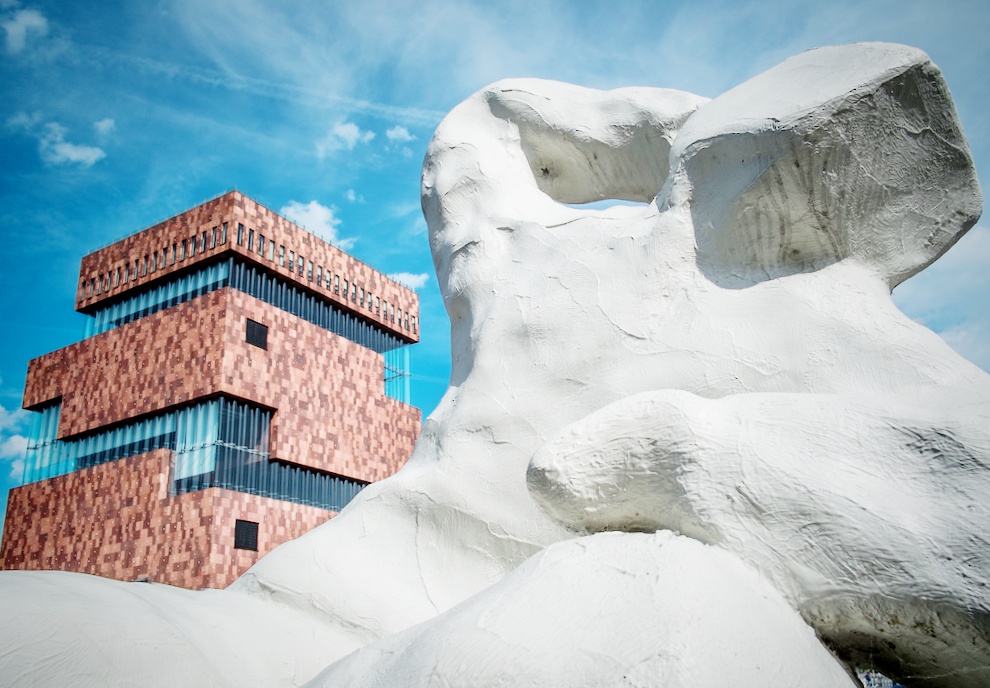 Are you studying in Belgium, or maybe living in Europe and looking for a cool weekend away? Brussels is bodacious, but more under the radar and perhaps just as awesome is Antwerp, in Belgium's Flanders region less than an hour's hop north by road or rail. It's got a creative, cosmopolitan vibe yet preserves a large measure of local Flemish authenticity, with lots of cool shopping; nightlife and music venues; free WiFi hotspots; affordable accommodation; one of Europe's top fashion scenes; and friendly, interesting locals who speak good English and are enthusiastic about sharing experiences with visitors.
3 Especially Cool Antwerp Attractions
Weekend flea markets.
Middelheim, the open-air sculpture museums.
MUHKA, the impressive contemporary art museum.
3 Especially Swell Spots for a Feed
L'Entrepôt du Congo (Vlaamse kaai 42) is where sturdy, straightforward fare is dished up amid an ambiance where old-timey meets contemporary.
At De Groote Witte Arend (Reyndersstraat 18), Flemish is on the menu, and the outdoor terrace is terrific.
And do check out the affordable and excellent eating spots in Antwerp's Chinatown.
3 Wonderful Watering Holes
Near the imposing cathedral, Het Elfde Gebod (Torfbrug 10) is a beer pub with "kitschy-Catholic" décor and a bohemian/artsy crowd. Also great for some affordable eats.
Clodette (Paardenmarkt 42) is a very popular spot with spot-on prices and neat décor.
And for a real old-time Antwerp flavour, don't miss Den Engel, right in the middle of the historic centre (Grote Markt 3).
3 Dandy Dance Spots
Down the Schelde River in south Antwerp, one of Antwerp's biggest discos, Café Local (Waalse Kaai 25), also sports one of its youngest vibes, and has theme nights such as salsa and Motown.
Right near Café Local, Stereo Sushi (Luikstraat 6) has a more "underground" flavour, and turns from a bar in the early evening to club later at night; hit the dance floor and/or hang out on the comfy sofas.
But it's Café d'Anvers (Verversrui 15) that currently has a rep as the city's best club, especially known for techno and R&B. Best of all, unless there's a special party, entrance is F-R-E-E.
So let Iberia Joven get you to Belgium with great discounted fares, and have an awesome weekend in Antwerp!
Photo | Willy Verhulst