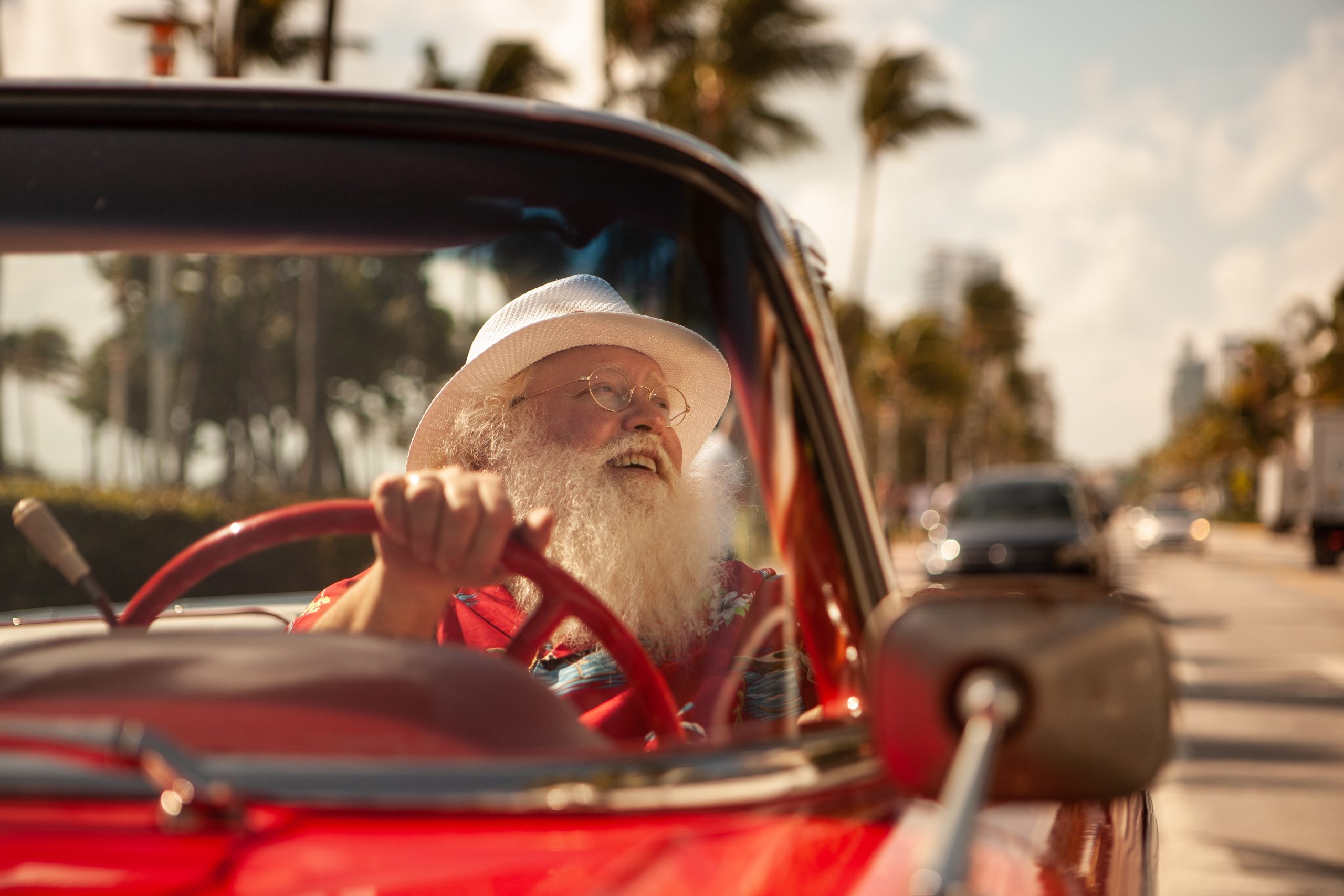 Sources close to Santa say that this year the rotund one wants to enjoy a sunny Christmas on the beach, so he's put his elves to work packing his bags with everything needed to enjoy a few days in Miami as he sleigh-flies along Florida's coast: a Hawaiian shirt, a convertible at the door of his hotel… and it's rumored that he's even rented a boat to tour the bay.
And it's not hard to figure out why Santa has chosen Miami as the main stop during his Christmas trips: this year, the city of Miami celebrates with Bayfront Holiday Village, an event that lasts throughout the month of December. We're talking a month of fun activities that allow visitors to enjoy a few days of winter… albeit in its tropical version. Specifically, the event runs from November 29 to December 25, the peak of Christmas, and also when the show ends. It takes place in the heart of downtown Miami, right in Bayfront Park, facing Biscayne Bay. And best of all: it's free!
Each day this month comes loaded with different activities for an original, fun-filled holiday. In addition, the event is designed so that virtually everyone can find his or her ideal activity. Many are designed for the whole family, such as the special Christmas brunch held every Sunday, which is perfect for those looking to spend a pleasant morning in front of the spectacular bay, but it's not the only option. Far from it! You can also roller-skate (no ice here, alas!) around a 50-foot Christmas tree to the beat of classics and other musical hits such as pop, tropical, disco and freestyle music. New York may have its Rockefeller Rink, but Miami has Bayskate.
Mondays are dedicated to singles looking for a Christmas "love connection". This event is called Mistletoe Mingle Mondays, and it's a great way to yes, mingle and jingle in true holiday spirit.
You'll also find all kinds of activities for an unconventional Christmas. Of these, we especially dig Ugly Sweater Day (bring your ugliest, tackiest Christmas-themed sweater and get a free beer!), as well as Churros for a Dollar days and Santacon, a super-fun Santa Claus costume contest.
Admit it: you're intrigued by all the possibilities for a truly different Christmas. Of course, Christmas comes and goes in a snap, so start looking for your flights right now and join the Christmas party that takes place at Bayfront Holiday Village in Miami!
Foto | SWARM