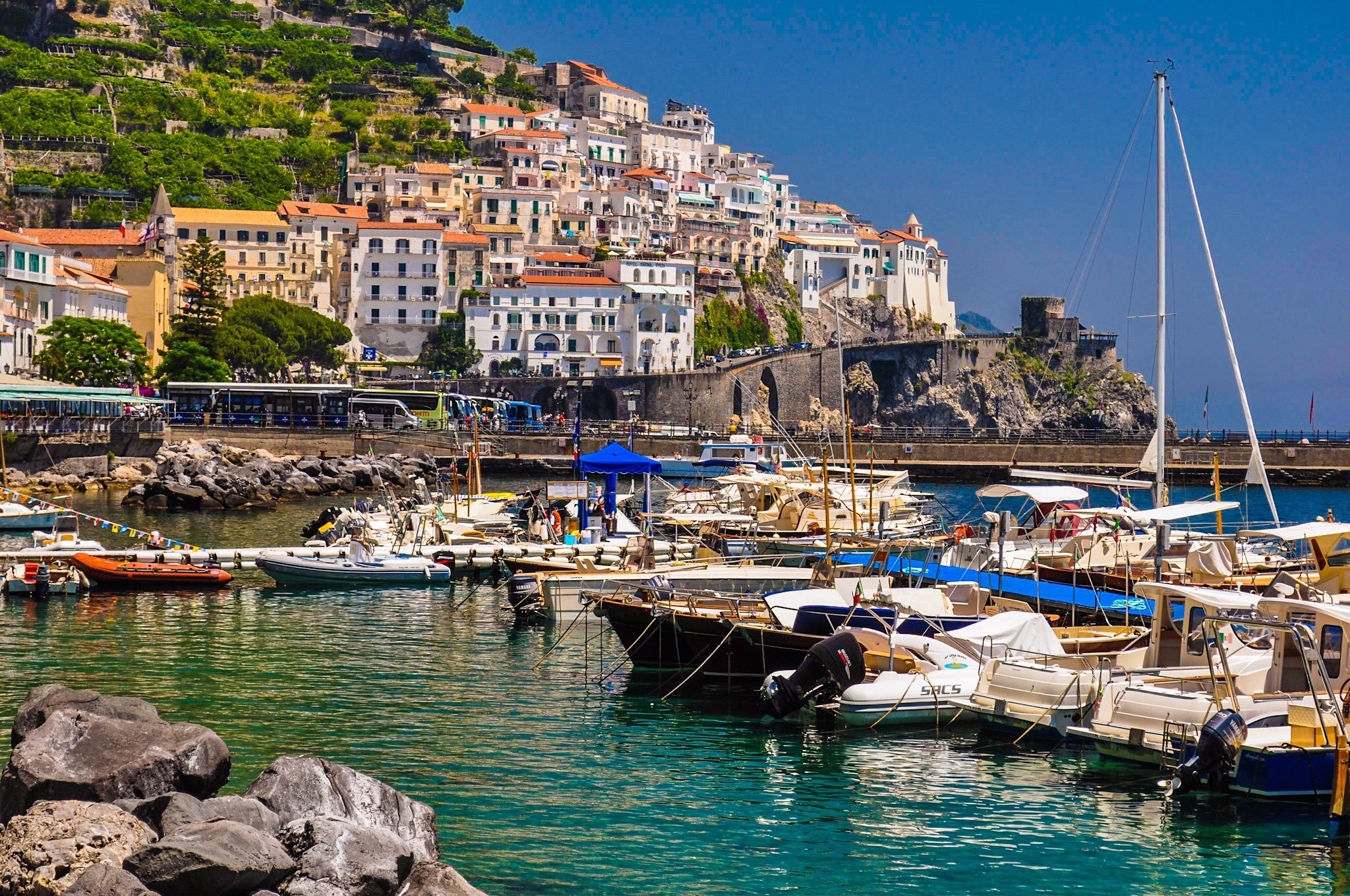 Italy is of course packed with ravishing road trips, but one of the most renowned is in the southeastern Campania region, about an hour south of Naples and the legendary ancient Roman ruins of Pompeii: the Costiera Amalfitana (Amalfi Coast), a 50-kilometre (31-mile) stretch famous for its rugged cliffs, paradisiacal coves, and picture-postcard villages and towns.
The best way to experience this spectacular area is to rent a car and drive State Road 163, which winds between settlements, stopping in each, indulging in the amazing local cuisine, and being wowed by the views out over the Tyrrhenian Sea along the way.
At the northern end of the Amalfi Drive is the lovely town of Sorrento and at the southern terminus the whitewashed town of Amalfi itself. In between you'll pass through lovely cliffside towns like Atrani, Salerno, Scala, and Ravello, whose Terrazza dell'Infinito (Infinity Terrace) at the Villa Cimbrone hotel offers one of the most breathtaking views of the Mediterranean Sea you can imagine.
Two other stops along the way merit special attention. One is Positano, its multihued architecture tumbling down the hillside to the beach and sea, and a favourite getaway of the cultural and intellectual élite for generations. The other is Furore, built in a cleft in the cliffs and known as "the town that doesn't exist" because it has no real centre, being a scattering of houses, some down on the shore and others up across the cliffs.
Road trips rarely get more dramatic than this, so check out Iberia's flights to Naples or Rome and get ready to be wowed by the Amalfi Coast!
Photo: Harold Litwiler