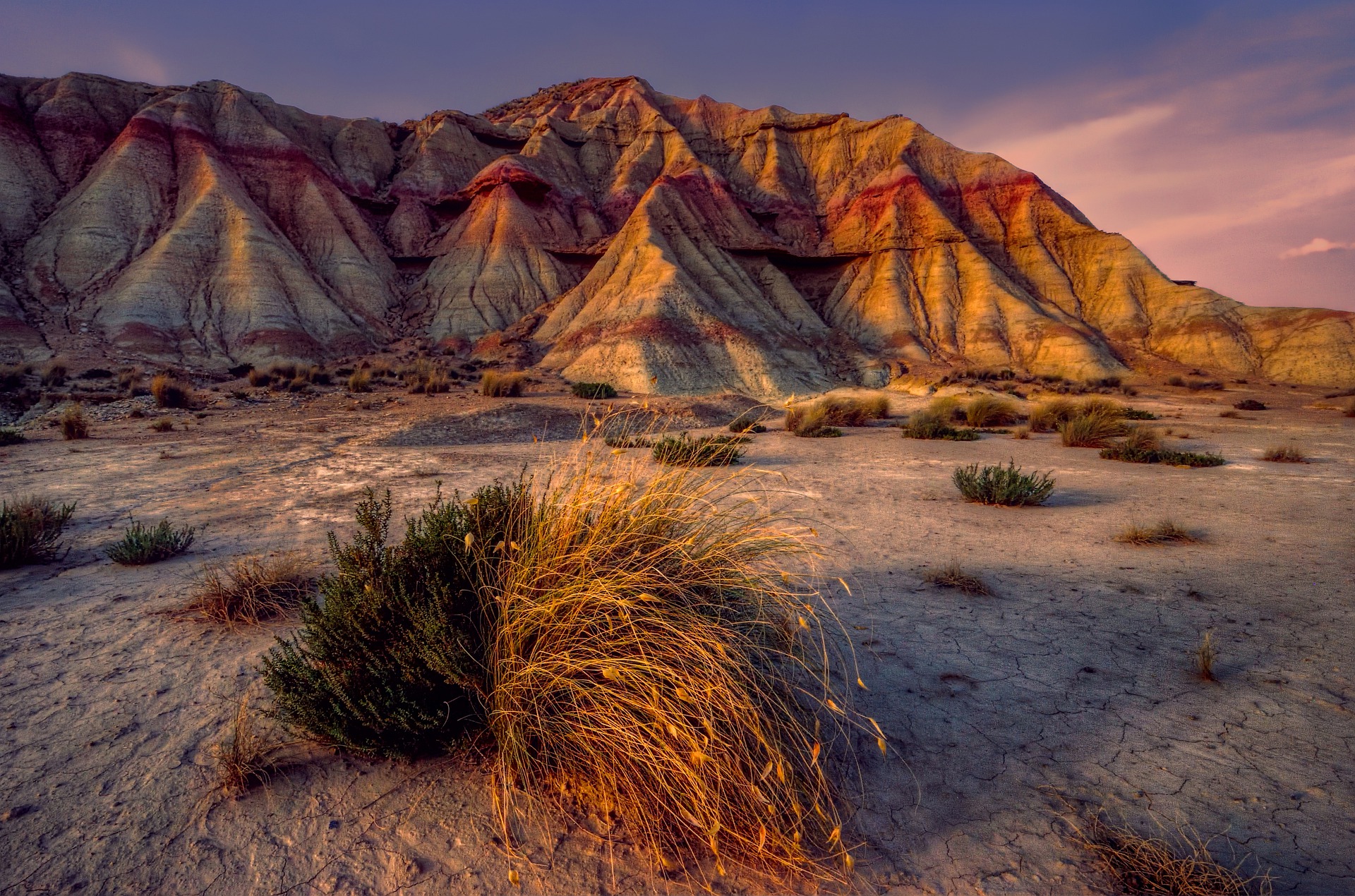 Surely when talking about Navarre, the famous running of the bulls known as the San Fermines, with all its joy and tears and friends and parties, comes to mind. But what if we told you that there's another, very different, almost other-worldly side of Navarre? Would you miss the opportunity to discover something so incredible?
Far from the hustle and bustle of the San Fermines or the city of Pamplona itself – where you'll find action both day and night any time of the year – the desert of the Bardenas Reales is a true world apart that could well be the setting for a science fiction movie. If you've always wanted to visit the Grand Canyon in the United States but haven't been able to, with this desert you can whet your appetite with no jet lag.
The ideal thing when visiting the Bardenas Reales is to hit its main points of interest by car, crossing the desert on dirt roads as you play intrepid explorer of lost worlds. With a bit of luck, you'll see birds of prey flying overhead, a wild cat prowling for lunch or a clueless skunk looking for its burrow.
Among the most worthwhile stops, the Mirador de Aguilares lookout offers stunning views over the entire desert. Other good spots include the Cortinas Reservoir or the Tres Hermanos, three mountain peaks you can explore. The common denominator in all these places? Absolute silence, a feeling of being in another world and a great desire to continue exploring every nook and cranny.
If you want to add an extra thrill to your desert getaway, spend the night in a bubble hotel from which you can gaze up at the starry sky without having to leave your room. Keep in mind, of course, that temperatures in the Bardenas Reales are not exactly mild, so it's best to visit this desert area before the summer months.
So do you want to visit a beautiful desert environment that could well be on another planet? Take the opportunity to book your flights to Pamplona with Iberia as soon as possible and enjoy a some truly unique days surrounded by nature.
Photo: Jpdvg