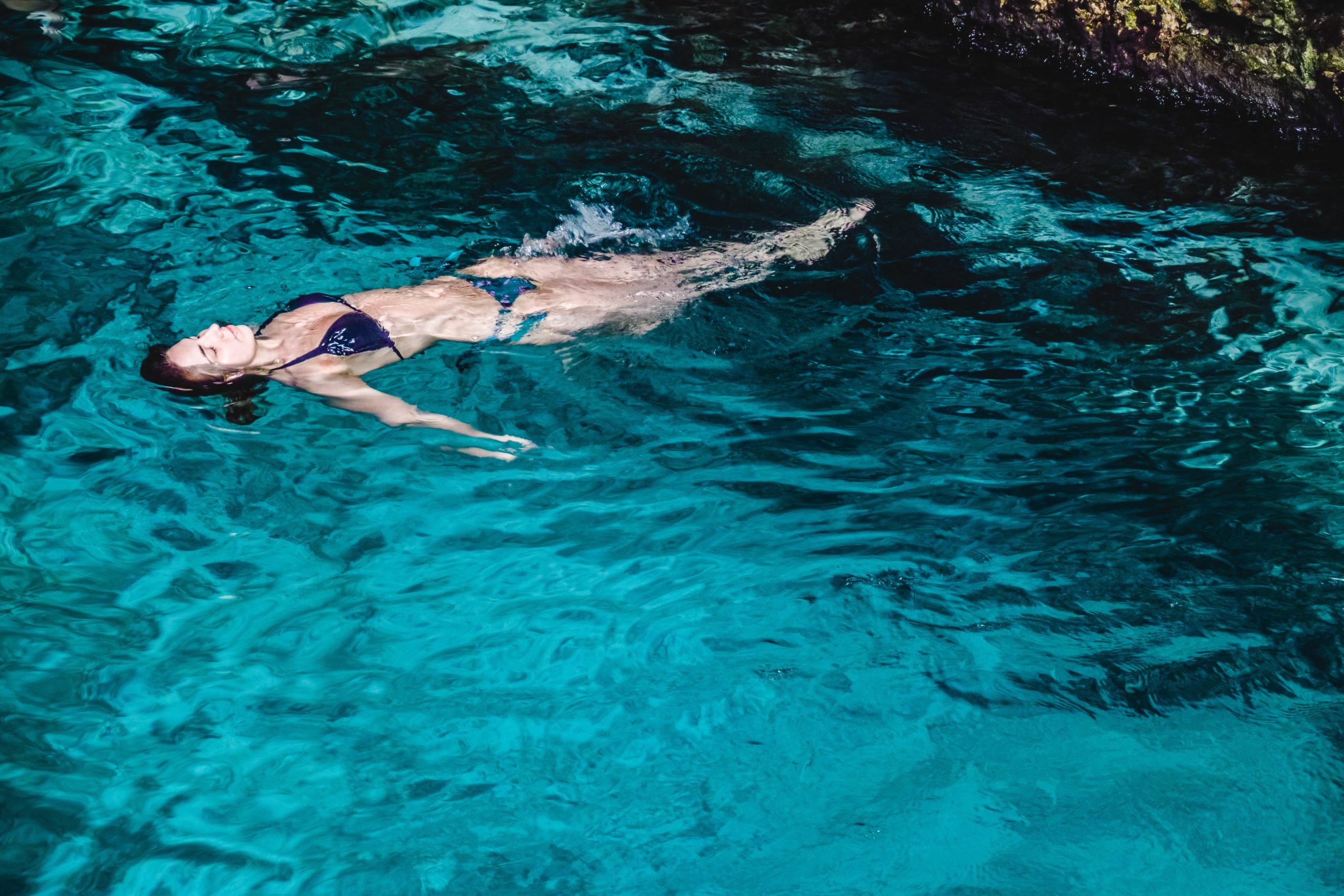 A number of magical spots in the world are named "blue holes" – perhaps most famously Belize's gigantic marine sinkhole, the "Great Blue Hole". But the Dominican Republic has its very own – the Hoyo Azul in Spanish – in the holiday-resort paradise Punta Cana. Tucked into an "eco-theme park" in the Cap Cana district called Scape Park, it's a cenote – a limestone sinkhole filled with cool, crystalline water and surrounded by leafy greenery, making for an exotic and refreshing tropical swimming pool 14 metres (45 feet) deep.
And in this particular case, the Hoyo Azul, it lies at the base of a 75m (246-ft.) cliff, which makes both the being there and the getting there even more of a cool adventure – walking along a narrow dirt path between tropical foliage, then heading down to the cenote via a wooden staircase built into a chasm in the cliff.
Then at the edge of the cenote you'll find a wooden platform from which you can jump into the turquoise waters, or you can instead use another staircase that takes you right down to the waters' edge. There are lockers in which to leave your stuff, as well as life jackets for those who need/want them whilst swimming or snorkelling.
Besides this fantastic and refreshing dip amidst tropical jungle surroundings, Scape Park offers a bunch of other neat stuff to do, including ziplining (including one where you can drop right into the water!); swimming and snorkelling from the park's well-equipped beach club; skittering across the water in "splash hammocks"; exploring ancient caves; hopping on an offshore cruise; and checking out replicas of the dwellings of the pre-Columbian Taíno people, colonial settlers, African slaves, and Dominican peasants.
In short, the Hoyo Azul and the Scape Park are a great way to add even more excitement to your Punta Cana holiday. So book an inexpensive Iberia flight to the DR and experience it for yourself!
Photo: inacioluc