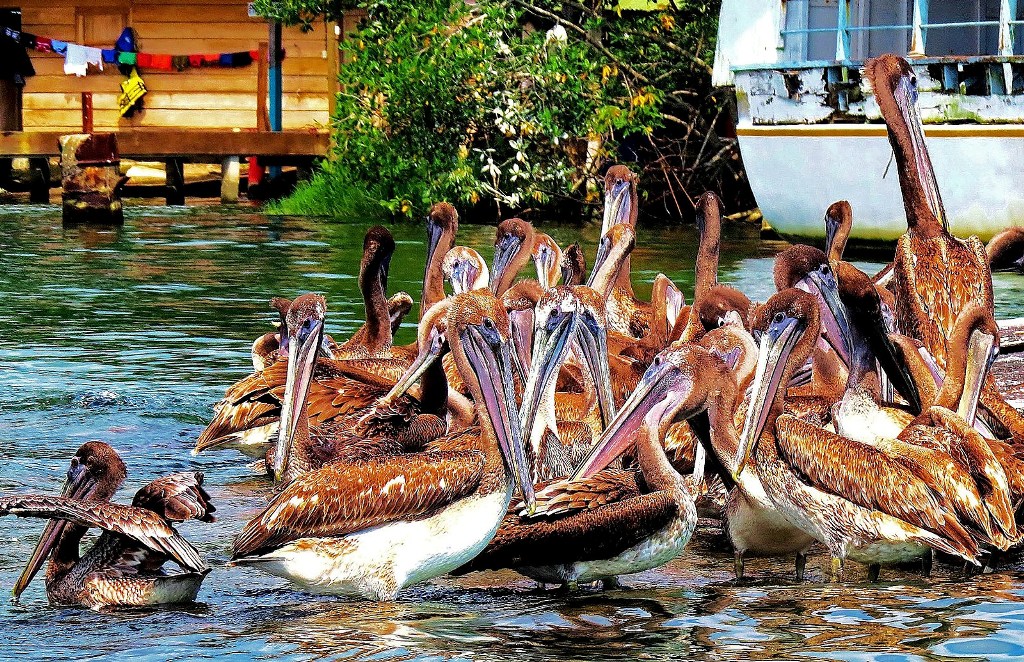 Boca Barra de Río Dulce. This is where the waters flow and reach a unique Guatemalan region accessible only by sea.
For those of you who enjoy adventure and can spare the time, we suggest organizing a fun getaway to Livingston (Izabal). Its unique philosophy of life, which is the perfect combination of peacefulness, party and fun, makes for some memorable backpacking adventures with friends.
They call it "Guatemala's Caribbean". Livingston is located in Izabal, which is 65 kilometers by land and about 15 by sea from Puerto Barrios, the seat of the department of Izabal. To get there from the capital, Guatemala City, you first have to go to Izabal, about 5 hours by car from Nueva Guatemala de la Asunción (as the country's main city is officially known).
Ten minutes from Izabal by car is Río Dulce, and from there the only way to get to Livingston, once at sea, is by boat. Doesn't it sound like a great plan?
The boat ride is truly a fascinating experience. Along the way you will see interesting monuments, such as the castle of San Felipe. You will also cross islands and bays, and approach natural wonders like Aguas Calientes, the natural hot springs in which you can bathe and have a great time.
Once you reach your destiny, there are many things to enjoy in the area, always at a leisurely, fun pace, from walks in the jungle to splashing around in Los Siete Altares (a natural reserve), to tours in small canoes, and so much more.
In Livingston you can try the "Fresco de Pepita", a typical local drink. And you can do it in the paradisiacal Playa Blanca beach, while your fingers touch the warm white sand of its shore.
This is Guatemala: a fascinating place that calls out to young adventurers. To discover it, don't forget to book your flight with Iberia, always at the best price. Take advantage now!
Photo | Moonjazz