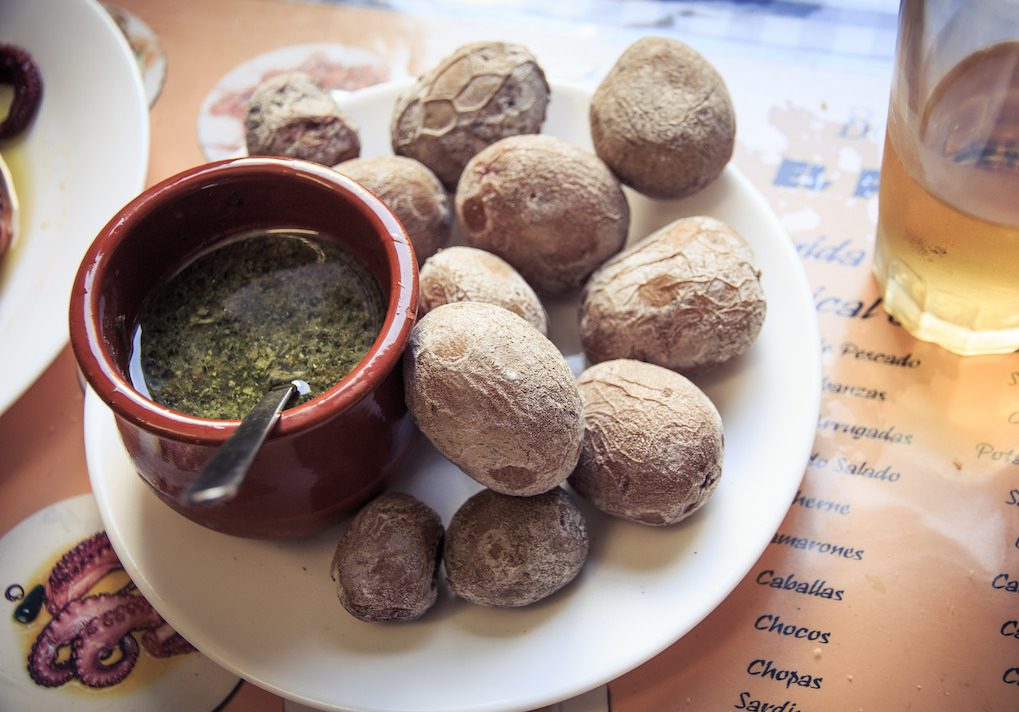 Could it be that students in Tenerife smile more than they do elsewhere? Not only is there sun, sand, surf, and good food, but that food is generally (and admittedly counterintuitively) cheaper than elsewhere in Spain whether you're buying in the supermarket or eating out.
One particularly cool place to do so is Playa de San Juan, a charming little fishing village on the southwest coast that's one of those typical Canarian spots you shouldn't miss experiencing. In this laid-back, picturesque spot, seafood restaurants are plentiful, with lots of affordable home-style cooking at places like Bar Cofradía at Calle Canarias 12 in the town's waterfront distict. It's a casual, unpretentious spot which doesn't accept reservations and serves only the freshest catch of the day (in fact, this town is one of Tenerife's top ports for fresh seafood). Whatever the catch is, don't forget to order it with a side of papas arrugadas (special local "wrinkled potatoes") with mojo (garlic sauce).
This area is also great for strolling/hiking, water sports including snorkelling, and hanging out on the volcanic black-sand beaches. It's the total package, and a great spot to experience whether you're studying here or just visiting. And Iberia Joven can get you there for less!
Photo | Jaume Escofet