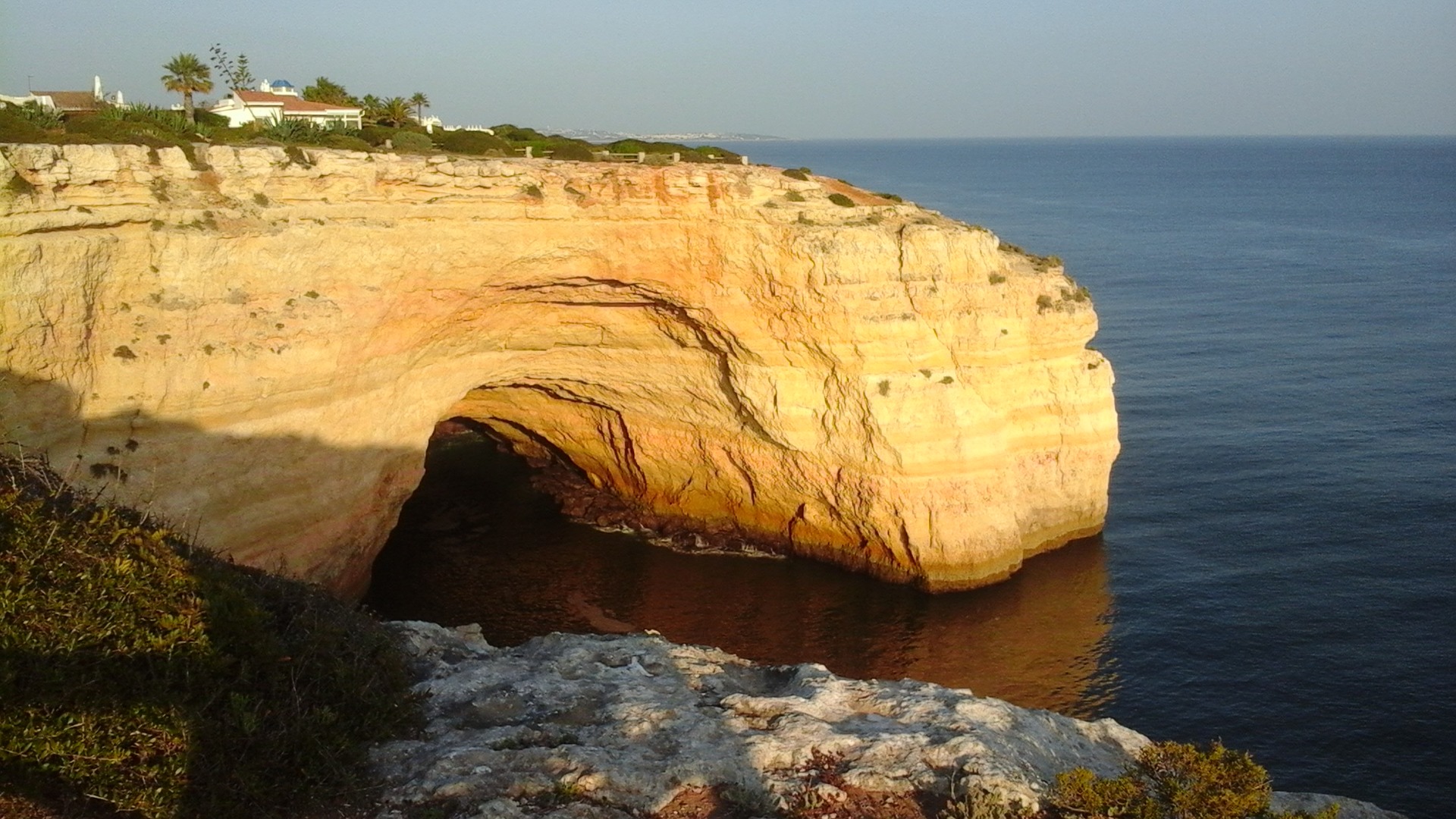 Rightly one of Portugal's top holiday magnets, its southernmost region, the Algarve, is bucolic and mellow, with picturesque old towns and fabulous cuisine. But of course visitors are mostly drawn here by its lovely rugged coast with its fabulous beaches – many of which are still relatively uncrowded (a few even still with a wild and pristine character, if you know where to look).
But to experience this lovely coast beyond just a "turn-and-burn" beach holiday – and in an extra fun way, to boot – board the Santa Bernarda. Based in the town of Portimão, this double-masted, seven-sail galleon from the days of Blackbeard and Captain Kid takes visitors on a three-hour exploration of some of the coolest caves and grottoes along this stretch of coastline – some once used by smugglers. Or opt for a full-day excursion including a barbecue on a gorgeous little cove beach.
As it happens, back in the day, the Algarve coast was not just infested with smugglers but also beset upon by Barbary pirates of North Africa as well as corsairs like Sir Francis Drake. Those perils of olde are long gone, but you can get a taste of the thrills of an old-tyme sailing ship and the drama of this spectacular coast on this unique adventure. So yo ho ho and heave ho, ye landlubbers!
Photo: Tessakay