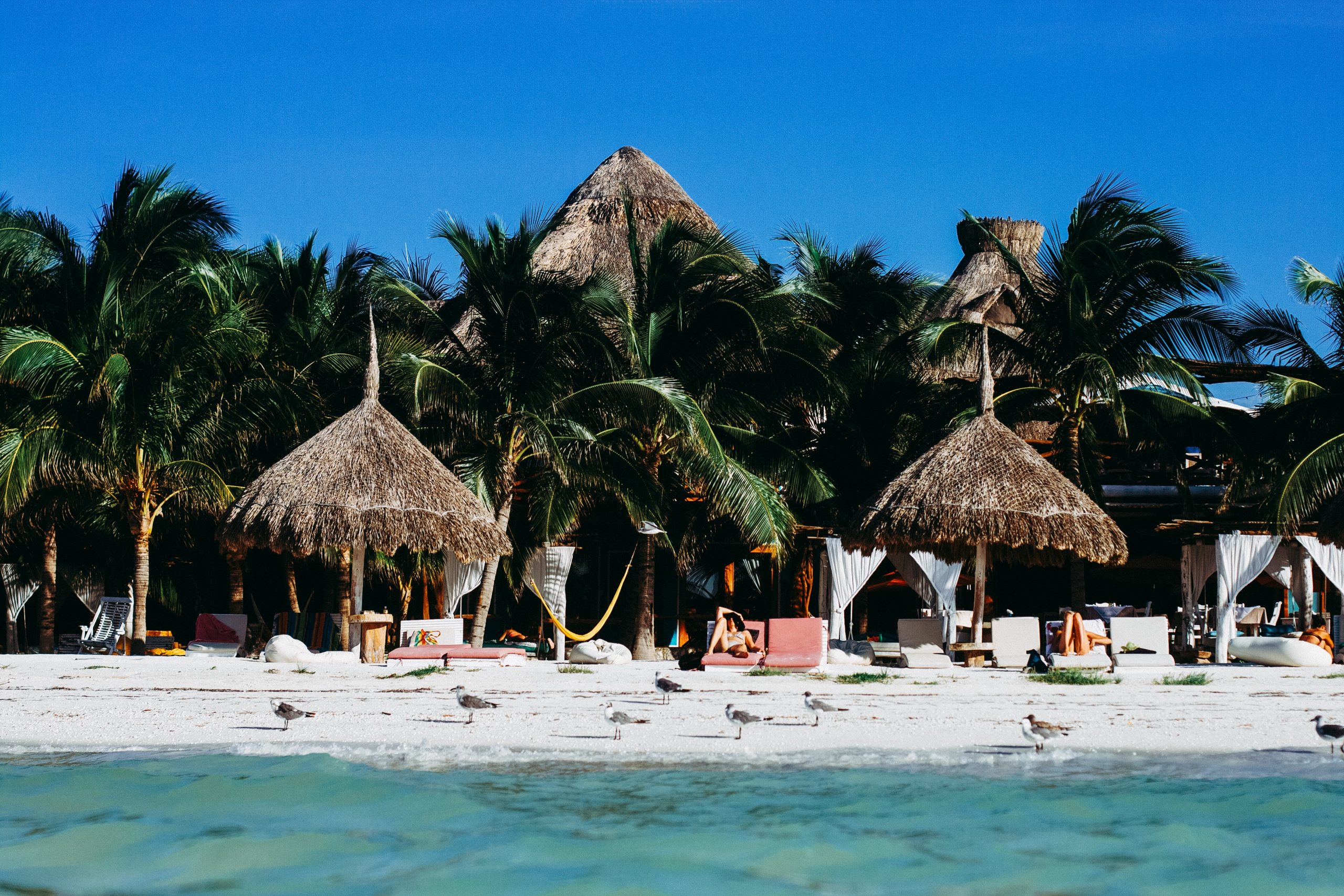 Part of the Yucatan's famed Riviera Maya, an hour-and-a-half drive south of Cancun and a half hour from Playa del Carmen, the small resort town founded as a scuba divers' community in 1958 still holds on to a less "touristy" and more eco-friendly feel than other resort destinations along this coast. And it's still a magical destination for divers and snorkellers, who will feel like they've landed in a marvelously rich underwater documentary (including majestic giant sea turtles).
The first thing you'll notice is the (private) enclosure in which Akumal Beach is located, since it's not a freely accessible public beach like others on this coast. Once you get here you'll find a parking lot, a shopping area (where you can rent all the snorkelling/diving equipment you'll need) and the ticket office where you can pay the entrance fee to the beach. You'll see that there are quite a few shops, restaurants, and small hotels lining the beachfront, but overall the atmosphere is laid back, making Akumal a fantastic spot to disconnect. In the water, you'll get to swim amidst tons of colourful fish along with rays and most especially giant marine turtles.
After a day at the beach, hit the charming town, browse its crafts shops and galleries, and have dinner at one of its many good restaurant (a particularly recomendable one being Madre Tierra, known for its creative international vegetarian and vegan menu).
Swimming with sea turtles; kicking back on a lovely beach; shopping and dining in a funky little beach-resort town – it all sounds like the makings of a great winter getaway, don't you think? So use your Iberia Joven discount to book a flight to Cancun, then head on down to Akumal for a sweet holiday you won't soon forget.
Photo: Ahtziri Lagarde