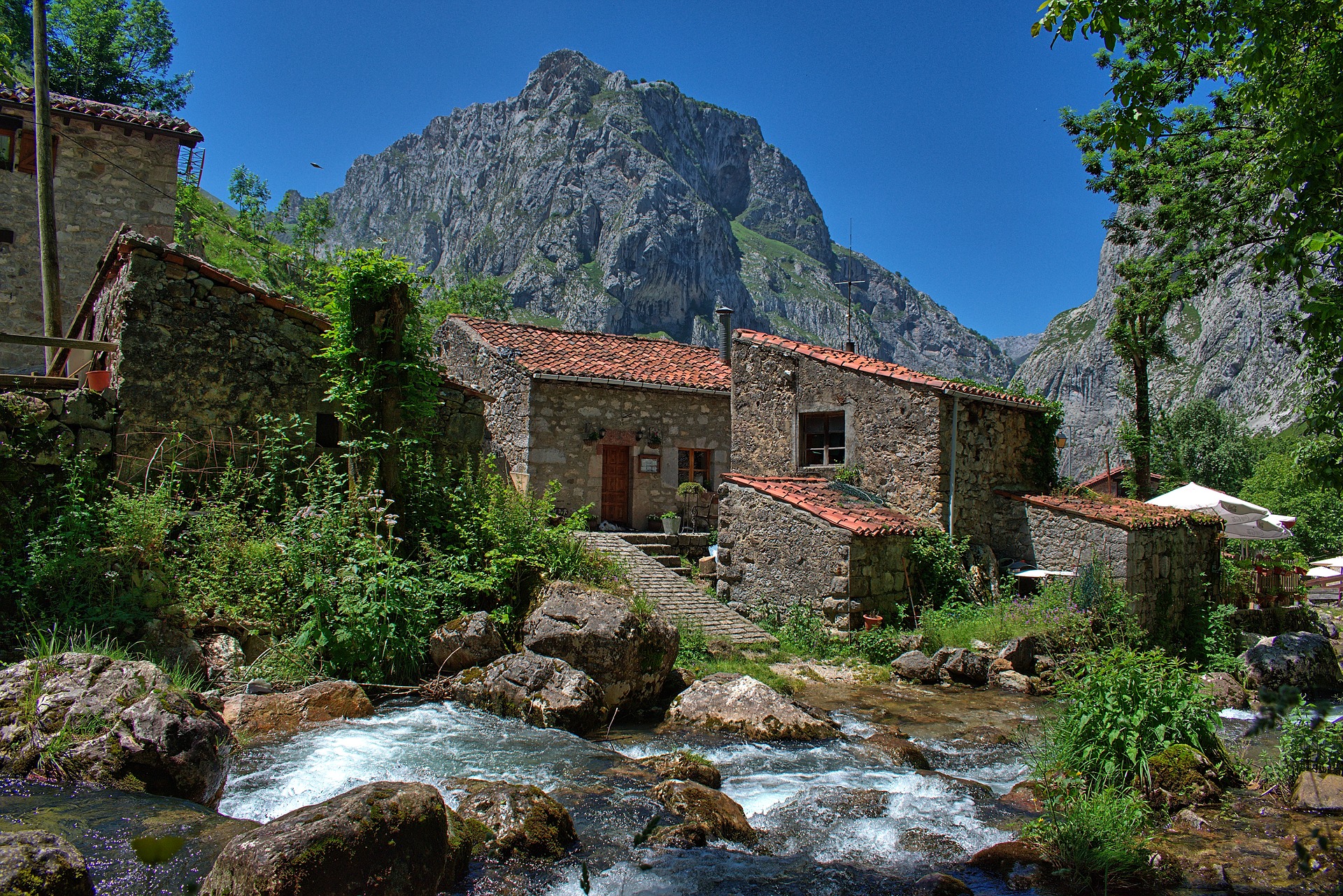 The string of autonomous communities across the verdant north of Spain are a veritable trove of everything you could want in a holiday – adventures amid the great outdoors, on beaches, in historic cities and towns, and of course fantastic eating.
Imagine hopping from one soaring peak to another, hundreds of metres up in the air? Hop on one of the cable cars that connect several of the Picos de Europa mountains. The best known is the one in Fuente Dé, with an observation deck at the end, more than 1847m (6060 feet) up. Wow!
There are plenty of adventure activities to enjoy up here as well, such as ziplining; canyoning and climbing; horseback riding; paragliding; caving; braving the rapids of the Asón River in a canoe or kayak; and surfing on the rugged coast.
For another side of Cantabria, just inland from the coast, the medieval town centre of Santillana del Mar?is packed with gorgeous buildings, some dating back to the 12th century. And right nearby is a "Sistine Chapel" of world Neolithic art, dating back 30,000 years: Altamira Caves, with an excellent museum/interpretation centre right alongside (you'll need to book well in advance, though!).
Then for a dose of big-city elegance, amenities, and sightseeing, spend a night or two in capital Santander before or after your flights in/out. You'll be glad you did!
It's time to book a flight to your next memorable holiday adventure!
Photo:?Urti2009