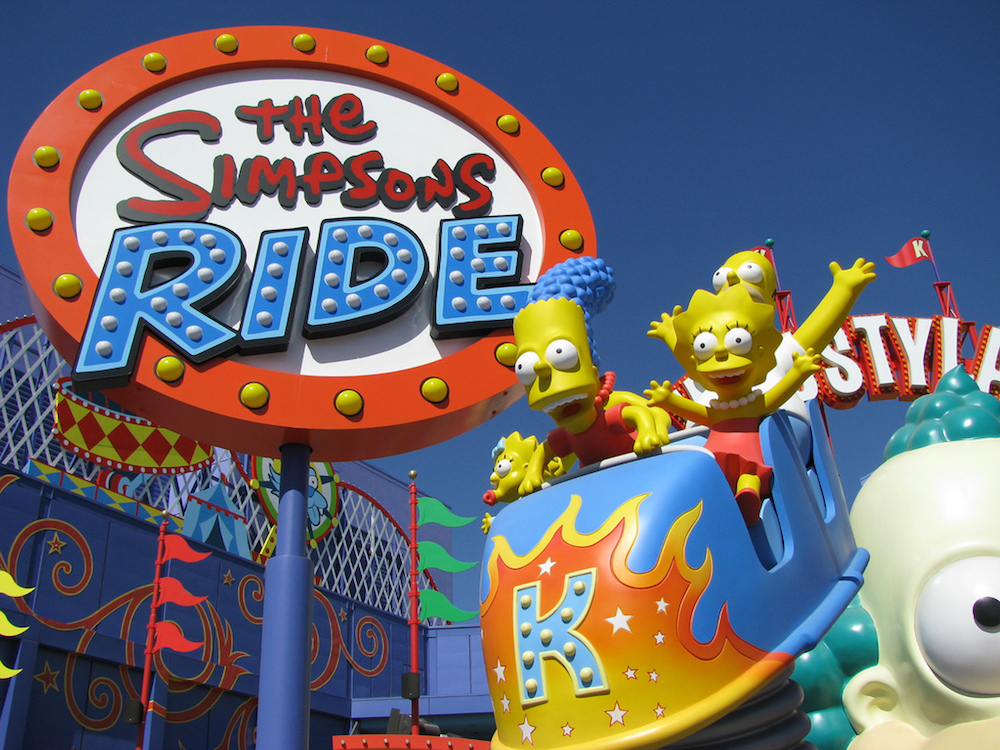 This story is about two friends who are studying in Los Angeles, and decide to spend a day at Universal Studios. This was their experience and we are going to tell you about it in first person. Their anecdote could also be yours, if you let us take you to California at the best price.
We open our eyes at 8 am with the excitement of knowing that there is a very, very fun day ahead.
We have breakfast at the nearby "Cow's End Café", which is a bar that we love on Venice Beach. We chat to the owner for a while and we also get one of the "free hugs" from one of the employees. People are a little eccentric here but we love it, and it makes us feel that we are in Los Angeles!
We get ready to board two buses and the metro to arrive at the famous Universal Studios. We buy the one-day travel card for 5 dollars (great value), and get ready to set off on our our journey to the park, which has an expected duration of two hours.
Although it feels like a long bus journey, it's quite an experience. We get off to change buses and while we are waiting at the stop, two very nice men (who turned out to be war veterans) start talking to us. People are like that here; they talk to you without a reason, and just for the sake of having a chat. We continue on our journey and once aboard the 212 bus, we pass by La Brea (Ace Museum etc), which is really cool.
We get off the bus in Hollywood, and we make the most of this stop to pay a short visit to the "Hollywood and Highland Center", where we can have a drink and a bite to eat in one of the coffee shops. From there, we'll head to the metro's Hollywood/Highland red line where we will be only one stop away from Universal Studios. Finally, we take a shuttle bus to the park and then we'll arrive! Even though it's noon, there is plenty of time left to enjoy.
When buying the tickets, we decide not to pay the upgrade that would have allowed us to avoid queuing and give us priority to the attractions for an additional $74. Now we're all set to start the tour round the studios, which is a cinema theme train ride round the famous sets of films and series. As interesting as this is, the big surprise of the day will be the dizzy ride based on "The Simpsons" tv series. This ride is fantastic, and so are those inspired by the films "The Mummy" and "Transformers". The latter is a huge success and we enjoy it time after time.
From there, we are going to see the show based on the film "Waterworld". We've been in the park for around 4 intense hours, and we're tired, but still hooked on the show.
After some frustrating attempts, we find a place which is open to eat in the park, as most places close at 5pm. With our stomachs full, we set off on our return trip. It has been a long and exciting day in Los Angeles, and it is highly recommended.
Photo: Ahmad Tarek