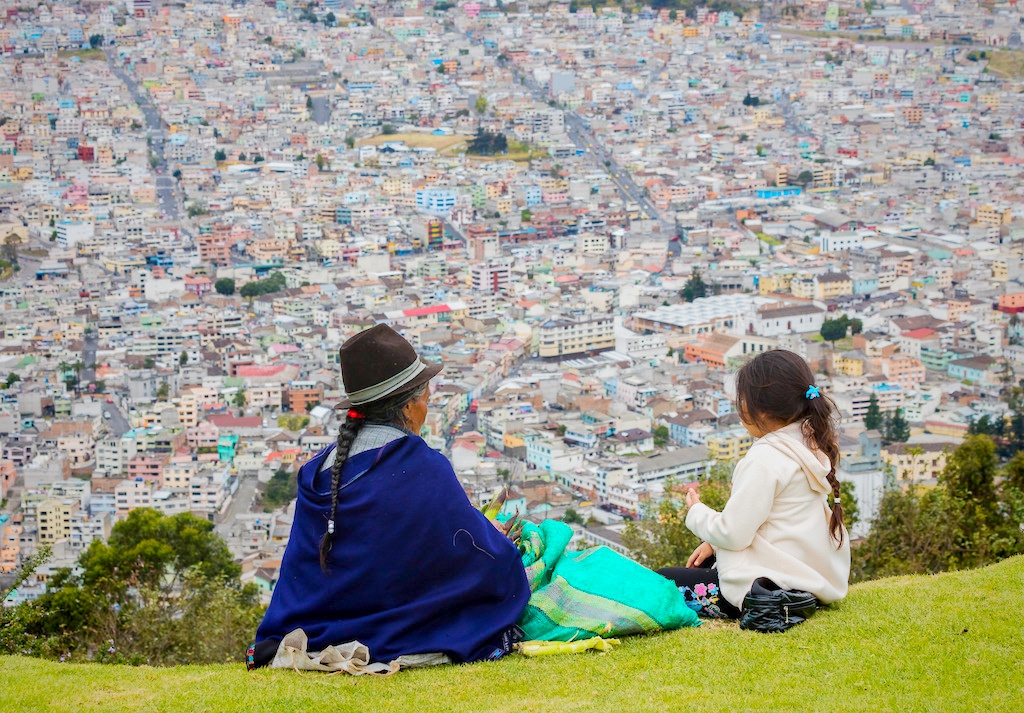 Sooner or later, at some point during a student trip to Quito one faces the following dilemma: if I want a bird's eye view of the city, which is the best option, Panecillo or the TelefériQo?
There is no definitive answer because, like everything in life, it's a matter of taste. So we're going to tell you about each option so that, armed with this information, you can make the best choice for you.
TelefériQo
For some, this is the best overlook point in the city. It opens daily, costs around nine dollars, and international students need to be registered in Ecuador to receive a discount in the price of admission.
One of the main attractions of this experience is the guaranteed ten minutes of fun as you ascend to the top on the cable car: the thrill of climbing higher as the mountainous landscape changes form and becomes more and more spectacular. Once at the top, it's time to enjoy the views and –why not?– take a walk. There are many areas for trekking where you can spend a few hours immersed in nature with friends, always making sure to have comfortable and resistant footwear.
The easiest way to get to the base of the TelefériQo is to take a taxi, which in Quito is very inexpensive. On the way you'll drive through the Lagasca neighborhood, which is where the Universidad Central del Ecuador, the oldest and the second largest (by number of students) university in the country is located.
El Panecillo
This hill with an edible name (bread roll) is the low cost alternative to see Quito from above. You'll spot it easily, because it is crowned with the unmistakable and enormous image of the virgin of Quito nestled among stars and angels.
The best time to visit this overlook is very early, when the clouds have not yet appeared. One climbs by the stairs at the end of García Moreno Street. Once at the top, the price of admission is very inexpensive -around a dollar- and the views are spectacular.
The locals prefer this overlook, maybe because it's cheaper, less touristy or more local. The truth is the both have their charms, and everything has its right time. In the end, whatever you decide remember that Iberia Joven flies you to Quito at the best price, so you are able to save and enjoy more fun activities in your destination. Take this opportunity!
Photo | Diego Delso