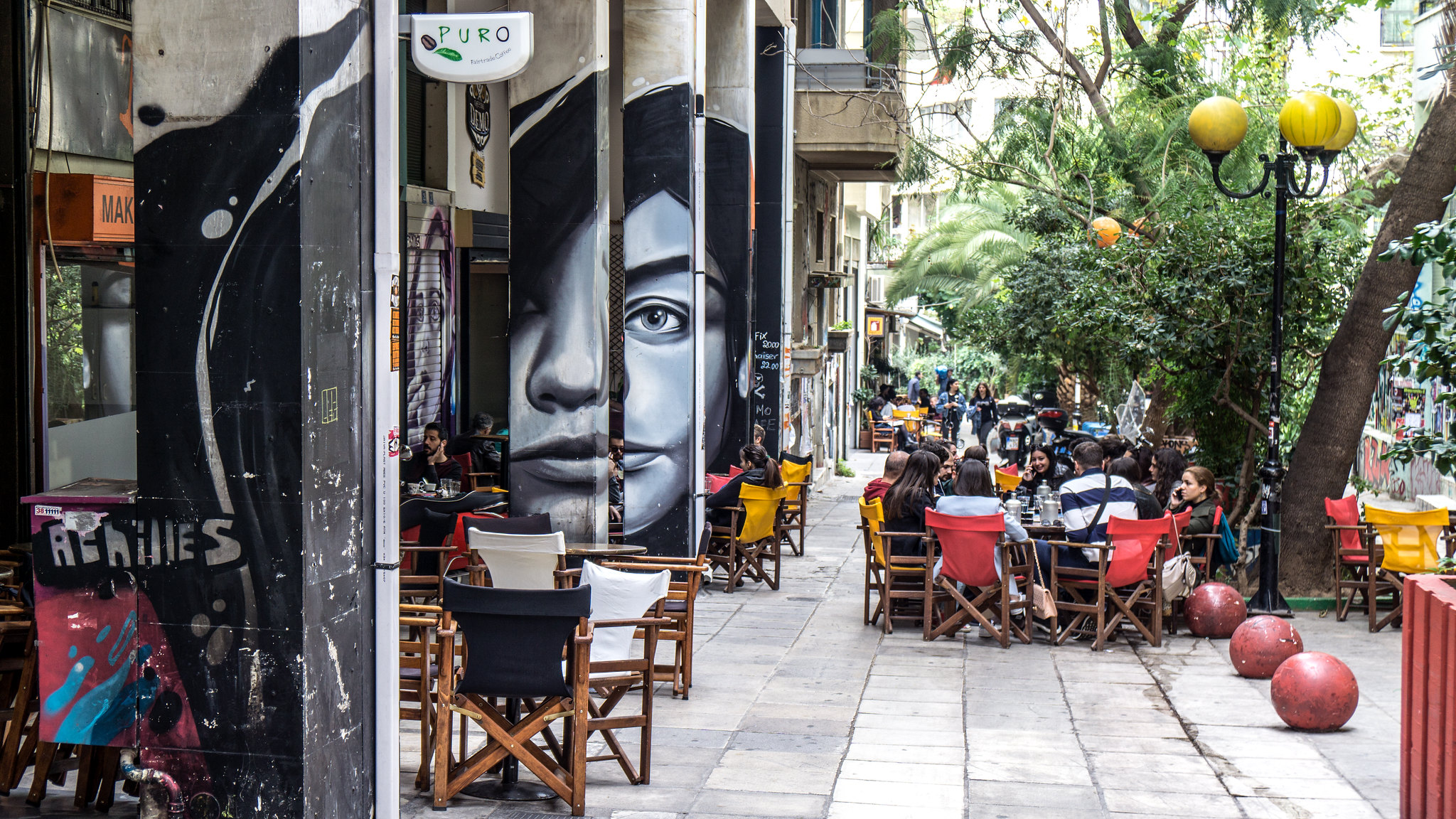 It's not a disco, a bar or a tourist attraction, but something much better: a street that crosses part of the center of Athens from top to bottom and in the afternoons becomes absolutely, positively lively. We're talking about Aiolou Street, one of those not-to-be-missed places you should visit on your next trip to the Greek capital.
There are many reasons to visit this amazingly beautiful country steeped in history. And of course, the Greek islands deserve a separate mention – Crete, Rhodes, Mykonos or Santorini – since, by themselves, they justify a trip to Athens. You can go on a cruise or stay a few days in those that you'd like to explore more thoroughly (not all are small). Once there you'll enjoy beaches with transparent azure waters, a rich, ancient culture, and all the tastes of the delicious Greek cuisine.
But there is so much more to enjoy, apart from the Greek islands! There are at least a couple of unique excursions from Athens. For example, there's one to get to know the Peloponnese, as well as a visit to wonderful Delphi, a historical site that you won't soon forget. If you opt for the first, you will have to go west to visit the ancient city of Mycenae, passing through the Corinth Canal (incredible for its depth and the turquoise waters seen 260 feet below). For the second –Delphos– you will have to head north, about two hours by car. But wait until you see the historical treasure to be found there: the famous old oracle, as well as all the surrounding buildings, which are several millennia old.
And once you have seen all this, a couple of days in Athens will be just the thing to put the perfect finishing touch to a unique journey. After taking a delicious swim on the rooftop of your hotel overlooking the Acropolis, the body will demand some action; the kind you'll find on Aiolou Street, a narrow, mostly pedestrian street that has everything for an afternoon of unparalleled fun.
We recommend you start where Aiolou Street begins, and walk down, enjoying a leisurely stroll. You decide where to stop: the food stalls, the ice cream parlors, or the restaurants and bars of all kinds. The street ends in the Old Agora Square, where you will find many terrace restaurants and bars. You will also be a few yards away from the two ancient agoras –the Greek and the Roman– and the famous Plaka neighborhood will be just a few steps away from the square. Anything we say about Athens can't really do it justice, so if you want to find out for yourself, start planning your trip to beautiful Greece right now!
Image | ReyPerezoso