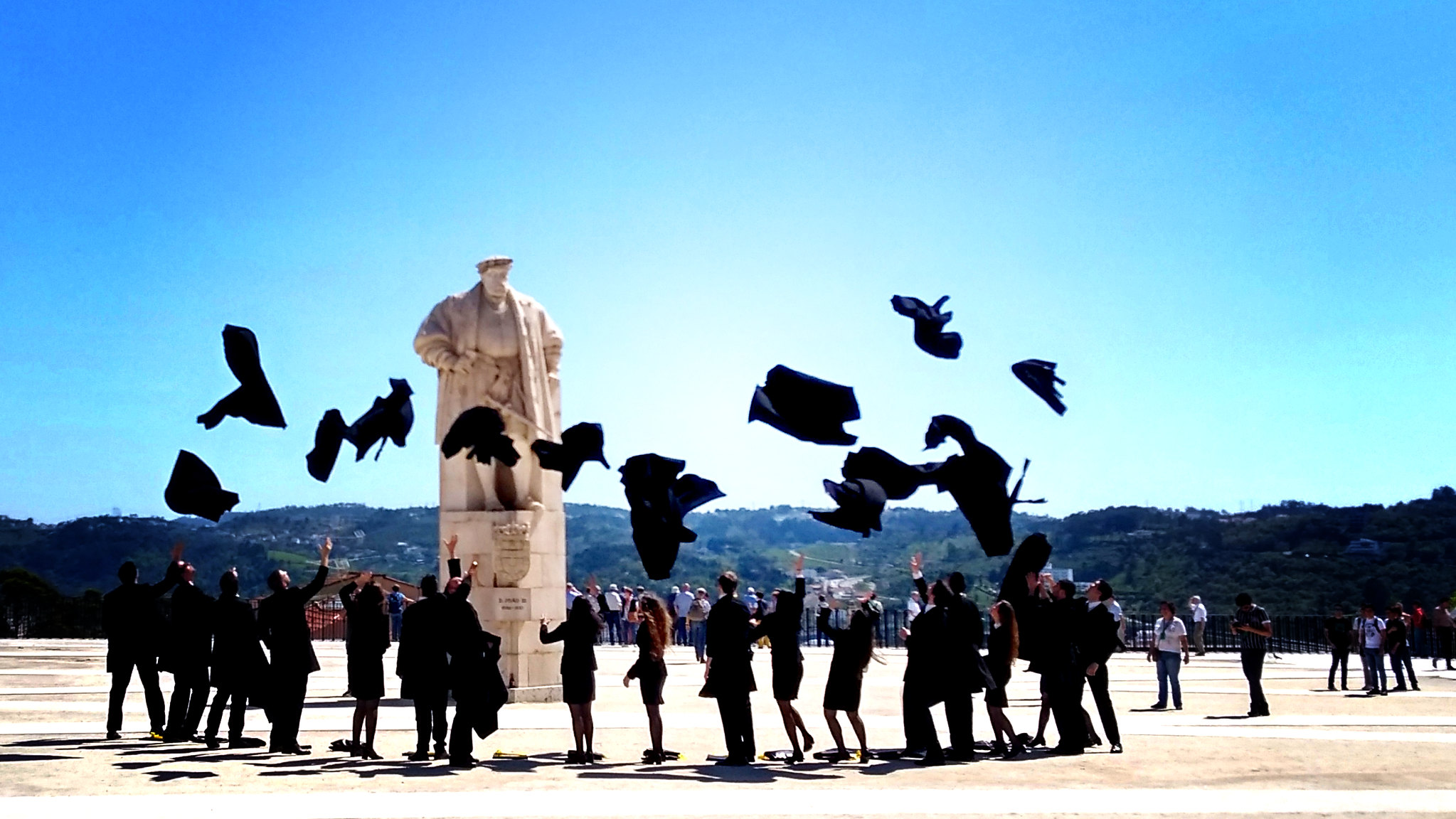 What would you think about a city which triples in population – mostly young people, in their late teens and early 20s – every year whilst uni classes are in session? Yeah, you'd think "par-TAY"!
Now, there are certainly plenty of interesting things to see and do in Portugal's fourth largest city, a couple of hours' drive from both Lisbon and Porto and with a history dating back to the ancient Romans and including a period as the kingdom's medieval capital. They include the picturesque old quarter; the 12th-century Romanesque cathedral; various museums; clubs featuring the local variant of distinctive Portuguese vocal form fado; and the university itself, a UNESCO World Heritage Site operating here since the 16th century.
But it's the students at the Universidade de Coimbra (including Erasmus students, for whom this is a favourite study choice) who really dictate much of the rhythm of life in this town at all hours of the day and night, especially on its streets and squares and in its bars and clubs.
What's more, they have their own distinctive traditions, such as living in colourful repúblicas, student districts with their own rules handed down through the generations. Another is wearing black wool capes – very Harry Potter.
And if your visit coincides with the beginning of classes in October, you can witness the Festa das Latas (Tin-Can Festival), welcoming first-year students, who parade through the streets amid cheering – and with cans tied to their ankles, ramping up the noise quotient even more. Or at the end of the academic year, beginning the first weekend of May, the Queima das Fitas (Burning of the Ribbons, representing each of the uni's faculties) is one of Europe's biggest student blowouts, lasting eight days and including concerts, a parade, and of course lots and lots of partying.
So if a historic attractive city with a rollicking student life appeals to you, use your Iberia Joven discount to book a flight to Lisbon and head up to Coimbra to join the party!
Photo: JJMelero