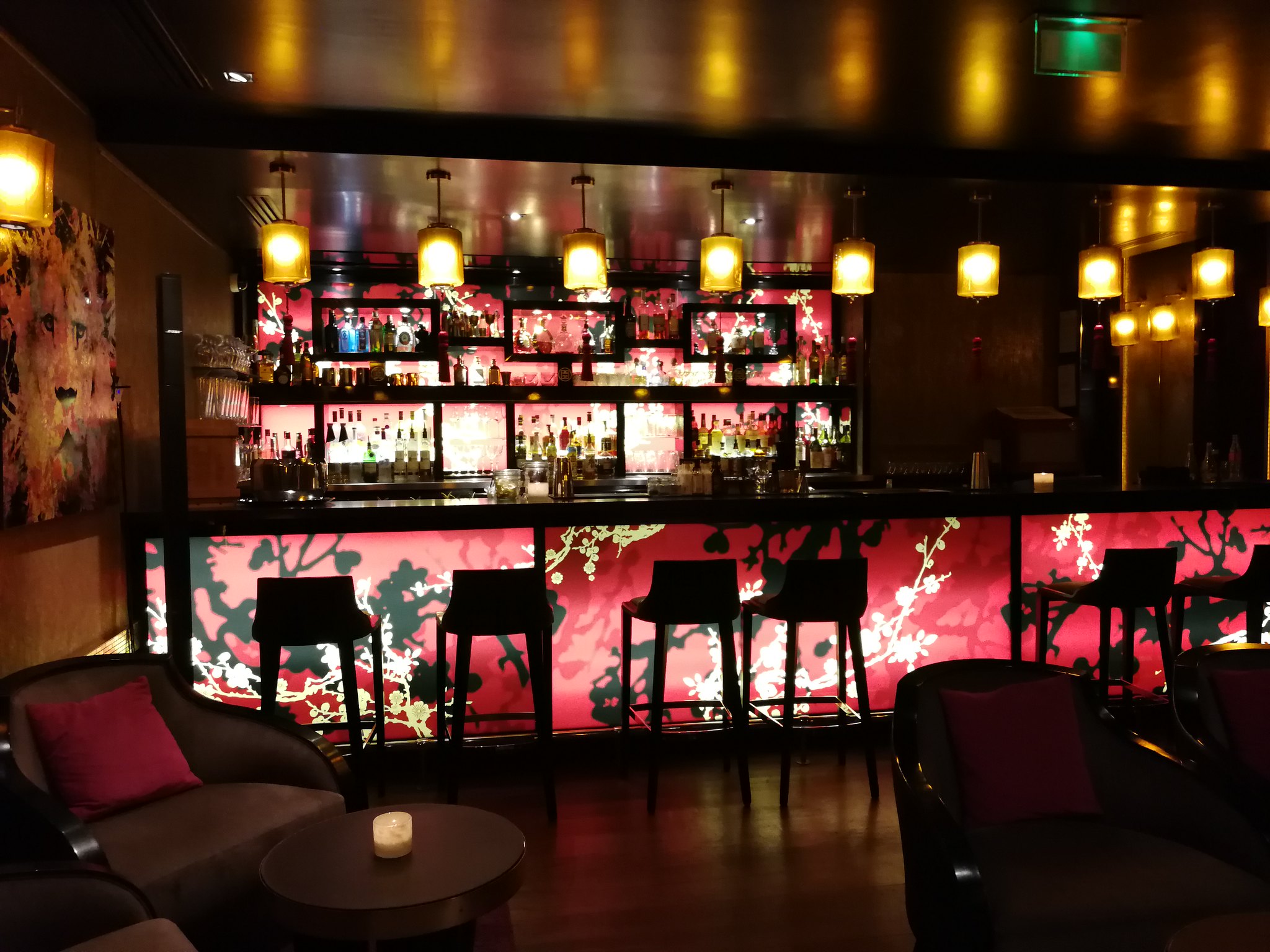 How about an evening cocktailing in a secret bar you had to enter through the back door of a commercial laundry? Or listening to pop music in a spot you get to by walking through a tiny, low-key Mexican taco joint?
Well, one of the hottest nightlife trends in the City of Light actually harks back a century to the speakeasies of the 1920s, when drinking dens had to go on the down low thanks to Prohibition, a Constitutional amendment that banned booze for 11 long, dry years (the term "speakeasy" referring to keeping mum about these places when speaking in public, or when gaining admission to the premises).
As we implied above, these nightspots can be a bit out of the way, and/or stashed away in unexpected places, but by now you can look many of them up online. But here are a trio of examples to get you started:
Candelaria
Located in the Marais, the city's atmospheric medieval quarter, this was the pioneer of the Paris speakeasies back in 2011, and though there's a window onto the street with the name, you can't figure out how to get in until you realise that it's through the above-mentioned taco joint – head to the broom closet in the back! Shabby chic décor, expert bartenders and tasty cocktails await. 52 rue de Saintonge.
Lavomatic
My boozy launderette! This one's a little farther afield, out near the Place de la République, and this time the joint out front is a coin laundry – one of the washing machines hides a secret door. Funky green furniture, Brillo ottomans, and even a couple of rope swings make for a cosy décor. This is likely the tastiest spin cycle you'll ever experience. 30 rue René Boulanger.
Moonshiner
Named after the reclusive clandestine booze-makers of the USA's Appalachian Mountains, Moonshiner hides in the back of the walk-in freezer of the Da Vita pizzeria several blocks north of the Place de la Bastille. Low lighting, mellow, retro jazz and vibe – even a separate smoking room, harking back to the times when a Gallois haze permeated Parisian watering holes. Here it does feel deliciously down-low. 5 rue Sedaine.
So the next time you're in Paris, head to one of these speakeasies, then knock three times and whisper low that you were sent by Iberia Joven!
Photo: Arnaud122