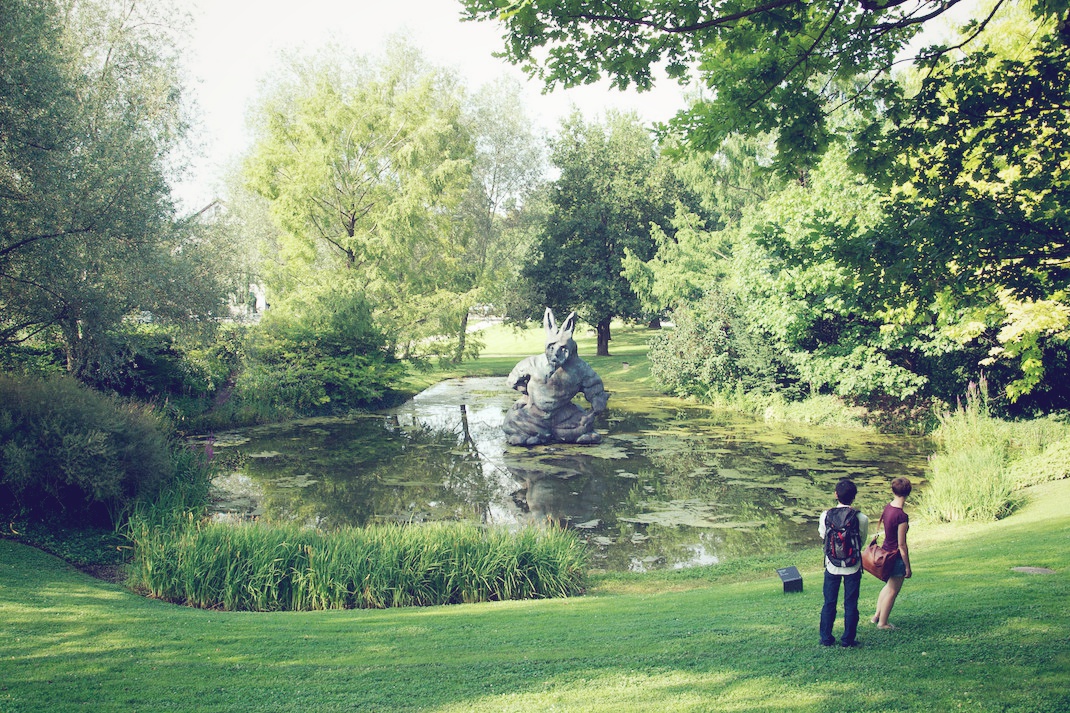 What is it about Basel? And what is so charming about its little marketplaces? Join us on a leisurely stroll to check out its bargains, its secondhand clothes and other interesting things you can do in the area.
Little Petersplatz Marketplace
Imagine a town square crowded with stalls, people looking for bargains among antique paintings stacked on the floor, hangers from which hang cool garments, and a young man crouching while looking in a box full of old vinyl records… All this, and much more, takes place every Saturday morning in Petersplatz, located in Basel's center. The square in question is close to the town hall and just a few steps from the university, whose botanical garden is well worth a visit. Saturdays it opens until 5 p.m., just so you know…
Everything is bought and sold at the Little Petersplatz Marketplace. It's a great place to mingle with the locals, as well as a very good bet for students who don't want to spend a lot or who wish to find a good selection of second-hand clothes. There are many treasures to be found in this outdoor flea market in Basel, Iberia's new destination.
Little Barfüsserplatz Marketplace
Just a 10 minute walk from Petersplatz is Basel's other little marketplace, where you can also find a great variety of antique, as well as special, objects. To establish two differences with the former, note that:
The Little Barfüsserplatz Marketplace takes place less frequently, since it only operates on the second and fourth Wednesday each month.
Its hours of operation are longer, since it opens from 7 a.m. to 7 p.m.
And after shopping, the Basel Public Art Collection: Kunstmuseum Basel is a mere 5 minute walk away. This modern museum is open Wednesdays from 10 a.m. to 6 p.m.,
so the visit can be perfectly combined with Barfüsserplatz. Now, and until January 21st, the center features an interesting Chagall exhibit. If you wish to visit, take note that students between 20 and 30 years of age enjoy a very attractive discount, since admission is only 10 euros, as opposed to 25 for the general admission. Take advantage of it!
Would you like to read more on Iberia's new destination? Click here.
Photo | Antonio Fassina