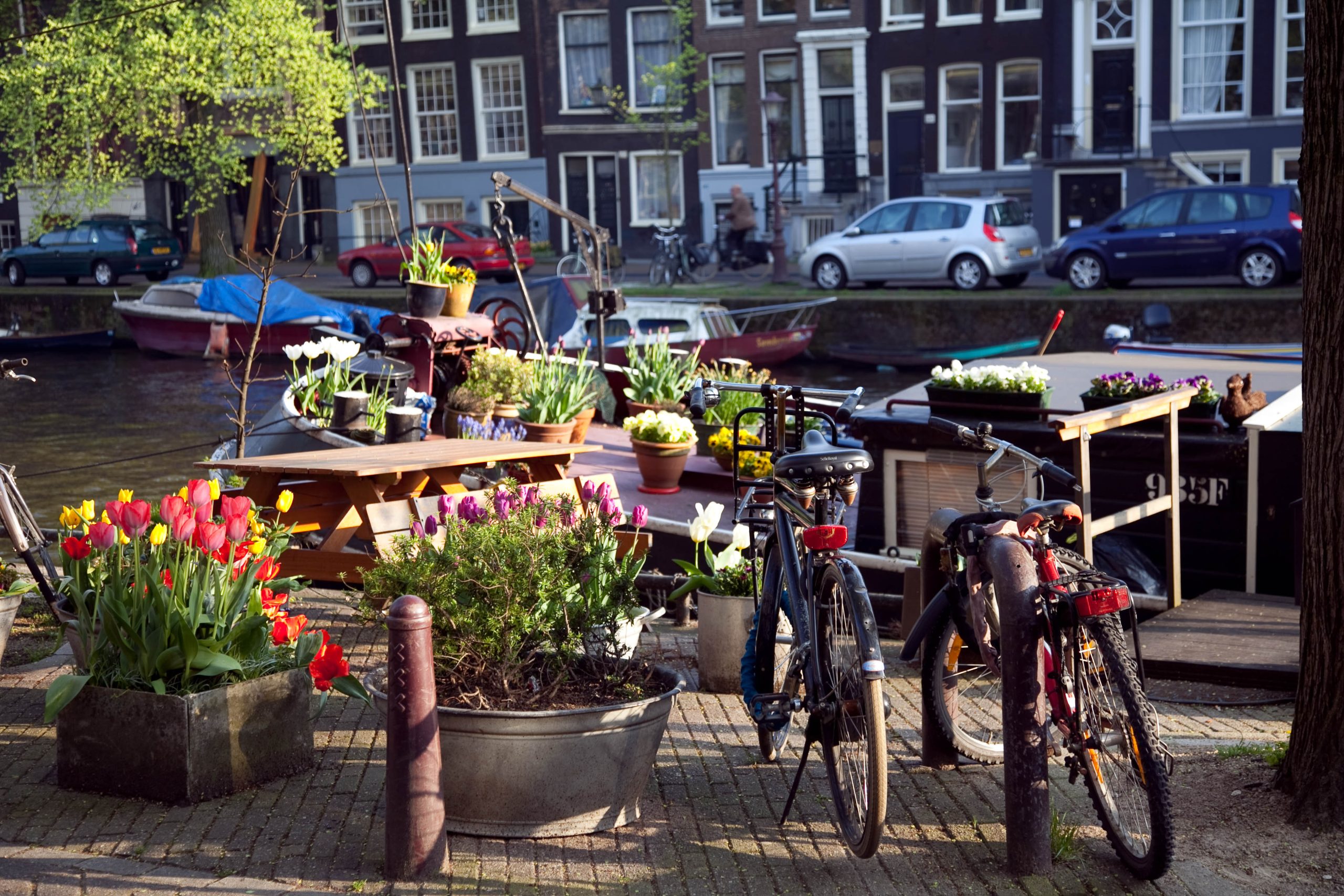 Not a lot needs to be said about everything that a city like Amsterdam has to offer in terms of cultural and architectural riches. After all, the capital of the Netherlands is full of great museums (Rijksmuseum, Van Gogh Museum), and the simple act of walking through its old town is like entering the medieval history of one of Europe's most amazing cities.
Amsterdam's historic center is easily accessible both by bike (you will find many places to rent them) and by tram, which give you unlimited travel for twenty-four hours for only seven and a half euros. On previous occasions we have told you how to experience the center of Amsterdam in a more original and immersive way, by navigating its channels by private boat. But you will never lack options to move around in this fascinating city.
And when night comes and Amsterdam calls you to the beating heart of its exciting nightlife, there is an attraction that can make all the difference between a fun getaway and a unique getaway: a visit to one of its picturesque Japanese karaokes, an experience that will add magic to your visit to the city of coffee-shops.
Classic Japanese karaoke works this way: there are a series of private rooms that can hold from four to more than twenty people. These offer you a private space where you and your friends can become kings of rock and roll… at least for a day. And when hunger strikes, you can request drinks and typical dishes from a screen, in addition to having your own beer on tap (a dream of so many, finally made reality!). As for the music, you will find many international hits at your disposal, so –at least this once– you won't have to sing in Japanese.
One of these karaoke bars is the Duke of Tokyo, located a few blocks from Amsterdam's famous red light district. And yes, it is advisable that you book your private room in advance, so you don't miss the unique opportunity to enjoy the most authentic Japanese karaoke experience.
Photo | Maks Karochkin