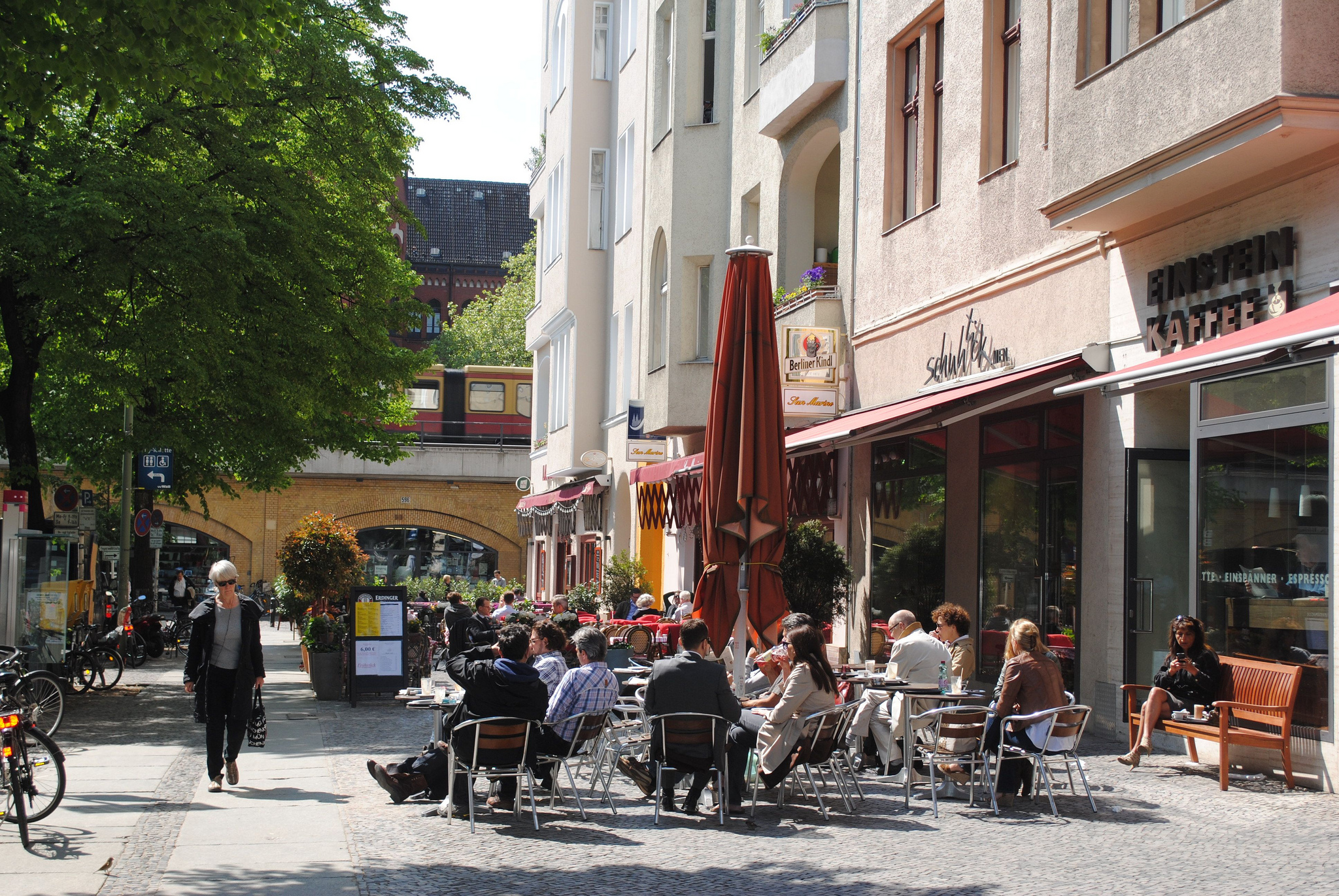 "All free men, wherever they may live, are citizens of Berlin, and therefore, as a free man, I take pride in the words, "Ich bin ein Berliner!"
Then-U.S. president John F. Kennedy spoke those immortal words in a still-rebuilding, Cold-War-besieged city in 1963, and 64 years later, the exciting, dynamic metropolis that is once again Germany's capital is a favourite of creatives, hipsters, students, and young people from all over Europe and the world. Berlin is for everyone!
One of the many exciting things about the city in recent years is its varied and tasty dining scene. The dynamic, prosperous Charlottenburg district is packed with options, especially in areas such as the square Savignyplatz. One of the best known eateries around here is the roomy 12 Apostel (Bleibtreustrasse 49), with great Italian fare, a wood-burning pizza oven, and a Baroque ambiance. On the more exotic side, check out Saigon Green (Kantstrasse 23), which will convince you with its good prices and generous portions.
Sweets are also well covered. Strolling on Kantstrasse between the square and the S-Bahn train station, you may notice a small tearoom whose window front window is impressively laden with rich pastries and enormous cakes. This is Der Kuchenladen (Kantstrasse 138) with pink, slightly kitschy decor, and a great variety and quality of cakes of all colours and flavours. There are just a handful of tables, so depending on the day and time, you may have to wait to be seated – but it will be worth it!
To walk off all these tasty treats, it's worth a 15-minute stroll over to one of Berlin's most famous avenues, Kurfürstendamm, full of international brands and also the site of the Gedächtniskirche, an early 1960s church which kept the 1890s spire damaged in World War II and now the site of a memorial to that period.
Photo | Oh-Berlin.com