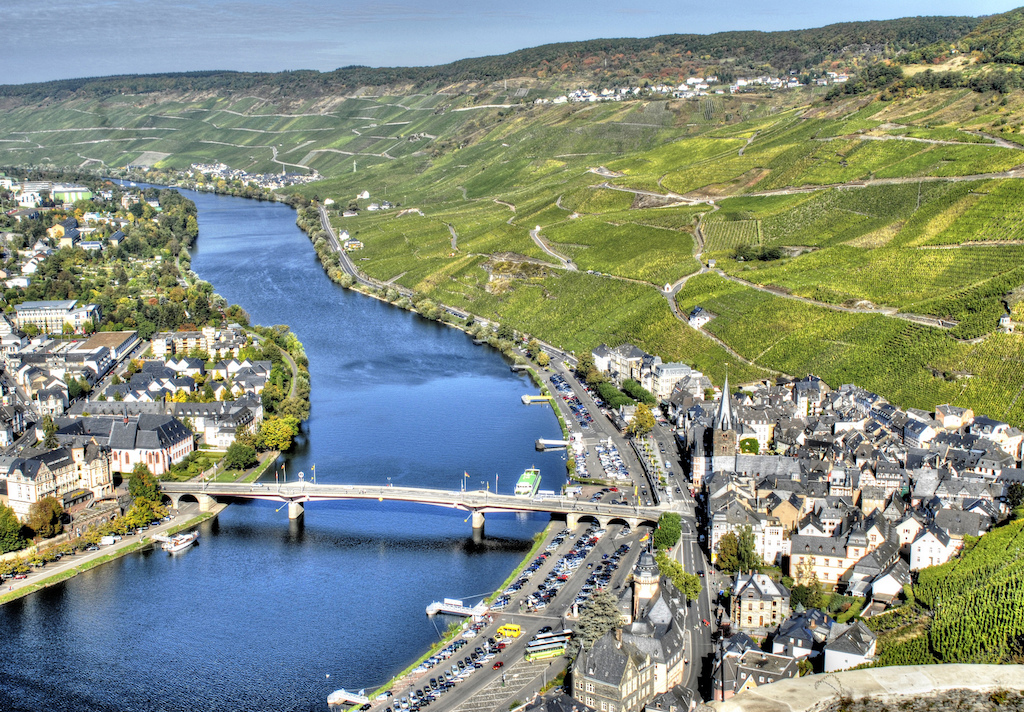 When looking to study in Germany, most foreign students tend to think of capital Berlin. But those who think outside the box will find that in fact the country is fully of interesting cities with exciting culture, nightlife, history, and university life. A good example is Iberia Joven destination Frankfurt am Main, which has also become a pretty popular Erasmus study destination.
Frankfurt is among other things home to one of Germany's great public universities, the Goethe-Universität, occupying the fascinating, historic, and enormous IG Farben building, built in 1930 as part of the famous Bauhaus movement.
If you're living here, there's certainly a lot to keep you busy in the city, but there are also many options for cool day trips and overnight excursions out of town.
One of the coolest and prettiest is Bernkastel-Kues (pop. 7,000), on the Moselle River a 2 1/2-hour drive or 3 1/2-hour train ride from Frankfurt. Known back in the day as Cusa, it takes its current name from the unification of two towns, connected by bridge across the Moselle.
The architecture here is charming indeed, and just getting lost along the town's narrow streets and lanes is a treat. You're likely to come across marvelous buildings like the Cusa Library, full of priceless ancient manuscripts, and the Spitzhäuschen (Pointed House), a narrow little gem dating back to the 15th century.
Other top things to do in Bernkastel-Kues include taking a river boat cruise and visiting the fascinating mediaeval market in the town's historic centre. You'll want to have at least one meal here, too, and sample two local specialities, pig's knuckles and apple strudel.
So yes, this small, vibrant wine town on the Moselle, also full of young people, is well worth the drive or train ride from Frankfurt, for a delightful break from the big city. So grab some of your mates and go!
Photo: Porlybert49