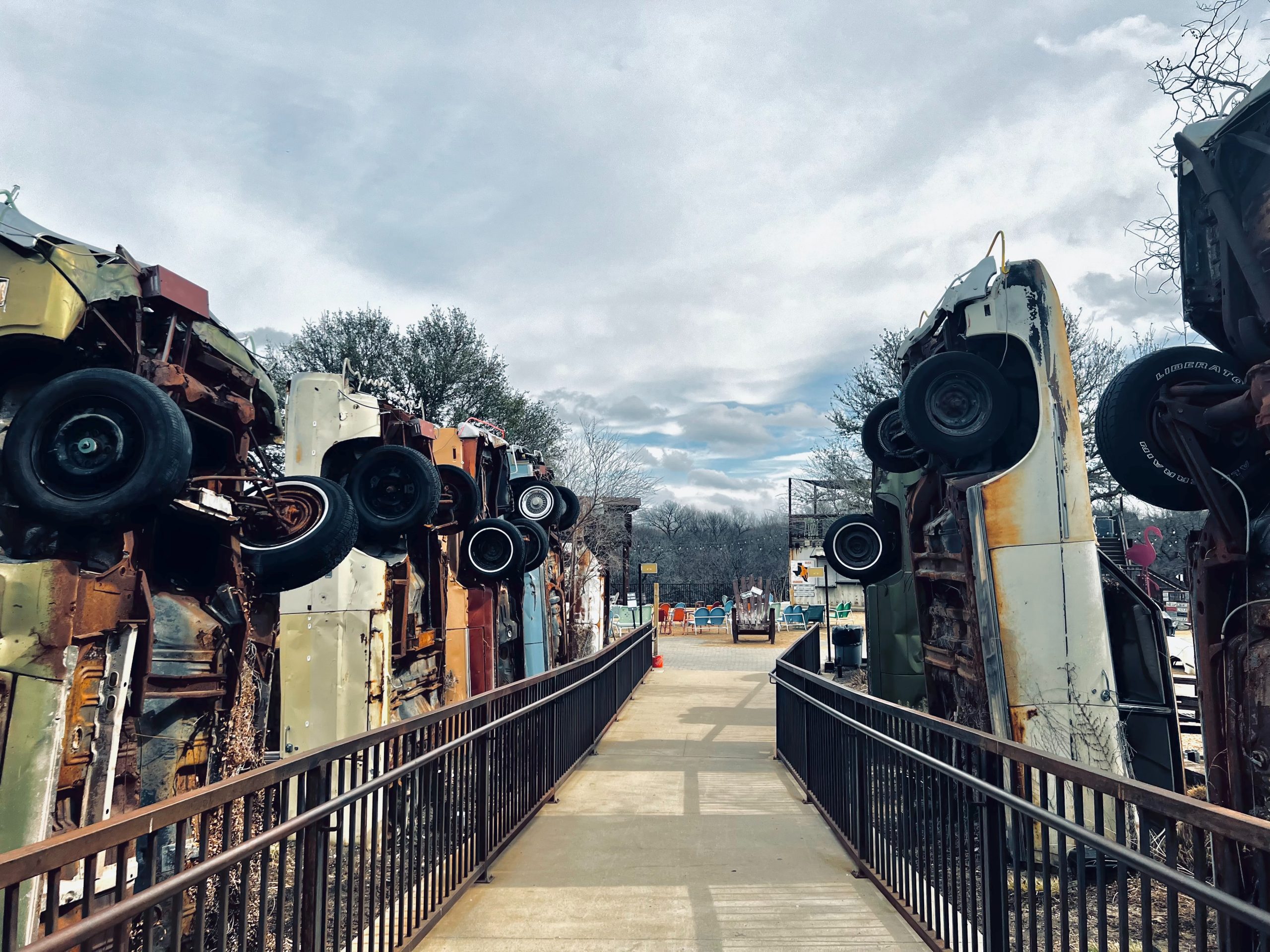 From trying authentic Texas-style barbecue, to watching a legendary Dallas Cowboys game, or learning a little more about one of the most shocking events in North American history by visiting the J.F. Kennedy Memorial Plaza, the city of Dallas holds endless surprises for an epic journey into the heart of American life.
What you might not expect to find in Dallas is the explosion of art, colour, and expressiveness that oozes from all sides in the Bishop Arts District, the city's most independent, avant-garde, and ground-breaking neighbourhood that you won't want to miss.
The lively Bishop Arts District is in the North Oak Cliff area, located south of Trammwell Crow Park (where artistic and musical events are a constant occurrence). What will you find in the Bishop Arts District? Endless restaurants, coffee shops, vintage shops, and live music in the street, all in a neighbourhood full of colour and vitality.
A couple of hours is more than enough time to explore the most colourful aspects of the neighbourhood, have a coffee, a beer or enjoy authentic Texas barbecue at Lockhart BBQ, an experience worth going to the city of Dallas for. Or if you decide to visit the neighbourhood on a Sunday, there are plenty of options for brunch to recharge your batteries until dinner.
And if after checking out the Bishop Arts District you still want to keep on with the artistic theme in Dallas, another neighbourhood that you can't miss is Deep Ellum. It's another district also known for its great focus on the performing arts, music, and creativity. It's full of concert halls and theatres where you can take in all kinds of live shows and add an extra layer of excitement to your trip to Dallas.
So, if you want to see the most colourful side of Dallas, book your flights with Iberia and put the Bishop Art District at the top of your list!
Photo: Sydney Rae