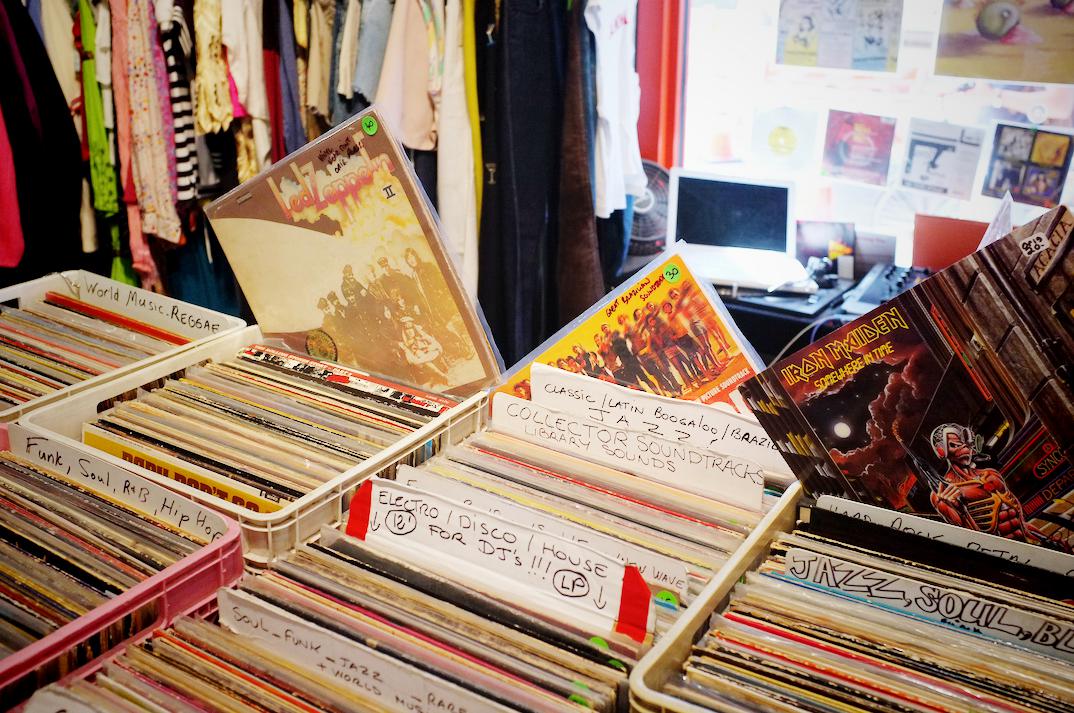 "We're lost in music", as disco divas Sister Sledge used to sing, back in the day – and that's what Germany's second largest city still sings out to young and old. The city that once nurtured the Beatles and many other music acts is still known for its live performance venues, large and small. But another side of Hamburg that will fascinate music lovers is its amazing variety of music shops. Because if we told you already about bargain shopping in Hamburg, now it's all about music.
Open daily except Sunday, Zardoz is perhaps the most legendary of these, located at Schulterblatt 36, a half-hour stroll from the University of Hamburg (or just 10 minutes via public transport).
That's just the beginning. On foot, just three minutes from Zardoze you'll find the Burnout Record Store (Beim Grünen Jäger 21), whose red walls are lined with cases of vinyl records and CDs from every imaginable genre, along with fanzines band T-shirts, and other paraphernalia. Apart from providing hours of browsing possibilities, the shop also is a great place to buy tickets for upcoming concerts.
And for those looking to learn more about German pop, rock, and other genres, a third must on the circuit is Hanseplatte (Neuer Kamp 32), which also showcases local Hamburg artists such as Tocotronic, Die Sterne, Fettes Brot, Deichkind, Dendemann, and Anna Depenbusch.
Along the way you'll no doubt want to make a pit stop for a drink or a bite. Both tasty and cheap in this area: Slim Jims (Bei der Schilleroper 1), a fun spot with great pizzas and pasta. Another cool, economical option is hin & veg (Schulterblatt 16), specialising in vegetarian/vegan fast food (the veggie burgers here rock).
Photo | Antonio Rubio