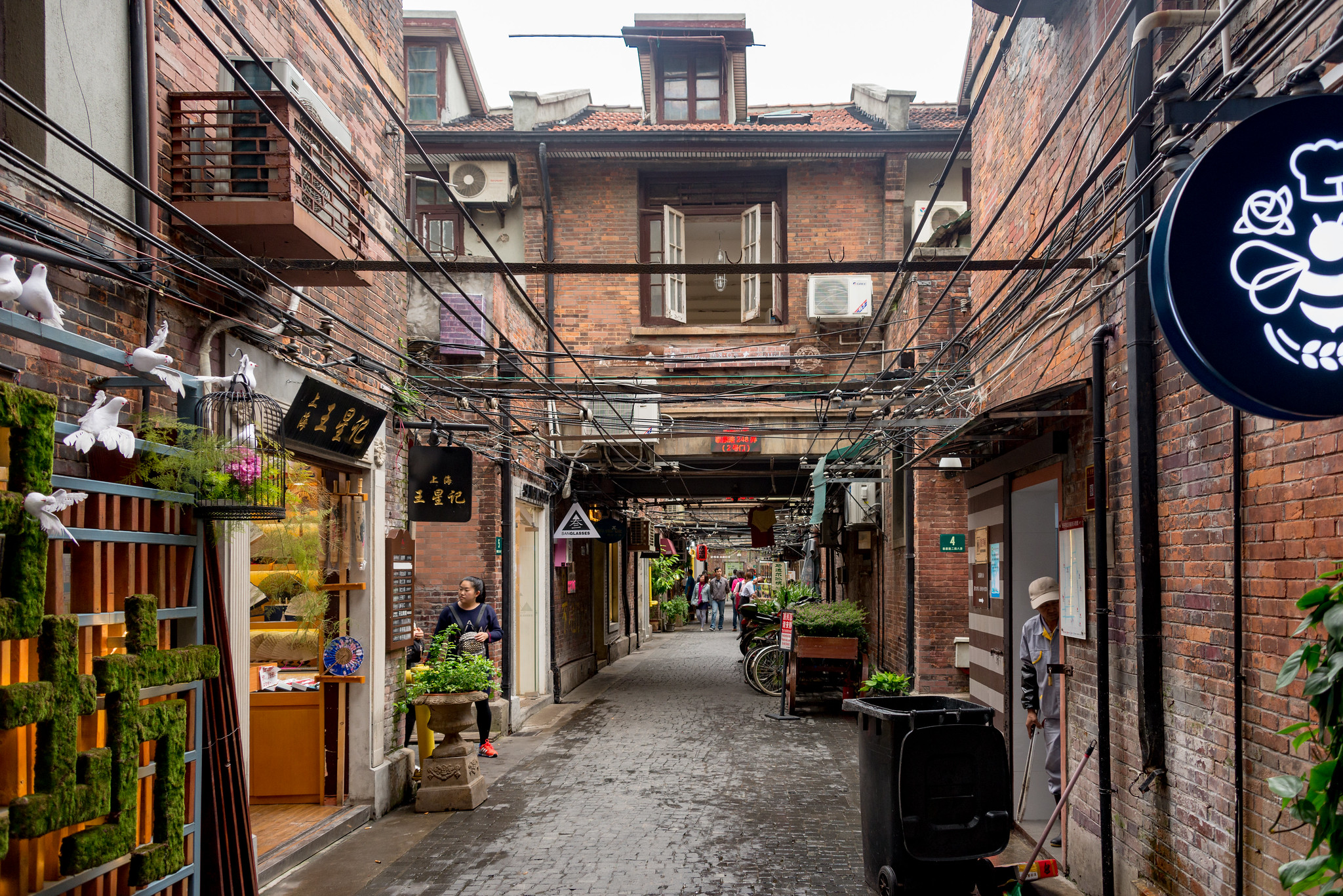 Although it may seem as improbable as finding coconut trees on the moon, in Shanghai you will find (to your surprise!) that one of the city's most iconic neighborhoods has the appearance of a typical city like those found anywhere in France. In fact, if you make an effort and try to imagine a European city like Paris covered with signs in Chinese, you can get an idea of ??how striking this place is, when you consider it is located right in the heart of China. We are talking, of course, about the Tianzifang neighborhood.
Why is it that you can suddenly find a French quarter full of crafts shops, restaurants, art galleries and coffee shops as you walk through Shanghai? Here's why: this unique neighborhood in the middle of the city is due to the so-called French Concession, present in the city since 1849 when the Chinese had to cede a part of the city to France. Logically, the French settlers made this part of Shanghai look like home, which made it more to their liking.
The most unique aspect of the Tianzifang neighborhood (which for many years now has been converted into a quiet residential area) is tucked away in its labyrinthine narrow lanes. You will find it especially striking to go from a tremendously cosmopolitan city (full of lights, neon signs and tall skyscrapers) to a picture-perfect European neighborhood where you can do some relaxed shopping, enjoy a coffee or just take a stroll through some of its impressive gardens.
Currently, the Tianzifang neighborhood has become the go-to place for those seeking to visit Shanghai's most typical spots, as well as for many in the media who are actively promoting this remnant of the city's particular European past. What will you find in Shanghai's French Quarter? Visitors will find more than two hundred small shops and cafés, bookstores and crafts shops for all tastes, among many other interesting finds. It's a great way to spend a special day exploring in the heart of Shanghai.
The narrow streets and many attractions of Tianzifang neighborhood are waiting for you. Now you just need to decide when to plan your visit to this unique destination.
Photo | Xiquinhosilva