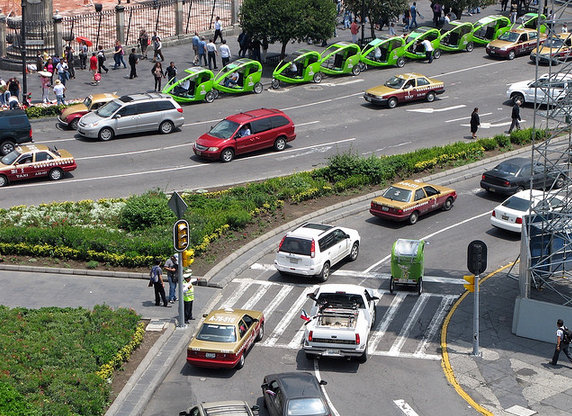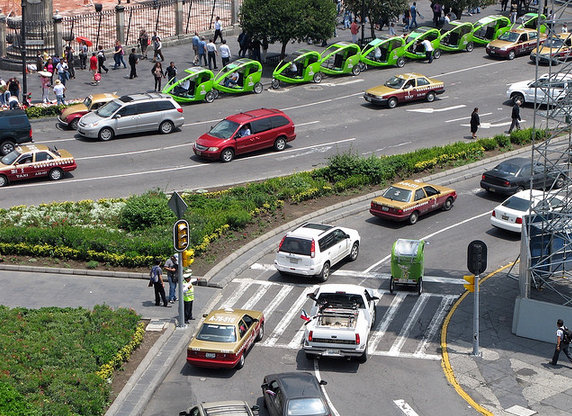 If you fly to the city of Mexico City you'll soon realize the chaos caused by the traffic, so the best solution is to hire a ciclotaxi to avoid the traffic jams.
These ciclotaxis are new vehicles that were introduced into the city during 2009 as part of the "Green Plan". They run in a similar way to the pedicab but with the difference that these ciclotaxis also include a battery motor. You'll be able to find them around the city centre in areas like 'Zócalo' and you can enjoy a touristic trip from another perspective for less than 35 pesos (about 2 euros).
The ciclotaxis offer a capacity of 3 seats and the price for each additional passenger is 20 pesos.
As this is a new project, drivers have taken basic classes on the history of the city's historic downtown, which has also turned them into real tour guides. It's best to negotiate the price of your route, even though the price of one hour to get to know all the city's attractions varies between 120 and 130 pesos.
Cheap, isn't it? As well as supporting the environment, you'll also be quickly going around the narrow streets of the centre of Mexico DF without missing any details.
Photo| Thomas Grill