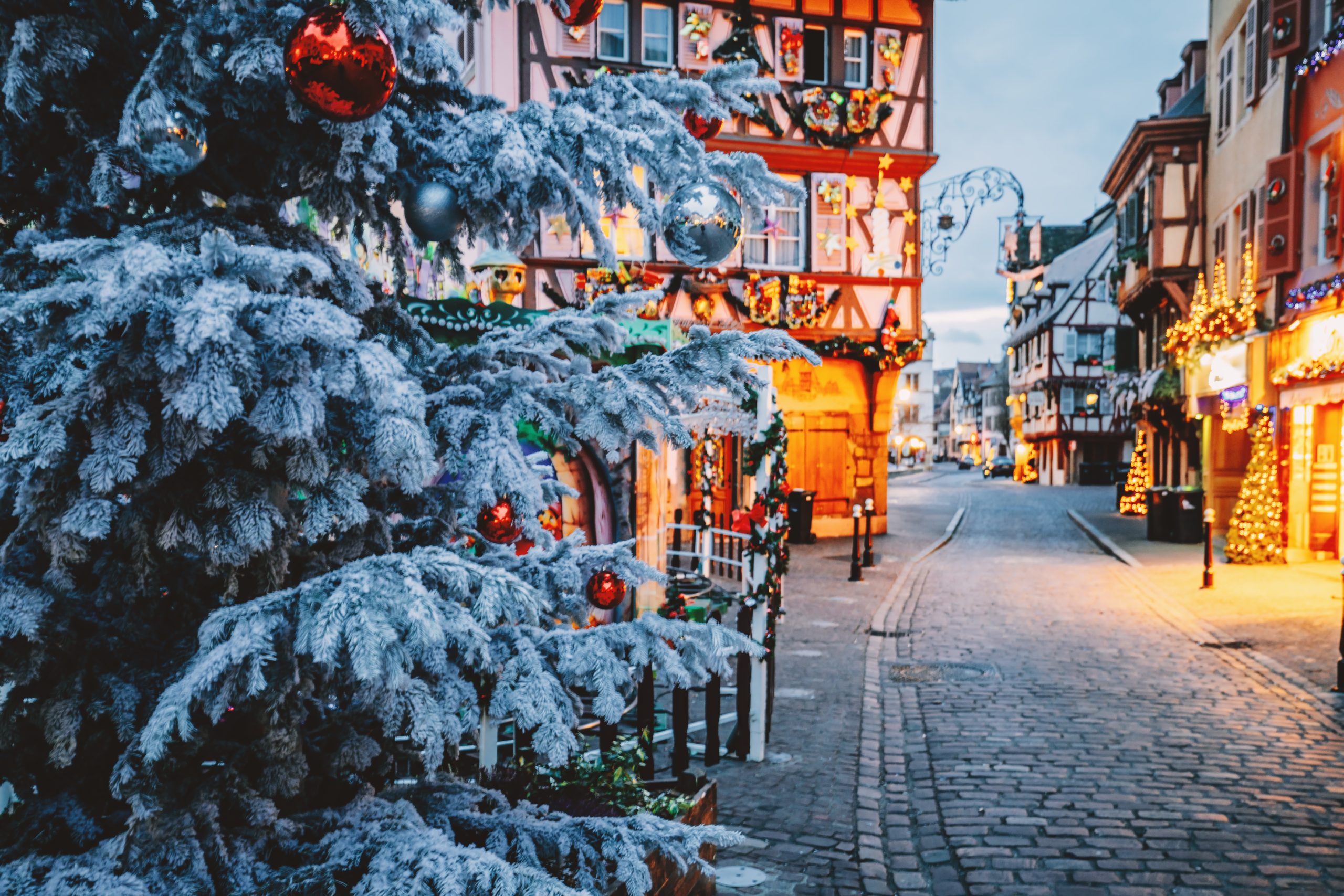 Europe's towns and cities famously light up and don holiday finery for Yuletide, but during the Christmas season in Colmar, in northeast France's Alsace region – already famous for its charming historic quarter, with its cobblestone streets, canals, and half-timbered houses – the displays reach another level entirely, going far beyond lightbulbs adorning the main streets to the façades of the small houses in its old town illuminated in all the colours of the rainbow. The results, as any perusal of Instagram will demonstrate, are utterly magical.
And let's not forget Colmar's half dozen festive Christmas markets, drawing from Alsace's Teutonic heritage to dispense holiday cheer with more than 180 stalls hawking holiday décor, gifts, food, and drink.
This in addition to the other attractions the city has to offer, such as the Gothic St. Martin's Church with its colourful tiled roof and 13th-century stained glass; the Pfister House with its wraparound wooden balcony and octagonal turret; and the Koïfhus, the town's former customs house. Museums include the Unterlinden Museum with its famous 16th-century Isenheim Altarpiece (which by the way is France's most visited museum outside Paris); a toy museum; and the Bartholdi Museum in the house where local artist Frederic-Auguste Bartholdi was born (he's best known for designing New York City's Statue of Liberty). And don't forget, Colmar is also the wine capital of Alsace, with plenty of cosy Weinstuben (wine bars) as well as wineries and wine cellars which welcome visitors.
So to experience an especially magical Noël next year, use your Iberia Joven discount to book a flight to Paris (a five-hour drive or just over two by train) or Zurich (an hour and a half by road, an hour 45 minutes by rail). And make sure your mobile has plenty of space for all the gorgeous pictures you'll be capturing!