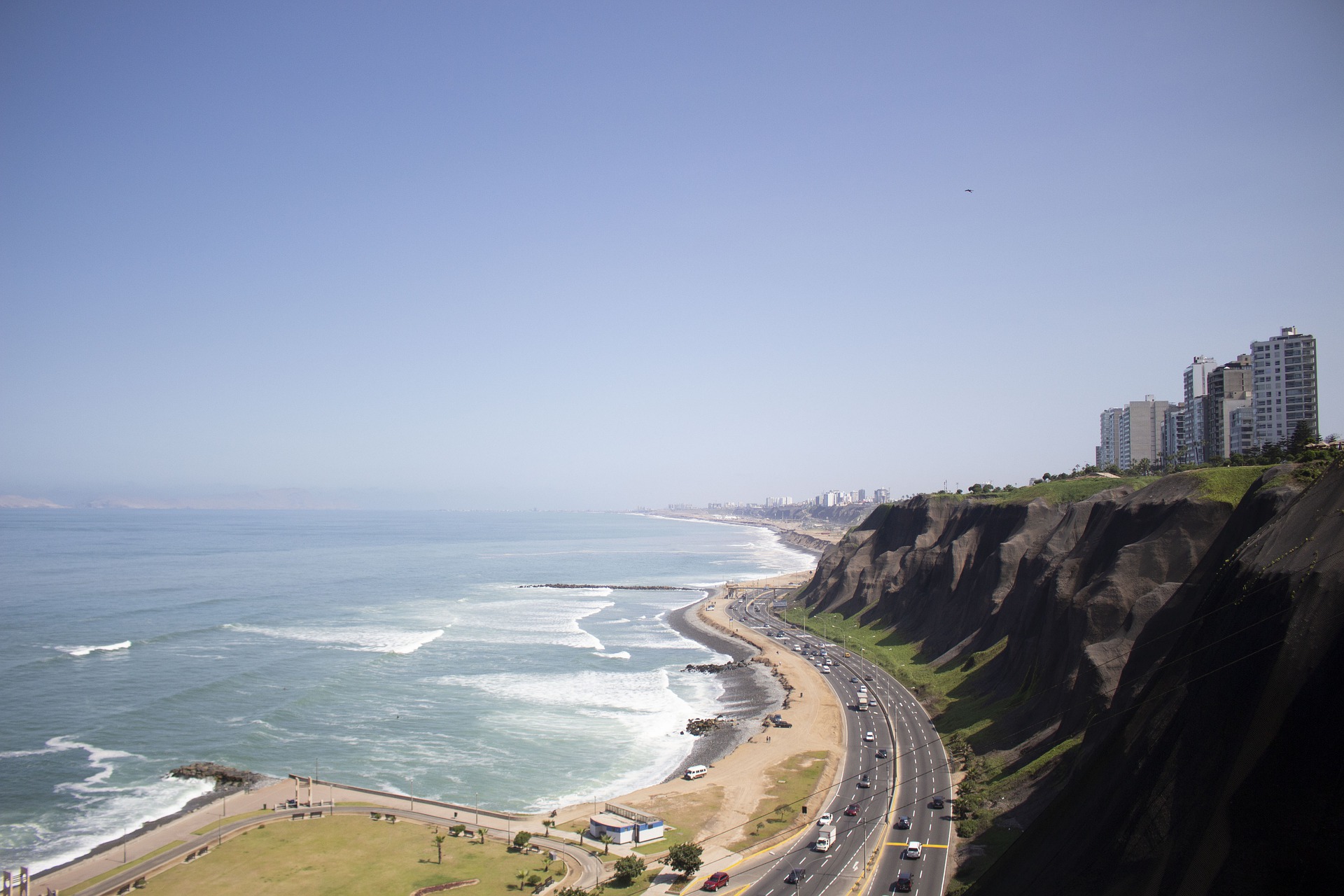 The city of Lima never disappoints for anyone wanting to enjoy a city full of life and to take in its multicultural essence. From wandering through quirky Chinatown to falling in love strolling through the famous Parque del Amor (Love Park), Lima has something for everyone.
Think about the great location of the city of Lima, right in the middle of the Pacific coast, with their well-known Costa Verde Beach Circuit (or simply Costa Verde). This is the main place to hang out on the sand and take a refreshing dip in the ocean to beat the heat.
The Costa Verde has about six kilometres of beaches and goes along the main coastal districts of the capital. Remember, of course, that the beaches are at a much lower level than the city, just below the huge cliffs that overhang the sea.
Among the most popular activities on the beaches of the Costa Verde is surfing, according to countless surfers who ride the waves every day. If you want to try out one of the most exciting water sports, you can rent a board and take a quick surfing lesson to test your reflexes.
Since there's not just one beach but many in a row, it's difficult to know which one to start with. The Agua Dulce beach is one of the best known in Lima and has a boardwalk where you can drink in the vastness of the ocean. Other spectacular beaches are La Herradura beach (very popular with experienced surfers), Barranquito beach or Los Yuyos beach, which is very busy all the time.
So now you know! Lima is a spectacular city, and there are also plenty beaches where you can live it up near the ocean. Let's go on your next adventure together! Take advantage of the best deals to Peru by booking your flights to Lima with Iberia.
Photo: Pxbha