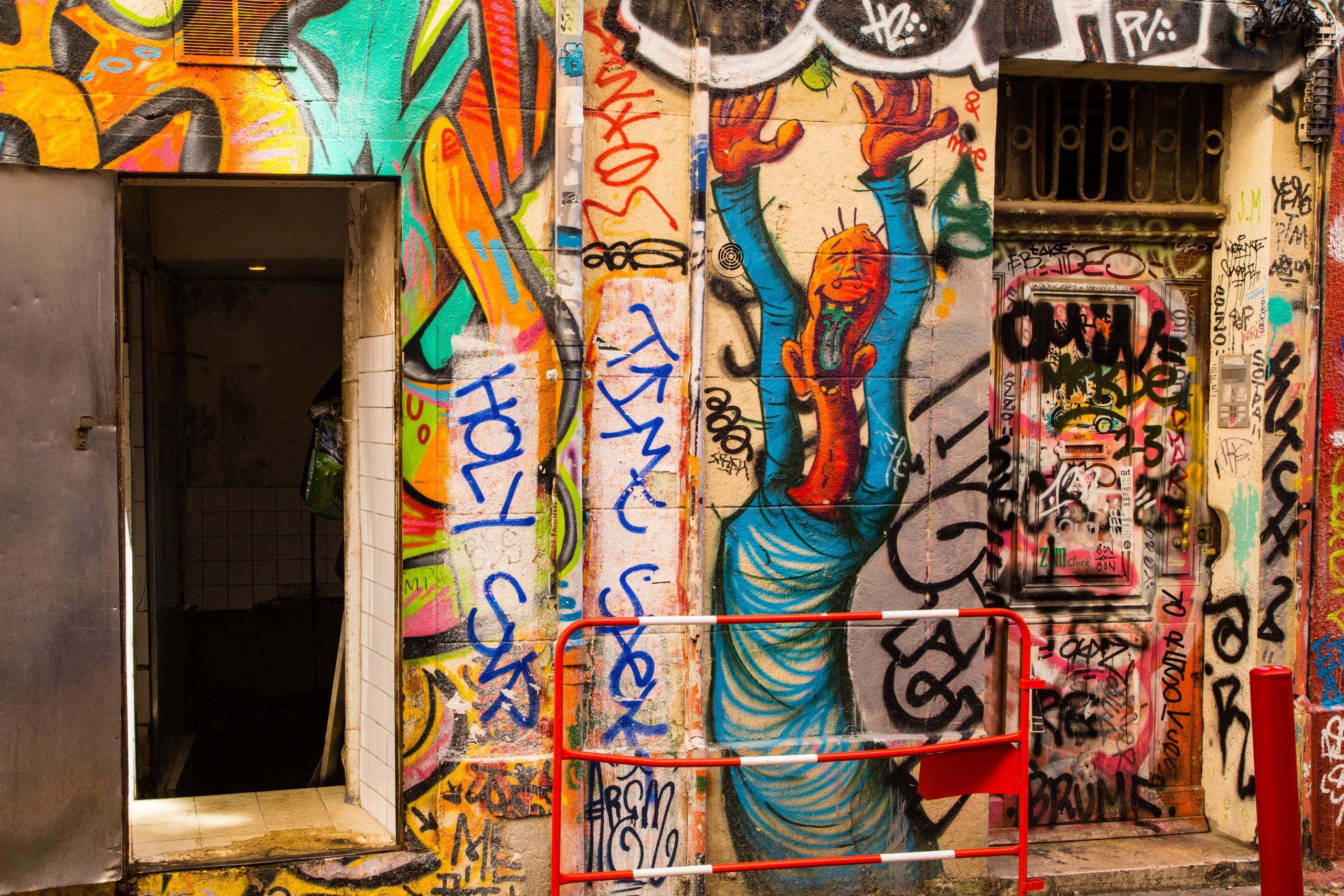 They say it's the neighborhood with the most urban art in all of France, and that there's hardly a single corner not covered by graffiti that blows you away. This is Cours Julien, and it's the modern part of the city of Marseille that you definitely do not want to miss… a place that will dazzle you with its colors from the very first moment.
Next to the neighborhood of Le Penier, this hipster district is the cultural epicenter of Marseille, with plenty of markets to get lost in, live music shows, and all this wrapped in a halo of creativity that permeates every square inch of the neighborhood.
The main square in Cours Julien is full of bars, terraces with their own unique style and restaurants scattered along its lively side streets. It has the attraction of being little known by outsiders, making it an incomparable local immersion experience.
Another of the attractions of Cours Julien is its famous markets, such as La Paine, where more than three hundred shops come together (it opens on Tuesdays, Thursdays and Saturdays). In addition, the neighborhood is full of artists' studios, second-hand clothing stores, bookstores and comic shops…making it the perfect place in Marseille to enjoy a coffee break and recharge your batteries before continuing to explore the city.
And at night? When evening falls and we head out, in the Cours Julien neighborhood you'll be hard pressed to find a quiet corner far from the madding crowd, with a multitude of bars for a most pleasant night out.
The street life and great atmosphere are the stars in this small but charming trendy neighborhood, along with the jaw-dropping works of art you'll see everywhere.
Now, with Iberia's direct flights to Marseille, the culture, creativity and design of Cours Joulien are more alive than ever!