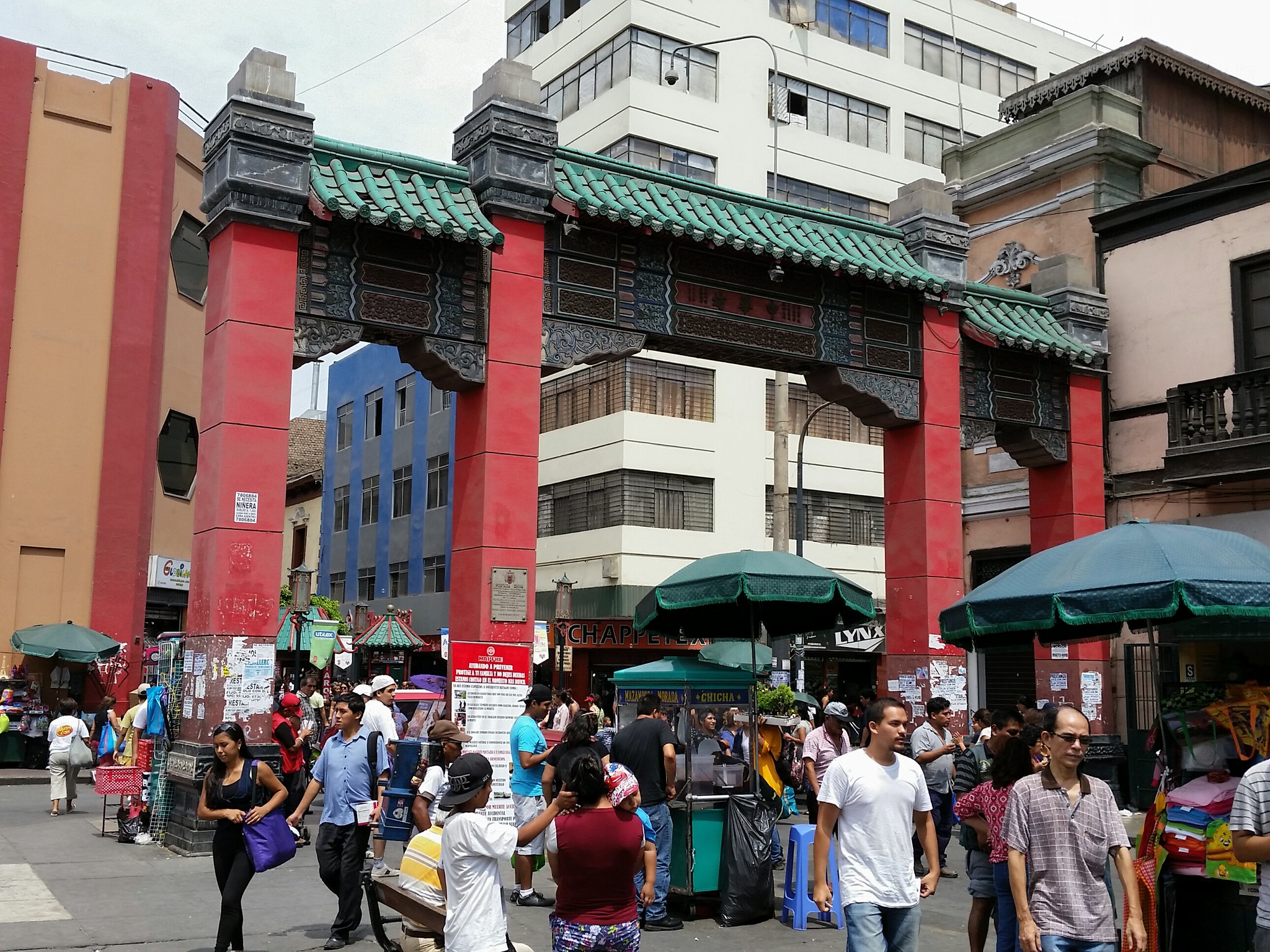 It's not surprising that Chinese culture has had such an immense influence in a city like Lima, especially since those early Chinese settlers arrived in the Peruvian capital in the mid-nineteenth century in order to secure a better future by working in the surrounding agricultural fields. It's also not surprising that in time, these first Chinese arrivals ended up settling in an area in the center of the city which is now known as Chinatown. A cultural enclave located southeast of Lima's historic center, this paradise for lovers of authentic Chinese culture and tradition is not too different from New York's famous Chinatown.
The epicenter of Lima's Chinatown is Calle Capón, which you will easily recognize by the striking portal located at its entrance. Impressive in its distinctive red and green colors, it has inscriptions in Chinese where you can read (with the help of your online translator) adages like "Under the blue sky, we are all the same." Immersed at all times in the intense aroma of incense, the ceremonies to cleanse the aura that are customary in that neighborhood (and for which tourists and non-tourists pay good Peruvian soles) will draw your interest.
In addition, if you want to balance the energies in your home when you return from your trip to Peru, in the area around Calle Capón you will find many stores specializing in Feng Shui (an ancient Chinese tradition that consists of arranging the furnishings of your living or work space to attract positive energy and well-being). This, plus thousands of porcelain kittens, and everything from colorful souvenirs to items at reduced prices, could be your downfall if you lose control over your wallet.
And, of course, if you're a real foodie, you can't pass up the famous chifa places that are so common in Lima's Chinatown. These restaurants offer a delicious fusion of Peruvian and Chinese cuisine. There is a variety of them in Capon Street, from the traditional to the most innovative. The typical dish par excellence is chaufa rice, a local take on fried rice prepared in a wok with vegetables, meat and scrambled eggs.
Visiting Lima's Chinatown is your opportunity to visit two countries in one. So what are you waiting for to book your flight to Lima? It's the perfect time to immerse in Chinese culture and enjoy this unique, historic part of Lima.
Photo| Mike