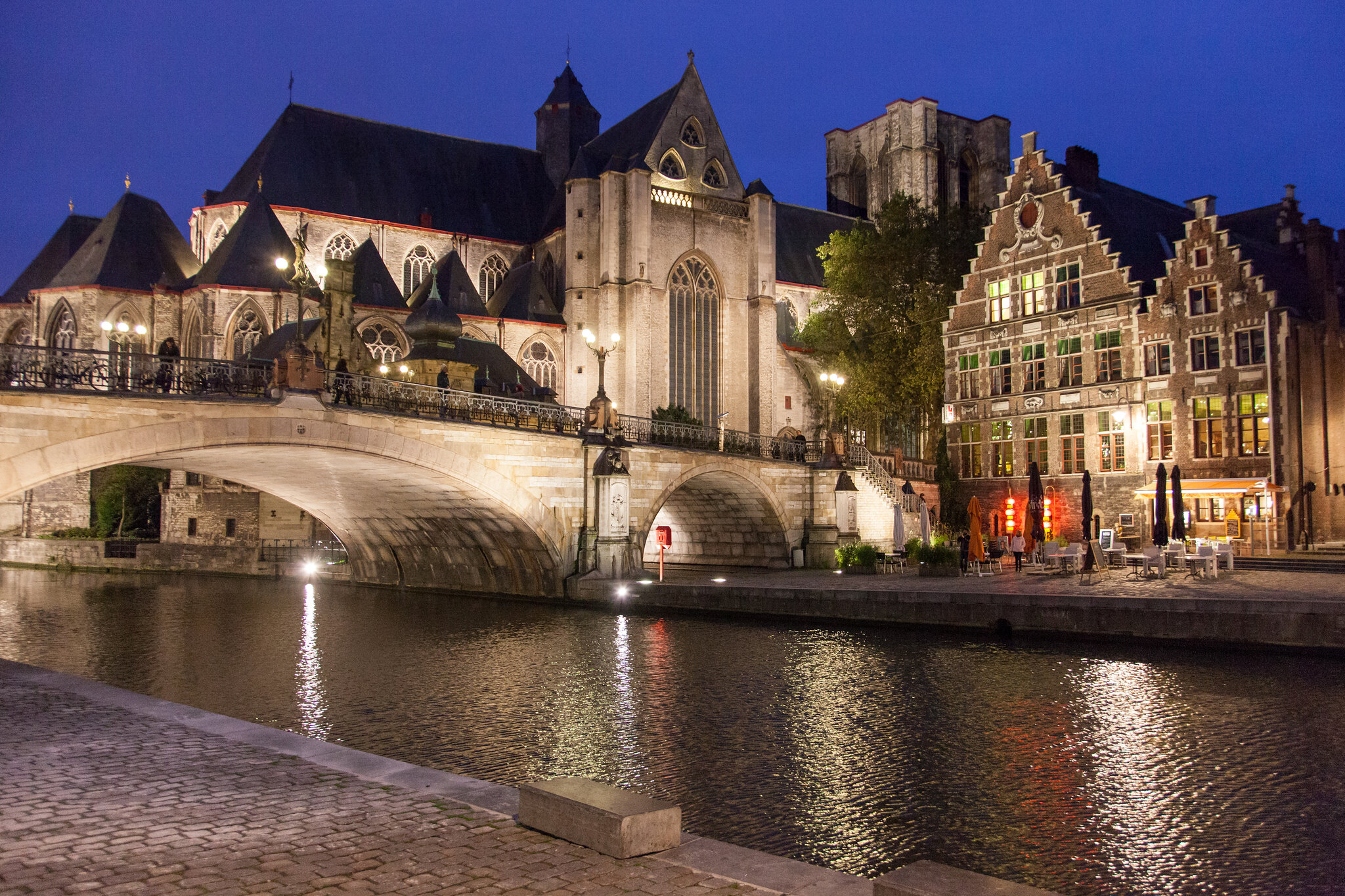 Out of all the places you can consider visiting from Brussels, Ghent, located approximately 37 miles away, is one of the closest… so today we bring you another good reason why you should visit this magical destination.
Ghent is a vibrant city with an unmistakable university vibe, which can be found in the number of breweries and restaurants that are full of life day and night. And in addition to offering all the charms of a medieval city that invites you to explore its narrow alleys, Ghent has many other attractions that make it worth a visit (among them, being a true paradise for choco-holics).
Of all the activities available to help you experience the true essence of Ghent, one of the most recommended is a visit to the Patershol neighborhood. This picturesque area, which was once the meeting place for the weavers' guild (which was made up of the vast majority of its inhabitants) is now one of the most elegant points in the city, and is full of shops, bars and all kinds of restaurants. Oh, and let's not forget the charming canals that help create the perfect postcard.
On the gastronomic level, this neighborhood is an international point of reference. Given the large number of restaurants along its streets, in Patershol you can find options for all tastes: international -Italian, Japanese or Thai cuisine, among many other specialties- and local, with Flemish food at the forefront. Think of any type of food, and you will surely find it represented in at least one of its restaurants.
After a good meal of traditional and modern dishes, the neighborhood lends itself to a quiet walk through its streets, strolling through its parks at leisure while admiring the striking architecture found in the area. Among the places you will not want to miss is Gravensteen Castle, wonderful for a "trip" to the Middle Ages. And, in the afternoon, a great option is a visit to a café to sample any of the many varieties of coffee, perhaps enjoyed with some traditional kroakemandels (fried peas). Then let the afternoon dictate the plan for the second gastronomic delight of the day.
So let's get to know one of the world's great gastronomic centers with a unique medieval style. Escape to Ghent from Brussels and get ready for everything the Patershol neighborhood has to offer.
Photo | Nicolas Vollmer