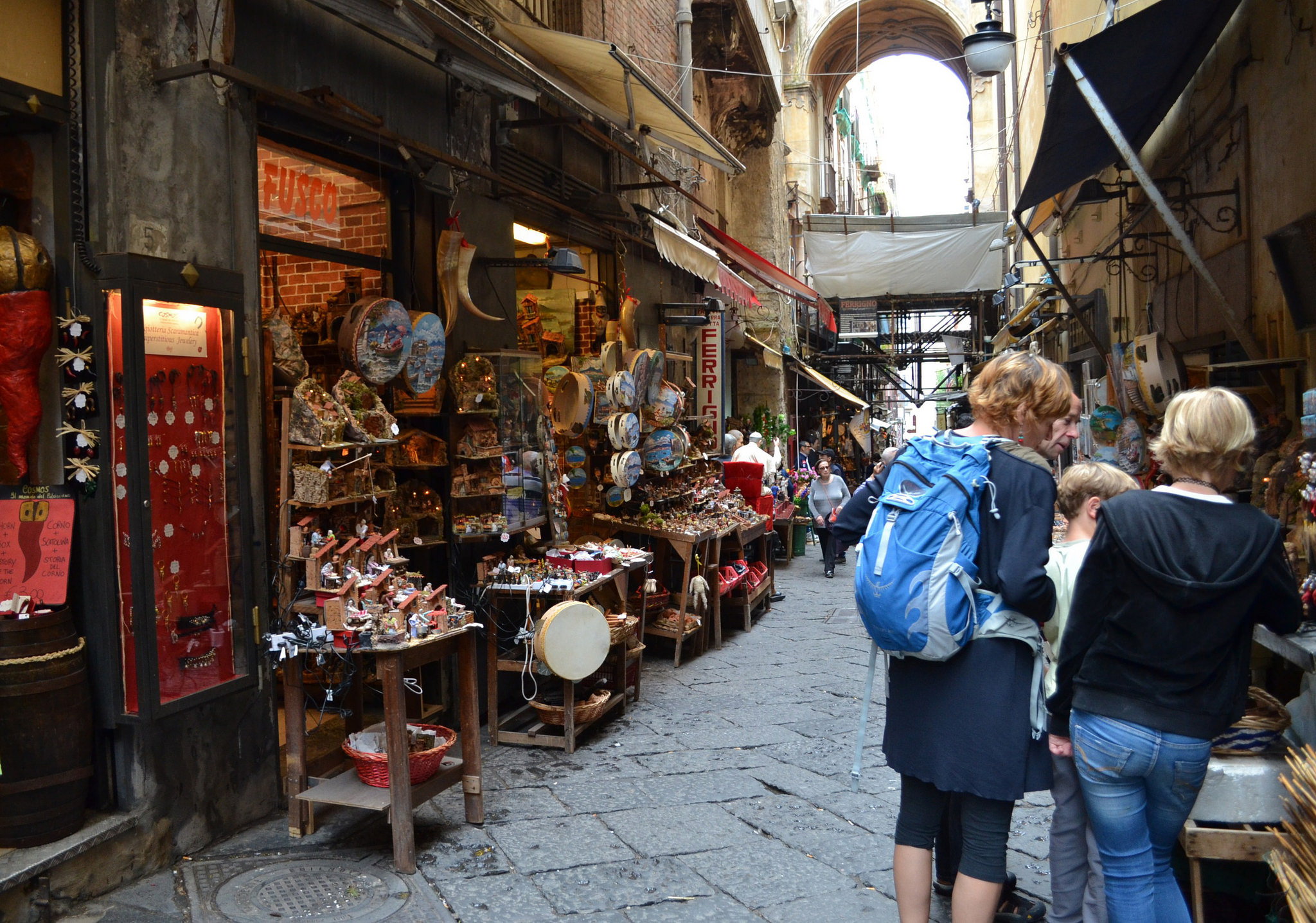 Apart from being one of the top dream destinations for any traveler, Italy is a surprising mix of ancient culture and religion combined with a Mediterranean enjoyment of the pleasures of life. And in destinations such as Naples, these three elements combine to make the city an unparalleled destination for a short escape or a fun weekend getaway.
Once in Naples, you will not want to miss the obligatory visit to the ancient ruins of Pompeii, next to the mythical Vesuvius. You also won't want to pass the opportunity to jump to the island of Capri and Anacapri, where you can ride up to Mount Solano on its famous cable car, while enjoying the breathtaking views of the coast. And if Christmas is close to your Neapolitan getaway, remember to visit San Gregorio Armeno street, where you will find the greatest concentration of craft workshops of nativity scenes from around the world.
As the Christmas season approaches, this narrow street full of craft workshops becomes a fantastic conglomeration of merchants displaying their products, which are authentic works of art: cribs made of rubber, windmills, streams and figures of all sizes painted in an artisanal style and dressed in tailored costumes. Each piece of art is so meticulously detailed, that you can buy perfectly crafted tiny loaves of bread for your Christmas nativity scene. In the purest style of the Valencian Fallas, these artisans also create figures of modern characters for those who want to add a roguish touch to their Christmas nativity scene. Among all the art, you will also find scales weighing mountains of moss and a busy, colorful market where it is easy to feel part of the colorful scenery. But Via San Gregorio Armeno reveals its secret treasures to those who dare to wander through its remote courtyards, where the most traditional craft shops are found. If you are ready to create a gorgeous Christmas display, this will be your chance to stock up on moss, colorful figurines or pine bark of the most authentic Neapolitan craftsmanship.
Photo | Giuseppe Guida