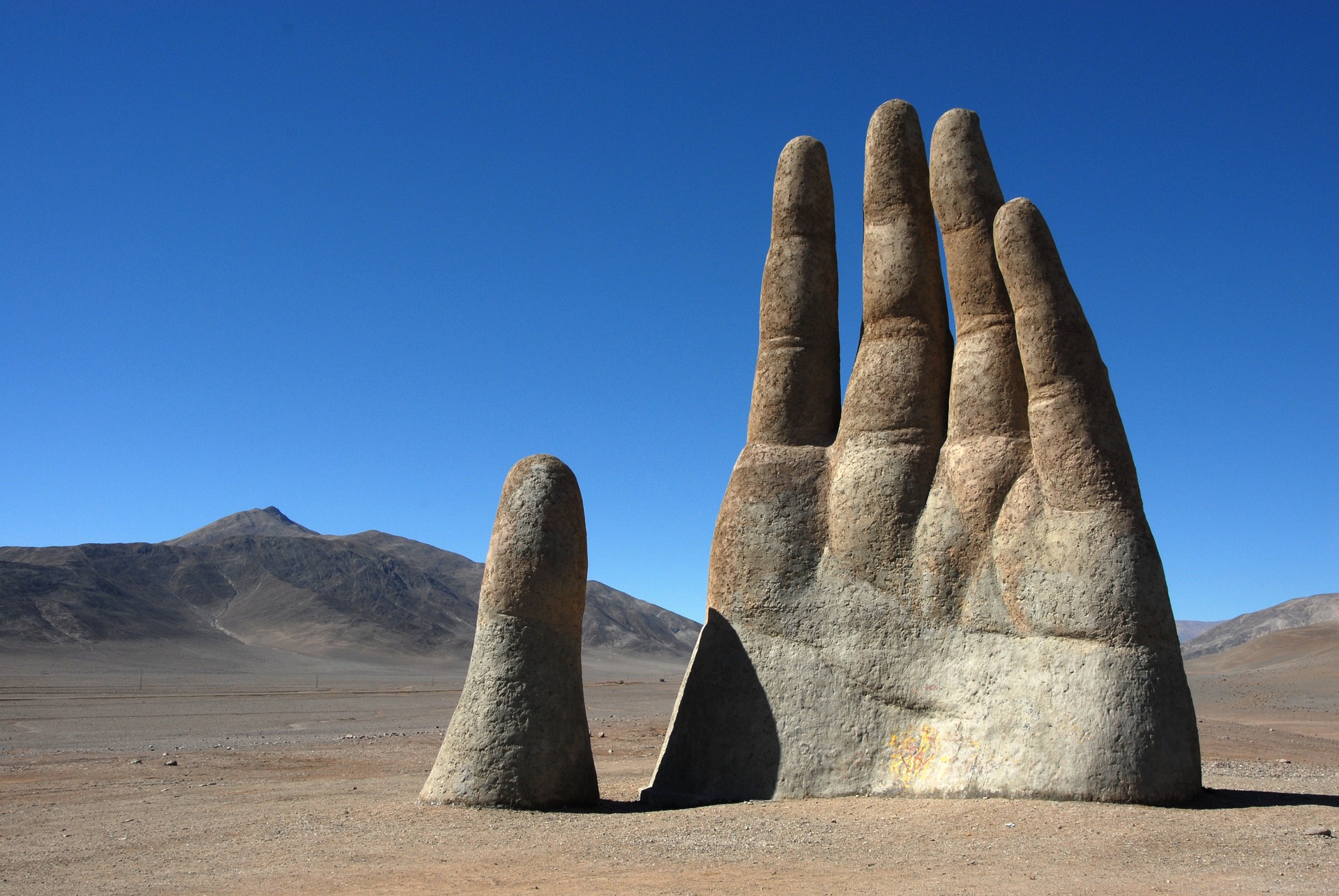 Up in this long, narrow country's north, this 1,600-kilometre-long (990-mile) strip of plateau along the Pacific Ocean is one of the world's most remote and implacable places, with a bleak, otherworldly beauty all its own. The Atacama is also the world's driest desert, with about 15 milliliters of rain per year, and possibly the oldest, yet a surpisingly large number – some 500 species – of flora thrive here, as well as some animals, including lamas, lizards, and especially birds such as flamingos in salt flats and on the coast (where even penguins also live).
The dramatic landscapes here range from the abovementioned salt flats (including the Salar de Atacama, the world's third largest) to dunes to geysers to brilliant turquoise lagoons to the mountains that bookend the desert. Notable among those lagoons are the Laguna de Tebenquiche and the Laguna Chaxa, both supporting colonies of hundreds of flamingos as well as other avians.
And because of its high altitude and almost nonexistent cloud cover, the Atacama is a superb place for stargazing, both by scientists at the four astronomical observatories here, and "dark skies" tourism.
There are several desert oasis towns to explore as well, the largest of which (and which you'll want to make your base if you visit) is San Pedro de Atacama. There's also Antofagasta, Arica, and Iquique, all bastions of traditional culture and Spanish colonial architecture.
So if you're looking for a really different kind of adventure on your next trip, fly into Santiago, then hop a connection to San Pedro (just over two hours flight time). We guarantee it'll be unforgettable!
Photo: Hbieser