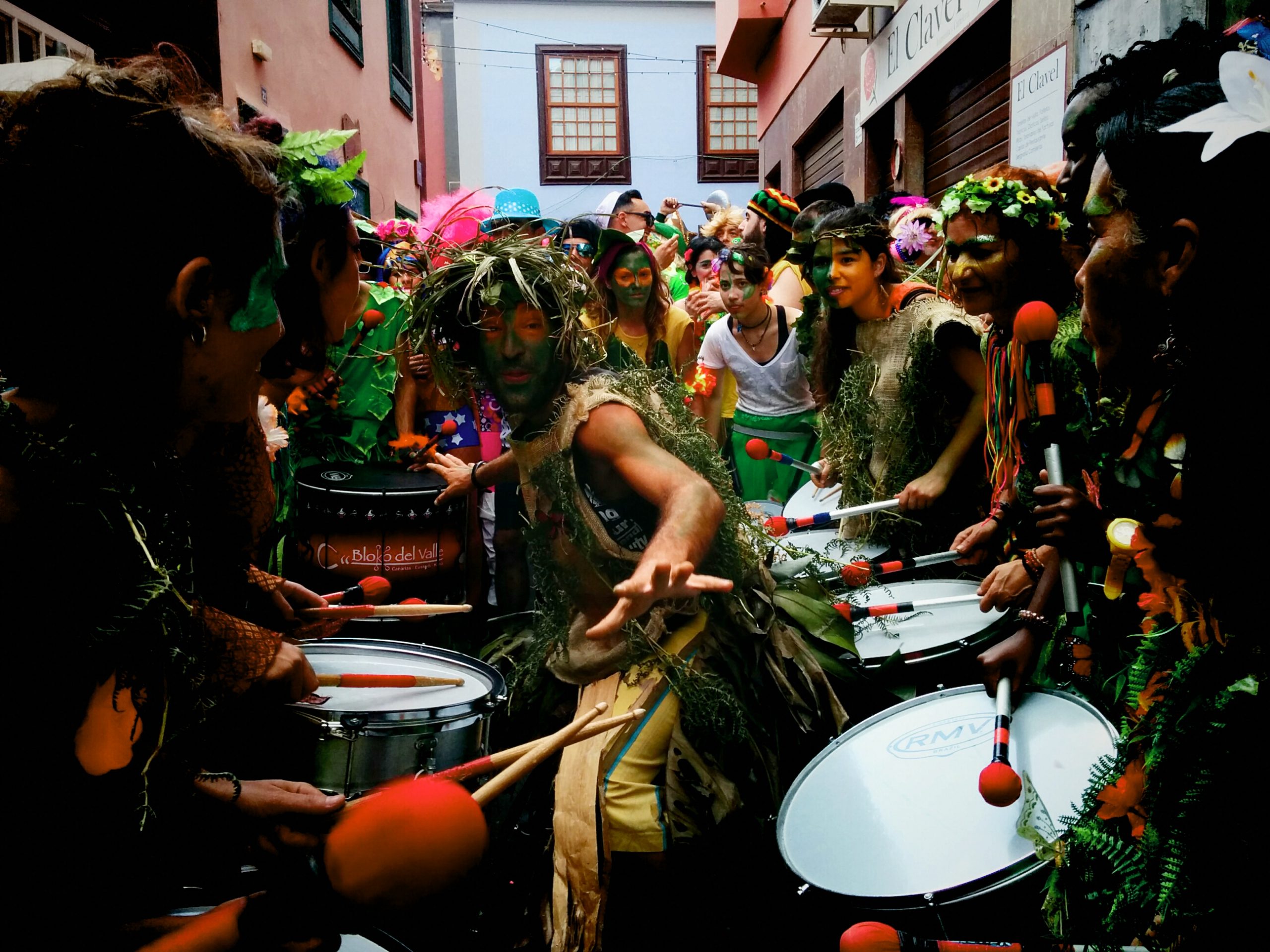 The Canary Islands are a paradise practically any month of the year. With good weather, spectacular beaches and a vibe you'll love, they're the perfect escape, especially during the month of February, when the fun never seems to end. That's because once again the famous Carnival arrives, and cities such as Santa Cruz de Tenerife become the perfect destination to let go and leave worries behind. It's time to enjoy the good vibes and the endless parties!
For those who are new to this Carnival, it's important to point out that it is not a specific party per se, but a month long series of events that in 2019 go from Friday, February 1st to Sunday March 10th. For more than five weeks, the capital holds all kinds of events: concerts, exhibitions, competitions and a long list of great attractions to experience for yourself (why wait to hear it from someone else?). And one of the events that you will not want to miss this year is the day Carnival, the sunny daytime version of a carnival that has traditionally been celebrated at night.
What will you find in the day Carnival? An endless succession of carnival troupes cheering the city with their festive good vibes, plus all kinds of people enjoying the fun without the need to stay up late (although a true party animal can go from daytime fun to nighttime revelry without missing a beat).
Two carnival days have already been planned for 2019 (March 3rd and 9th). Apart from taking with you the obligatory summer clothes, this time we'd like to suggest that you also fill your suitcase with wigs, mustaches, fake noses and all kinds of accessories to transform yourself into whoever you want, at least for a day. A prior visit with your friends to a discount store is more than advisable (although once in Santa Cruz de Tenerife you will find a multitude of stores to equip yourself properly for the carnival).
So, are you looking for a good dose of magic and fun for the cold winter months? The day Carnival in Tenerife is just around the corner, so don't hesitate to start planning your escape as soon as possible!
Photo | Jose Mesa