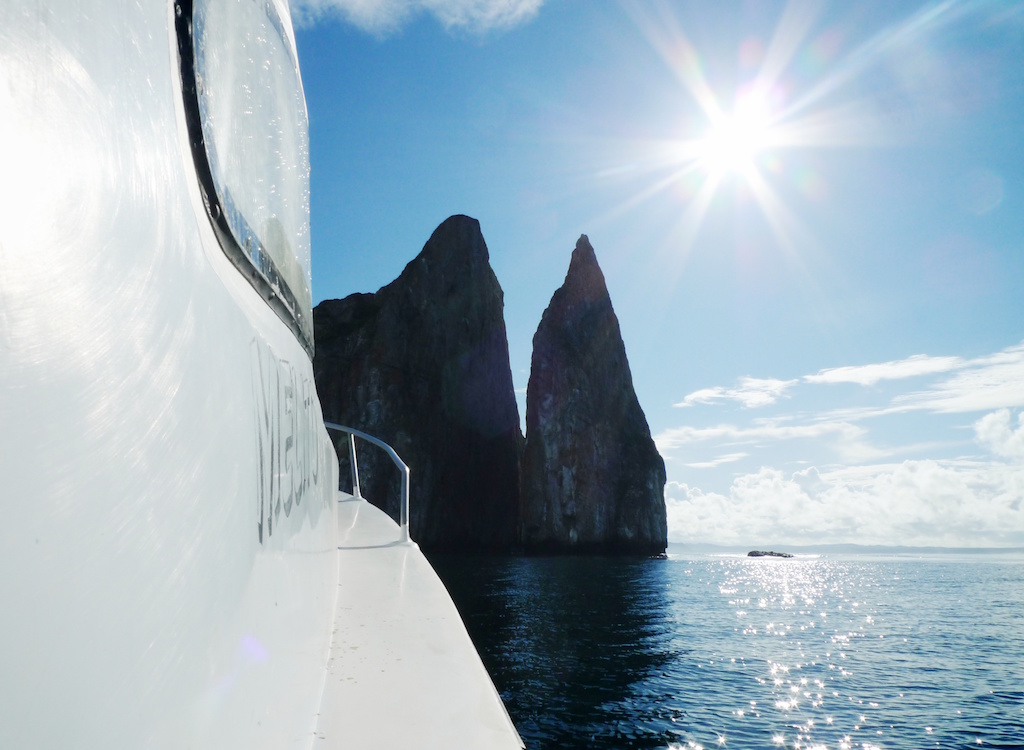 Still one of the most amazing eco-experiences on the planet, a bucket-lister par excellence, the Galápagos islands off the coast of Ecuador. And while fares and fees to fly there from Quito are on the steep side, Iberia Joven can help make the whole trip a lot cheaper with our discounted fares for passengers younger than 30.
Some 900 kilometres (560 miles) out in the Pacific off the coast of Ecuador, the Galápagos are an archipelago of more than 120 islands and islets, of which only four are significantly inhabited by human beings: San Cristóbal, Santa Cruz, Floriana, and Isabela. It's this last one, because it is the wildest and least touristic of the four, which is a favourite of many visitors. Unpaved streets; quiet, laid-back vibe; sea lions sprawled everywhere at the ferry landing. A must is joining the pelicans down to the beach at dusk to witness the spectacular sunset from one of the hammocks at the Caleta Iguana (Casa Rosada) beach club.
The easiest and most economical (usually around 30USD, also used as Ecuador's currency) and easiest way to move between islands is in boats called fibras, with travel times usually around two to 2 1/2 hours (best to book a day ahead). And here's a tip – try to avoid the seats at the back of the boat, exposed to the sun and splashing by engine-churned water.
And by the way, except for very specific times of year, it's easy to just arrive in the Galaps backpacker-style, without a reservation and find decent, inexpensive lodging and meals (more about that in a future post!).
The Galaps are great to visit any time of year, though if you're also looking for optimum sunshine and warm waters for swimming, snorkeling, and diving, the best time is between January and March. So now you know: start planning now and you'll get your Ecuador tickets at the best price, especially through Iberia Joven.
Photo | Marita Acosta