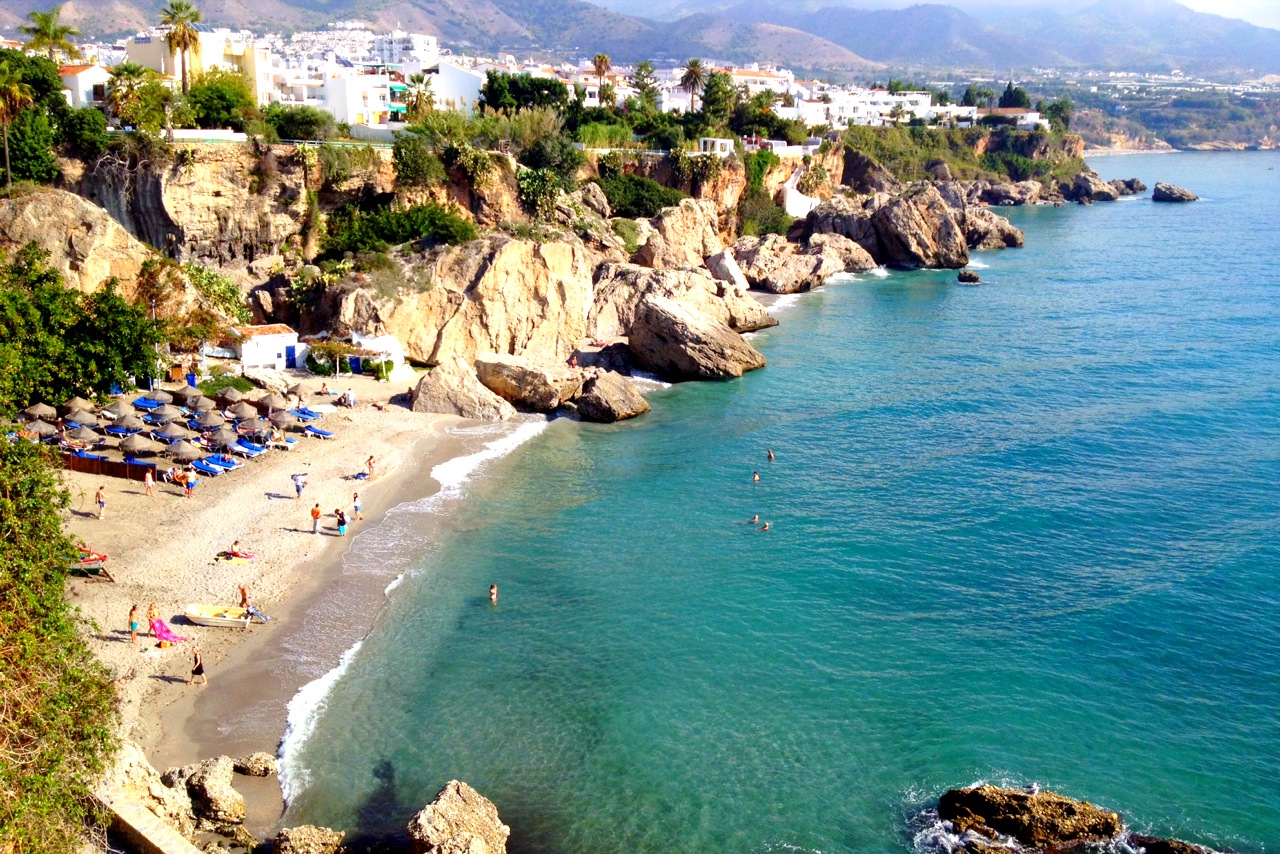 The Costa del Sol, running along the Mediterranean coast of Málaga province, is famously lined with resort towns – some of which are known worldwide – that become magnets for Spaniards, other Europeans, and other holidaymakers looking to escape their routine and spend their holidays amid cool water and sea breezes, warm sands, and cold drinks.
But if you're looking to leave crowds behind, you might find that some of these towns – especially the better-known ones – might not quite deliver the escape you're looking for. So allow us to introduce you to a small, low-rise town blessed with a number of great beaches and coves, as well as plenty of holiday amenities, but that hasn't been overrun by mass tourism.
Key beaches here include Playa de Burriana (the best known), Playa de Calahonda, (a nice quiet stretch between a pair of large rock outcroppings), and Playa de Maro (which for extra refreshment comes with its own waterfall and where kayaking is popular).
There's plenty to do away from the beach, too, such as a charming, whitewashed and pedestrianized old quarter, a nice little bar/pub scene, and a famous cave where you can see fantastic formations including the world's tallest stalactite.
High season in Nerja (as along the entire Costa) is June through August, but there's plenty of warmth to enjoy in fall and spring, as well – and even fewer crowds to contend with. So the next time you're looking for a sun-sea-and-sand holiday in truly appealing surroundings, let Iberia fly you to Málaga and get you to the sands and caves of Nerja – you'll be glad you did!
Foto: Nick Kenrik