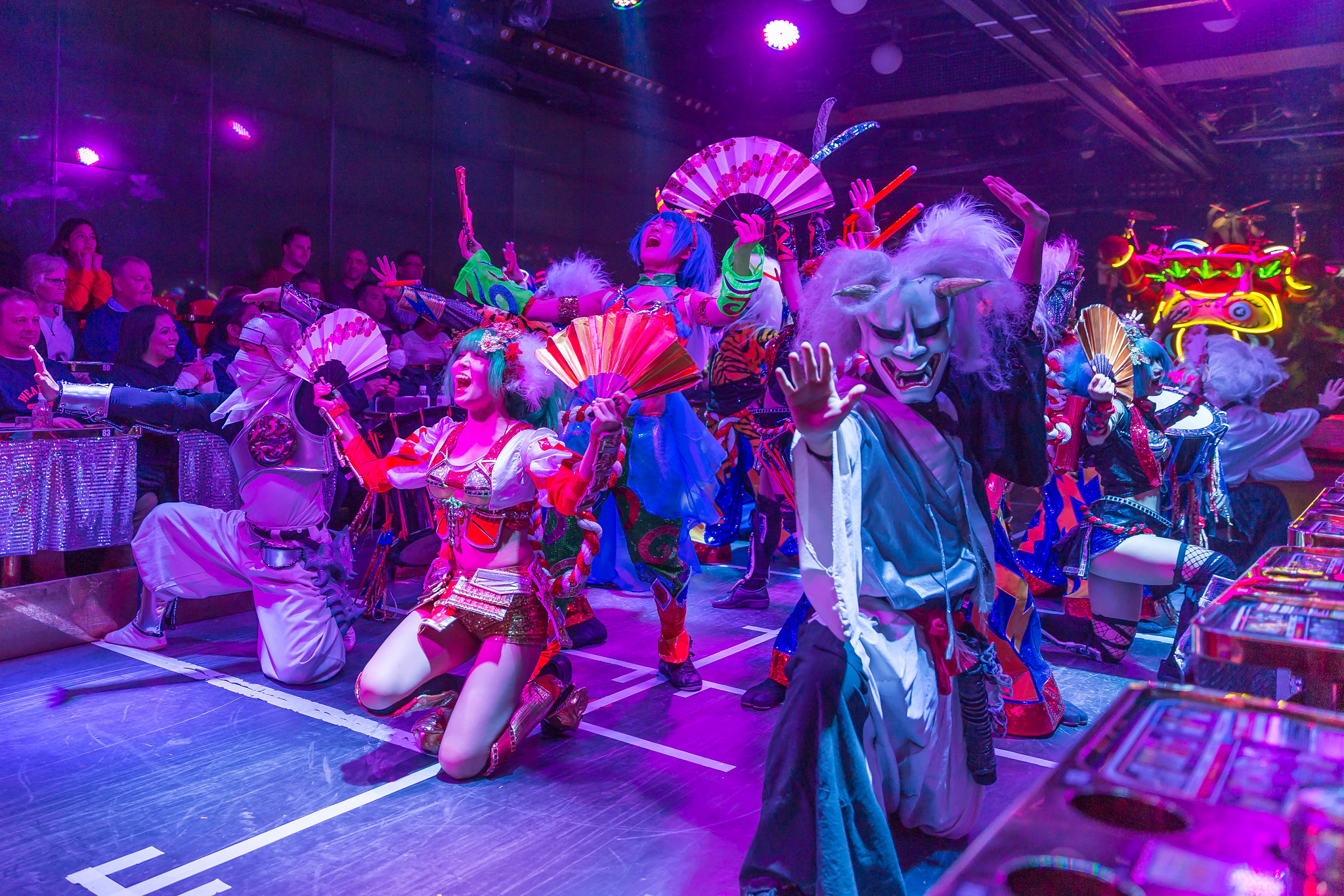 Japan is one of those countries where the contrast with the European lifestyle is so great, that you will walk around with your eyes wide open and a child's sense of wonder. Japan is a country worth knowing, and there's no better place to start than in its capital: Tokyo.
If you want to have an experience unlike anything you've seen before, you will not go wrong with a visit to the Robot Restaurant, a live show where huge robots, spectacular lights in all colors and live music create a unique experience for the senses (yes, be prepared for a show you've likely never seen before). So it's good advice to leave all preconceptions aside.
At Tokyo's Robot Restaurant you have two options: you can stroll through the huge venue, marveling at the sights, or enjoy the live entertainment. If you choose the first option, you can easily lose yourself in its many corridors illuminated by hundreds of thousands of LEDs, and visiting each of its many rooms while allowing your senses to take in the overwhelming amount of lights and color. Oh, and don't be surprised to find along the way a silver unicorn under a spherical screen.
The second possibility is to enjoy the multidimensional spectacle which takes place for about 90 minutes, and portrays a robot invasion on planet Earth with Daft Punk dances, dragons spewing smoke from their nostrils and robot knights fighting in a duel. As you can see, it's a show from another planet.
The restaurant is open from Monday to Sunday, dinner is optional, but beware: you need to make reservations well in advance for an experience that will use up your smartphone's memory. Will you be flying to Tokyo anytime soon and would like to experience something out of this world? Who knows… maybe the sensory-stimulating Robot Restaurant is just what you need on your next vacation.
Photo | Marco Verch