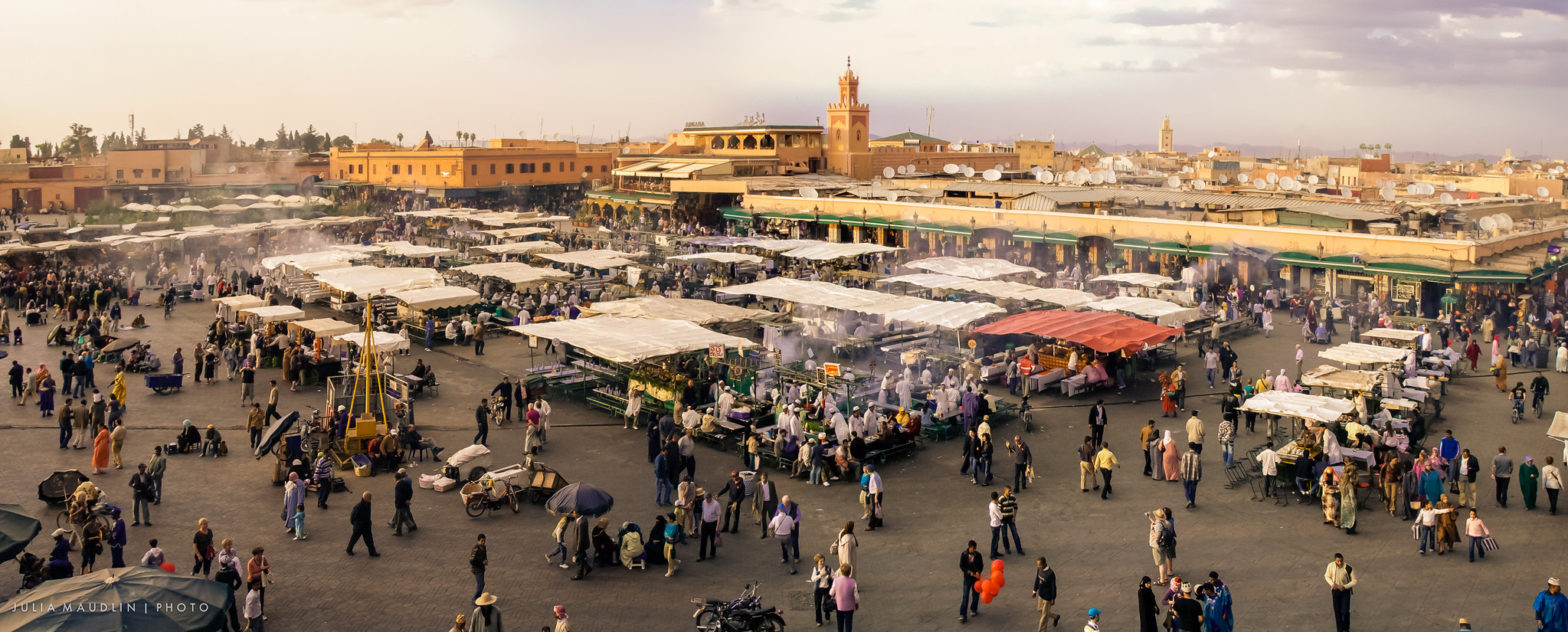 It seems as if the whole city of Marrakesh gathers in its famous Djemaa el-Fnaa Square every day. Or at least that's what it seems like when one notices the hustle, bustle and energetic vibe that this square gives off practically at any time of day or night.
Not suitable for lovers of peace and quiet, Djemaa el-Fnaa is the perfect place for those who enjoy being an active part of the cities they visit on their trips abroad. This square is considered the epicenter of Marrakesh, the place where the pace doesn't slow down even during siesta time, and activity is the only constant.
We're talking about a large square, strategically located in the center of Marrakesh's medina (if you're not familiar with Arab cities, or if this is your first trip to Morocco, the medina – walled and interwoven with narrow alleys without any apparent order – is the old part of ??the city).
The atmosphere in Djemaa el-Fnaa is picturesquely unique. Here you'll encounter everything from monkey tamers to the most extravagant merchants, as well as musicians and tattoo artists. Truly, the great buzz that is generated in this colorful square accommodates all kinds of eccentric tastes. Besides, it goes without saying that there are fascinating shops to explore, both on the sides and in the square itself, so Djemaa el-Fnaa can be the perfect place to collect some lovely memories of Marrakesh.
You'll also find a good number of restaurants where you can taste typical Moroccan food and its various specialties (with couscous or tagine as main dishes, among many others). When night falls, some of the stalls are removed to give way to food vendors offering great food at affordable prices, giving the square a tremendously lively look.
Finally, one last recommendation for your next trip to Marrakesh: once in the Djemaa el-Fnaa Square, don't miss the opportunity to climb one of the elevated terraces to enjoy the spectacular views from above.
Photo | Julia Maudlin