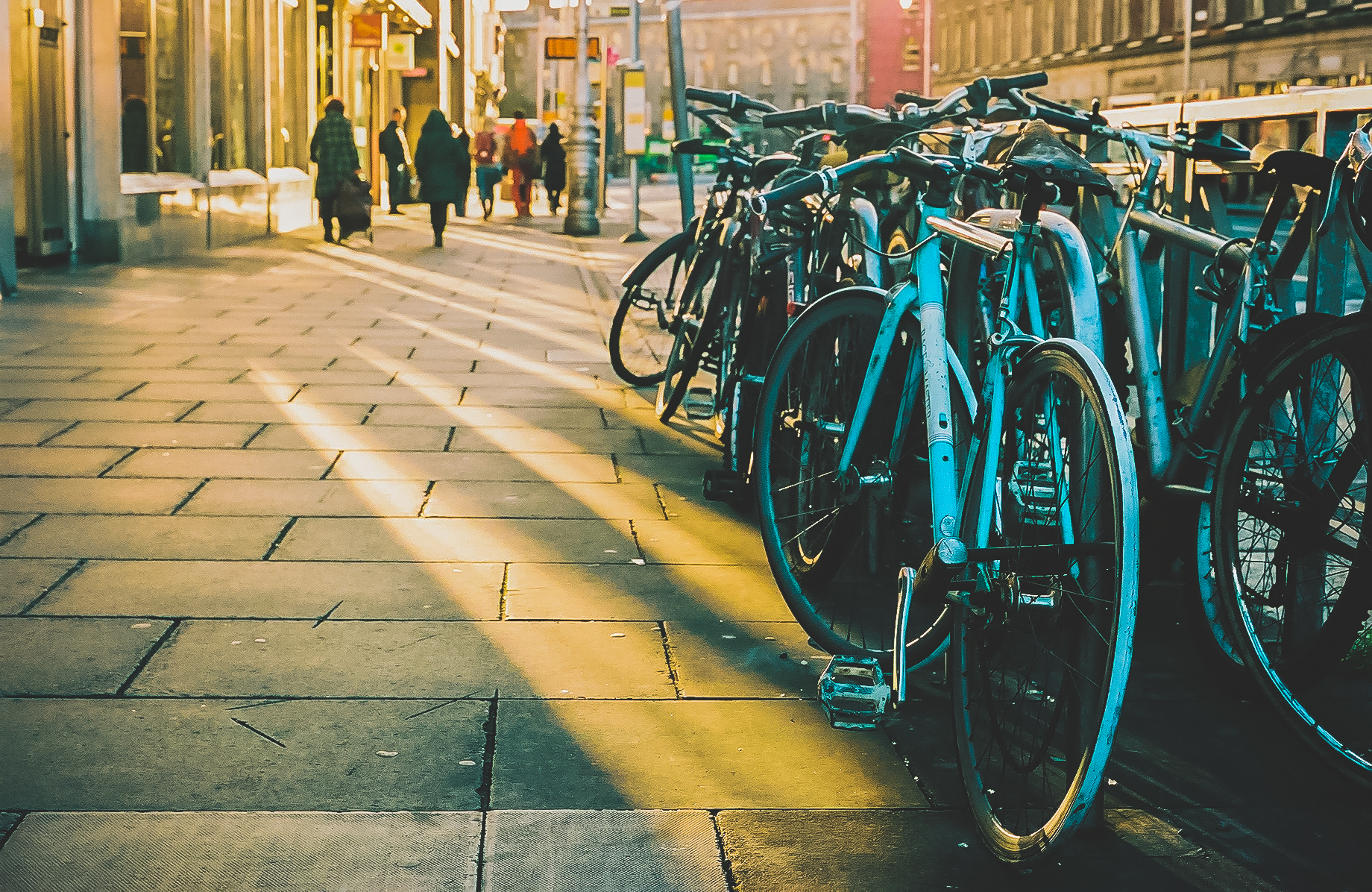 If you're always looking for different ways to experience the most vibrant and welcoming of cities, you'll be happy to know that there is a way to enjoy Dublin in a more unique way: by exploring every magical street and corner as you bike through this charming city. Are you ready for your adventure? Then let's go!
Dublin is a compact city, which makes it perfect for traveling from end to end with just a few pedal strokes. That's why the idea of ??moving through its streets by bicycle makes all the sense in the world: you'll have very easy access to the city center, to its many verdant parks and the picturesque neighborhoods that make this city so attractive.
You can easily spend a day walking in the city's old quarter at your own pace, the perfect place to browse the antique shops, enjoy a good cup of coffee any time, and have a tasty treat when it's time for a snack. The Georgian quarter is worth visiting for its attractive architecture as well as for its parks, where you can relax and take a breather. And let's not forget its fascinating museums, such as the National Gallery of Ireland or the Museum of Natural History.
After a good rest, you might want to get to know The Liberties, the quintessential pub neighborhood where you can haggle in any of its markets, or look out at Dublin Castle, which is no more than five minutes away by bike. Oh, and be sure to visit their classic whiskey distilleries! There you can savor at least one of the more than seventy types of the Irish version of this liquor.
One of the many wonderful things about this city is that it makes exploring it by bike so easy and affordable. You can use the public bicycle rental, which is especially designed to facilitate short trips around the city, at any time. The card – which is good for three days – costs around five euros, nothing that will break your piggy bank.
So, are you ready to explore Dublin from a sustainable, practical and economic perspective? Search for your flights now, get the best price, then begin your adventure in the Emerald Isle!
Photo: Mike Kniec