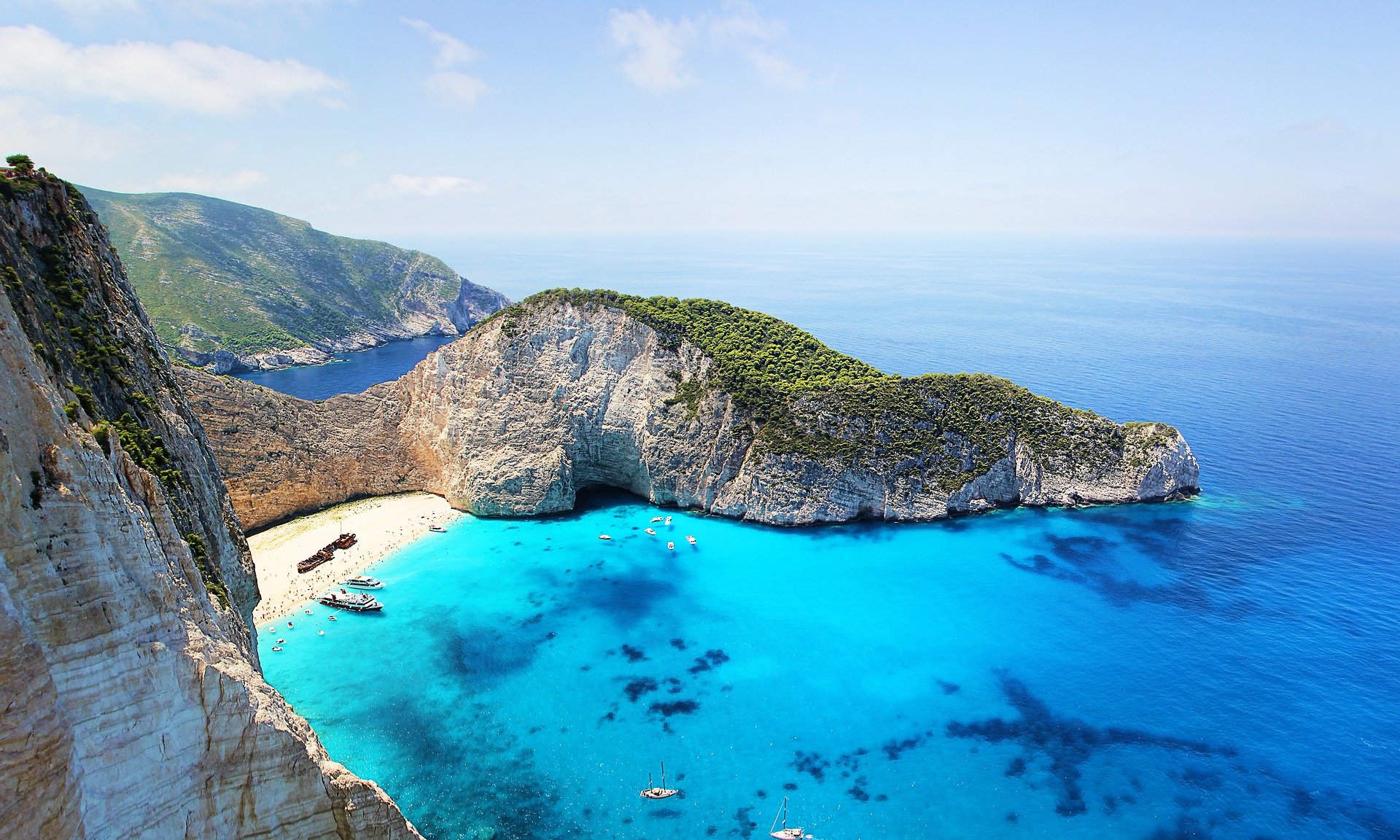 There are more than 200 inhabited Greek islands – many if not most of them magnets for holidaymakers – but few offer as much of the proverbial "something for everyone" as Corfu, in the Ionian Sea off Greece's northeasternmost corner, right across from the heel of Italy's boot. The streets of its towns exude the history of a place where Venetians, English, and French conquerors left their mark, whilst the beaches lining its coasts are positively cinematic.
A classic image of Corfu is one of dense forests running right up to a cove of white sands and crystal-clear, turquoise waters. Great beaches along the north coast include Agios Georgios Pagon, Ermones, and Paleokastritsa, whilst down south Arkoudilas and Halikounas are especially prized by kitesurfers; over on the east coast, for example, you have the lovely cove beaches of Kouloura and Dassia. One especially cool way to explore some of these beaches, by the way, is renting a motorboat in Dassia, right near Corfu Town and hopscotching from cove to cove.
Speaking of Corfu Town, to balance out the sun and sand, it's fascinating to explore the narrow cobblestone lanes of its old quarter – a UNESCO World Heritage Site – and landmarks and traces left by the ancient Greeks, Romans, and Byzantines as well as the Venetians, English, and French who all had their time on this singular island.
Come discover all this magic for yourself – either off season or next summer – by using your Iberia Joven discount to book a flight to Corfu for your own Ionian idyll!
Photo: Greg Montani