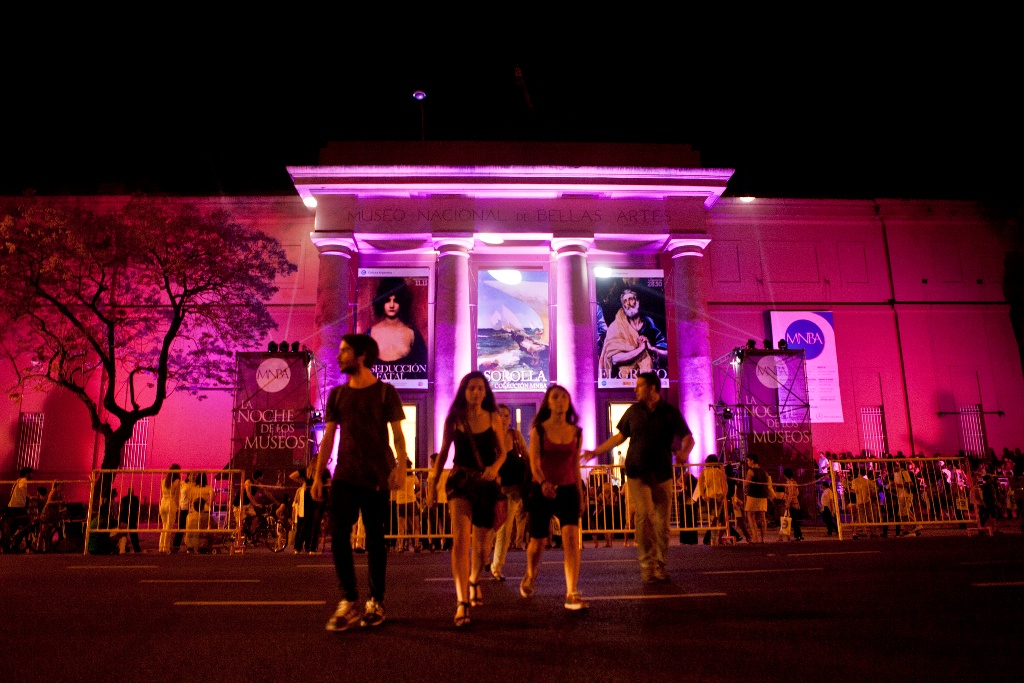 Budget-minded culture vultures in and around Argentina's capital are greatly looking forward to this fall's Noche de los Museos de Buenos Aires, one Saturday evening every year for the last 14 years when hundreds of cultural institutions keep their doors open into the wee hours amid a festive, lively atmosphere, supplemented by special shows, concerts, and exhibitions.
This year's Museum Night takes place November 4 from 8 pm to 3 am, and covers an amazing number of museums and galleries – nearly 240 this year, with the most prominent including the Museum of Modern Art in San Telmo; the Distrito de las Artes (a gentrifying area split between La Boca, San Telmo, and Barracas); the Museum of Cinema and Usina del Arte performance venue, both in La Boca; the Belgrano district's Larreta Museum of Spanish Art; the Saavedra Historical Museum in the eponymous Saavedra district near Belgrano; and the Carlos Gardel Museum, devoted to the most legendary tango singer in history. There will be a lot of people out having a good time and enjoying the spring evening, and this is truly a great chance to rub shoulders with some of them.
To make the experience active and even more fun beyond the cultural and social, get around to your chosen museums via Ecobici, the seven-year-old public bicycle system which offers both residents and visitors free use of its distinctive yellow bikes 24/7 from more than 200 conveniently located Ecobici stations throughout key parts of the city.