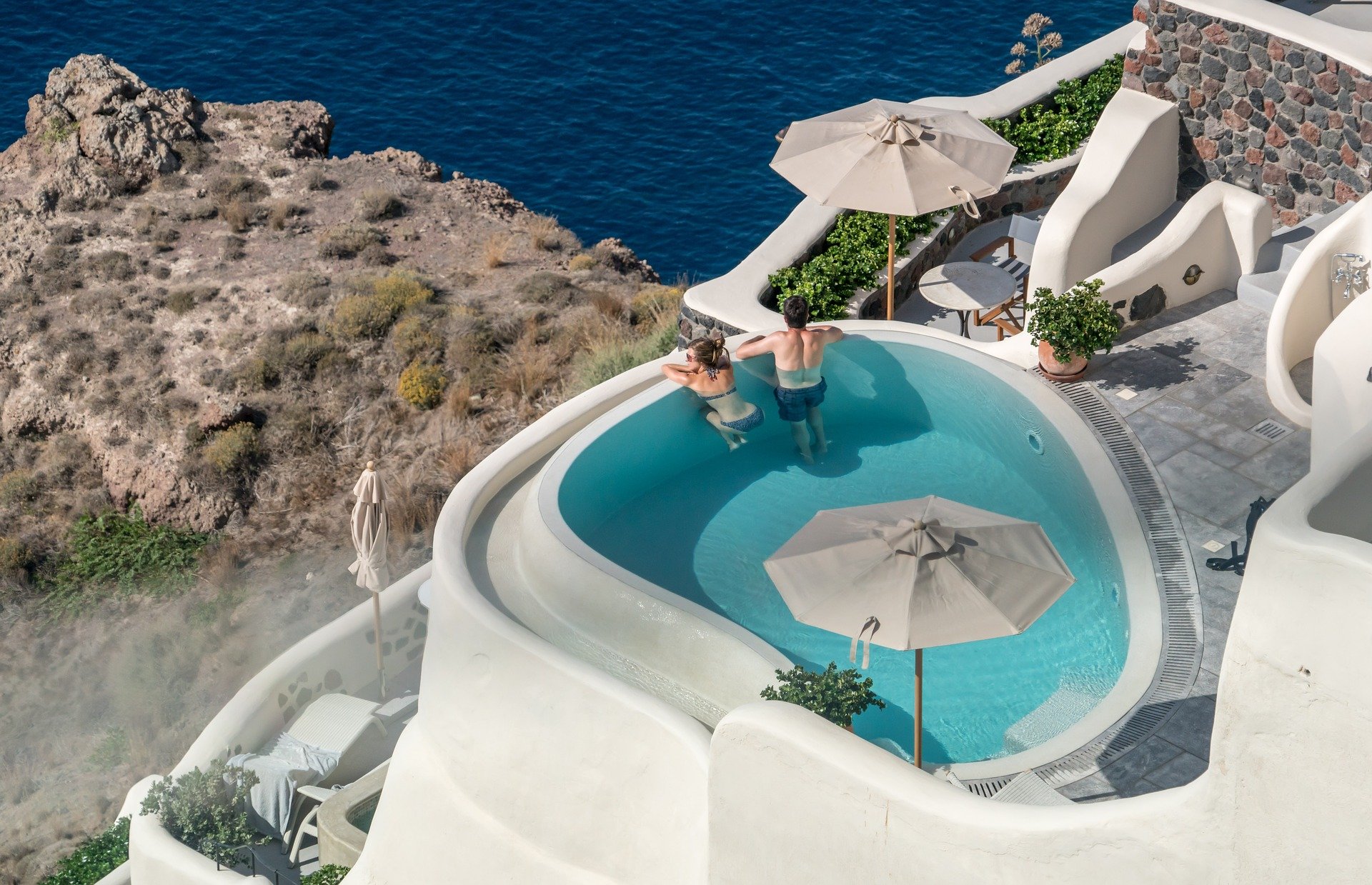 In many ways Santorini (which the Greeks themselves call Thera) is the most spectacular of Greece's islands, rising as it does out of the Aegean Sea as a semi-circle with incredible panoramas visible from nearly all parts of the island. There's also its architecture – whitewashed houses and azure pools perched on its cliffs and running up and down its hillsides, all the while gleaming brilliantly in the sun.
The place where all visitors inevitably start, end up, and/or spend plenty of time is Santorini's capital and largest of its 13 towns, Fira, built on a west-coast cliff with dramatic views toward the sunken, sea-flooded caldera (whose eruption more than 3,600 years ago ended the Minoan civilisation), and these days also various enormous cruise ships which come to call here every week from spring through fall.
After wandering Fira's maze of cobblestone streets browsing its hundreds of (mostly-tourist-oriented) shops and having a drink or a bite on a terrace with those awesome Aegean panoramas, check out sights including the Orthodox Metropolitan Cathedral with its distinctive arched, whitewashed portico, along with museums of archaeology; prehistoric Thera; local folklore; and the Megaro Gyzi cultural centre with paintings, photographs, and historic manuscripts. There are of course a few boutique hotels here to enjoy the atmosphere at night as well (and also highly recommendable).
Remarkable Santorini is truly one of Europe's bucket-listers, so get yourself a cheap Iberia flight and come bask in its magnificence this summer!
Photo: Michelleaporini