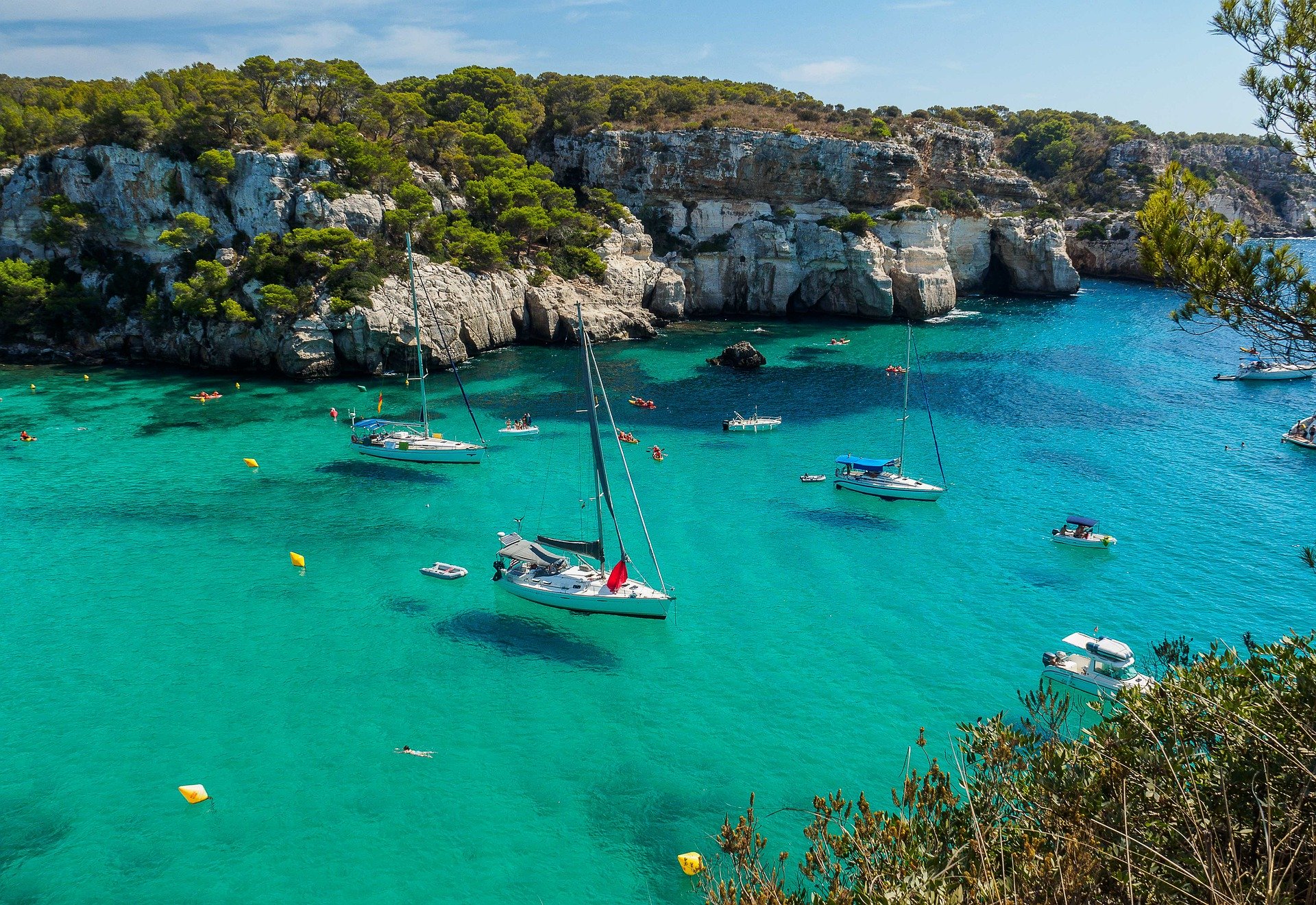 The third largest of the Balearic Islands is one of those destinations that get really under your skin – in a good way. Surely one reason is the myriad gemlike coves that indent its coastline more than its sister islands. Anointed with powdery sands and bathed by crystalline waters, las calas truly make for paradisiacal perfection.
Because though Minorca boasts plenty of history, fantastic dining, and many other options to entertain you on holiday, if you're in beach mode these hidden pearls will engage your senses and soothe your soul (and of course don't forget your snorkel gear!).
A great place to start once you're here, since it's easily accessible, is Cala Mitjana, a small sliceof heaven in the southern part of the island. And very nearby you'll find another, Cala Galdana, which has featured in many a travel magazine and blog; it's also very easy to get to: just 23 kilometers from the city of Ciudadela and 35 from the island's capital, Maó.
A third top recommendation, also easily reachable from Ciudadela, is considered one of Minorca's most spectacular beaches. Tucked away amidst pine forest, Cala Turqueta is true to its name thanks to the brilliant turquoise of its warm waters.
Up for some cove hopping in Minorca, then? With Iberia you don't have to think twice.
Foto: Matressa