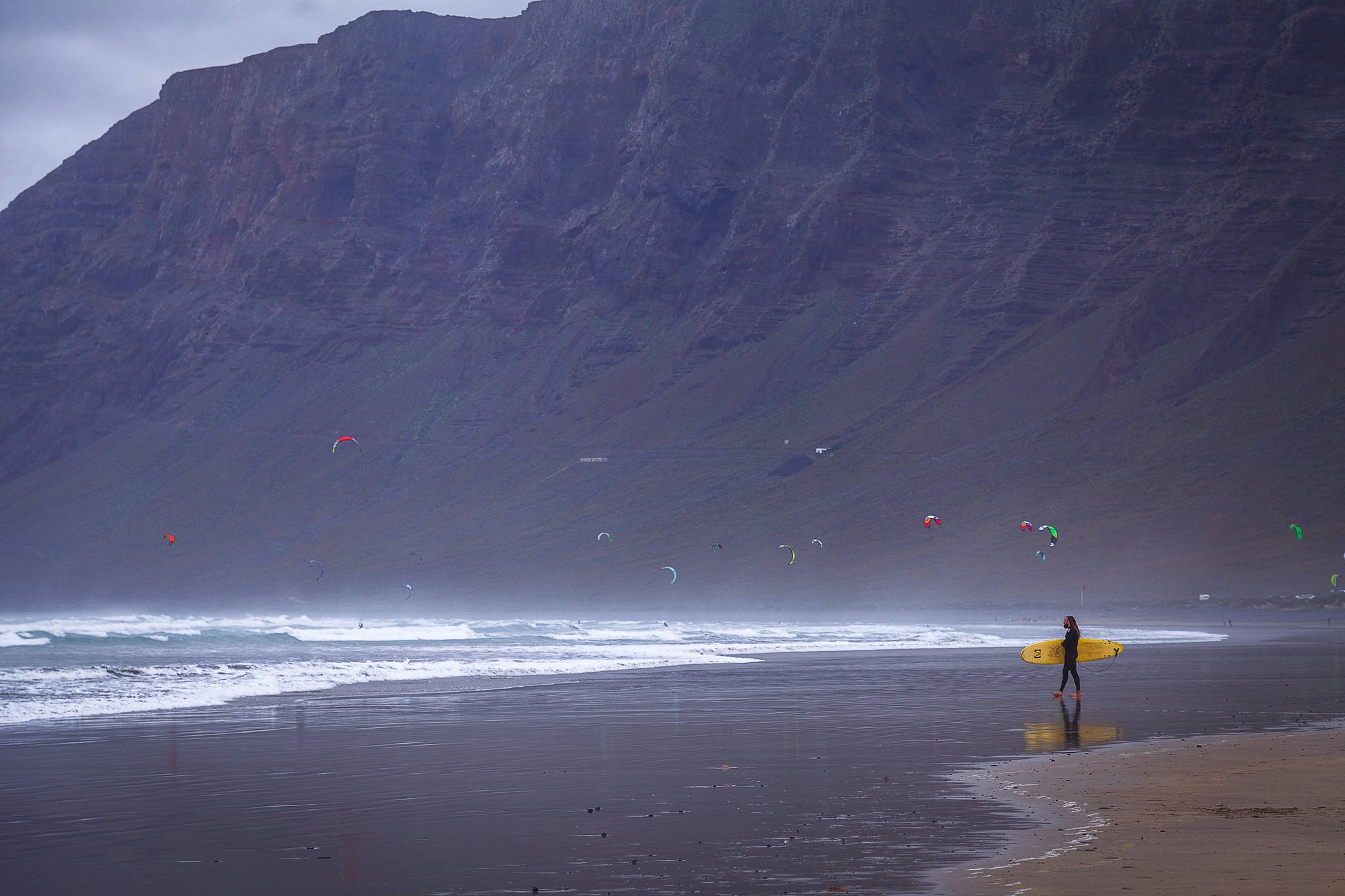 The Canary Islands are one of those destinations capable of making you feel as if you're leaving behind all the stresses of life. Just a few hours from the mainland by plane, islands like Lanzarote are a paradise located practically around the corner. For this reason, they are the perfect destination to indulge in a spiritual retreat any time of the year, including the harsh peninsular winter.
Today we'll tell you about Lanzarote and its incredible beaches, or more specifically, one of the best and most idyllic surfer locations in the whole island: Famara Beach, a wild beach located in the north end of Lanzarote, in the municipality of Teguise. Just a short drive through the Martian landscape of this volcanic island will take you to a long expanse of sand that stretches as far as the eye can see between dunes and flanked by the arid and deserted mountain of the risco, or cliff, that bears its own name (Risco de Famara). On its hillside, you will see the bungalows of the lucky few who enjoy this paradise throughout the year and, above, the occasional paragliding enthusiast.
From La Caleta de Famara, the town where Famara Beach begins, there are more than three miles (six kilometers) of beach. The town is full of shops that specialize in surfing gear; no wonder it has a cool vibe and lots of blond hair dyed by the sun and the sea water. When the tide is low, the waters form spontaneous puddles and the soccer enthusiasts come out to play. When the tide rises again, the water practically reaches the dunes and the surfboards take over again.
So now you know. To take surfing lessons, immerse in the cool surfer vibe of this fabulous beach, or paraglide from Famara cliff and land on the hot dunes. Famara Beach will be waiting for you on your next trip to Lanzarote.
Photo | Andrés Nieto Porras