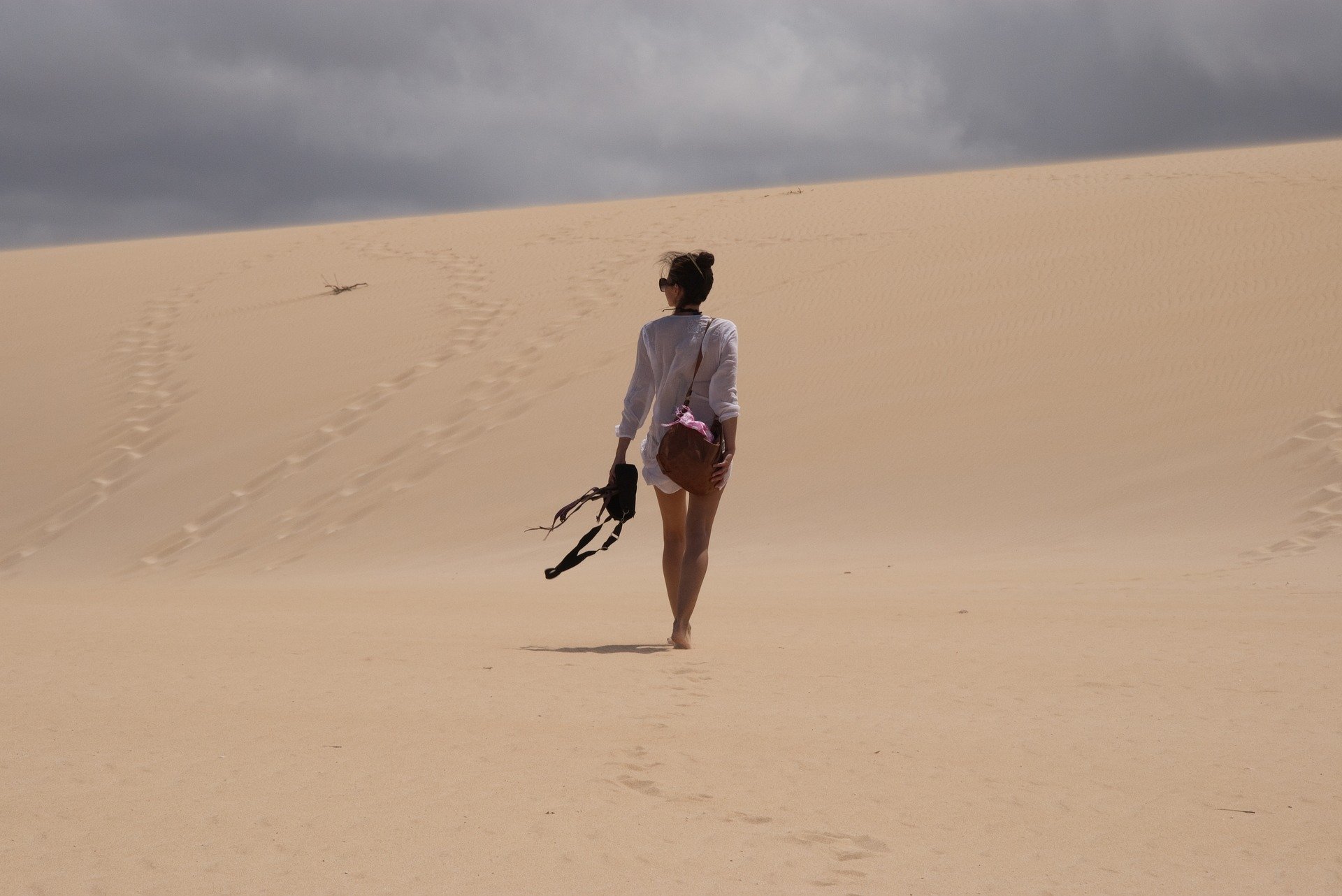 Considered the wildest and least developed of the seven Canary Islands – in fact, all of it's a UNESCO Biosphere Reserve – Fuerteventura also has, according to some, the archipelago's best beaches – more than 150 kilometres (93 miles) of them – windsurfing/kitesurfing, scuba diving, and snorkelling, while still offering plenty of facilities and amenities for holidaymakers.
What do we mean by "best beaches"? Under clear blue skies, imagine a stretch of blinding white sand so long you can't see its end, wider than a football pitch, washed by luminous turquoise waters and backed by a series of high, craggy, volcanic hills that make the scene look all the grander – no distractions except for the dramatic landscape. Furthermore, many of these huge, perfect beaches are bathed by stiff Atlantic Ocean tradewinds that make Fuerteventura a prime destination for windsurfers and kitesurfers. No, it's not a screensaver, it's gorgeous reality.
Of the beaches up in the island's north (popular with Brits, while the south attracts more Germans), the main event is the Playas de Corralejo, near the town of Corralejo and located alongside the Corralejo Dunes Nature Park (recently used as the location for the Middle East desert scenes in Wonder Woman 1984), whose undulating hills of sand look like something out of the Sahara – perhaps not surprising when you consider that Africa is just 100km (67 mi.) away.
Up north as well, check out the unusual Popcorn Beach (whose real name is Playa del Bajo de la Burra), littered with algae fossils that look uncannily like – you guessed it, popcorn. And have a swim at Playa de la Concha, which despite facing the open Atlantic has calm waters thanks to a protective barrier reef.
This part of the island is also home to picturesque little fishing villages such as tiny, whitewashed Majanicho, Fuerteventura's northernmost – which has its own tranquil beach, while another of its allures is the sense that time has stopped here.
Sound appealing? Book a flight to Fuerteventura and get away from it all amid the desert and the beaches. See you there!
Photo: Iciokka