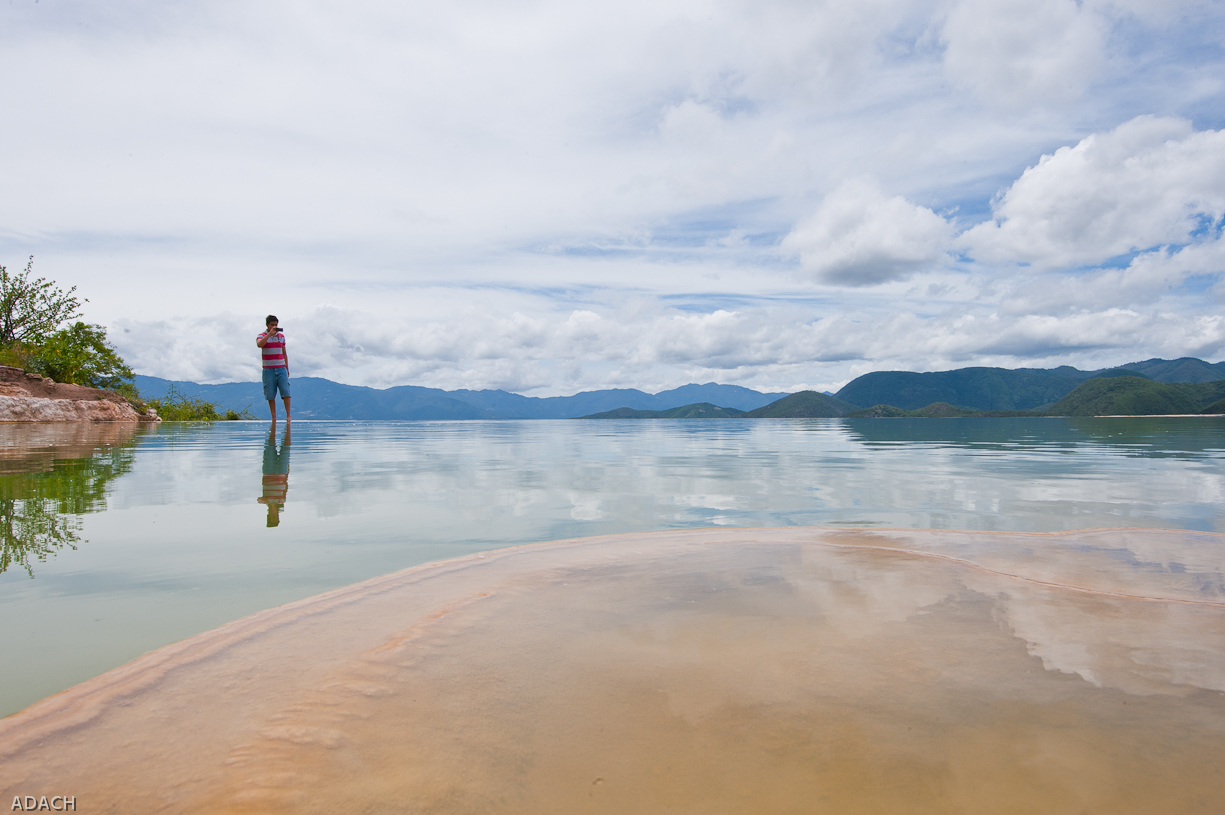 Like another world set amidst earthly mountains, one of our planet's most amazing natural environments is also one of thelesser known secrets of the "other side" of Mexico. Beyond the margaritas, the mariachis, the fabulous beaches, and the fascinating archaeological sites, is the place known as Hierve el Agua ("Boiling Water") in Oaxaca state near the centre of the country, whose many cultures and landscapes make it one of Mexico's most representative regions both physically and culturally.

It's a place of spectacular natural beauty, whose main feature is a burst of "petrified waterfalls" falling more than 200 metres (656 feet) and created by the dripping of water laden with calcium carbonate; visitors can don swimsuits and plunge into the freshwater springs that bubble up alongside them, refreshing natural pools (as well as two larger manmade pools) that make for a delightful dip in a delightful climate. You can get here from the cities of Oaxaca and Juárez, and while you're in the area also pay a visit to the nearby Zapotec/Mixtec archaeological site of Mitla, especially known for its structures adorned with intricate fretwork mosaics, unique in Mexico.
Just another of the many natural wonders to be found in this amazing country, which you can reach by flying with Iberia on your next holiday. It's an experience that's truly out of this world.
Photo: Christopher W. Adach